I have some fabulous finds that I wanted to share. I have always been a fan of Circle E candles, but I haven't been able to find them in Arizona. I guess it's a Southern thing. However, my friend Regina introduced me to VoluSpa candles, which are oh so heavenly. They are made from coconut wax, which enhances the fragrance, and the candles burn ultra clean. You can find these at Fred Segal, Bloomingdales, Anthropologie, Stanley Korshak, Saks Fifth Avenue, and at Francesca's boutique here in Tucson. I have the Goji & Tarocco Orange 3-Wick Candle. I also purchased the Maison Blanc – Saijo Persimmon 2-Wick Candle as a gift for a friend's birthday, and she loved it! These make great gifts and they come in these beautiful tins. Check them out at www.voluspa.com. I need to become a retailer for this company because I am in love with these fragrant candles!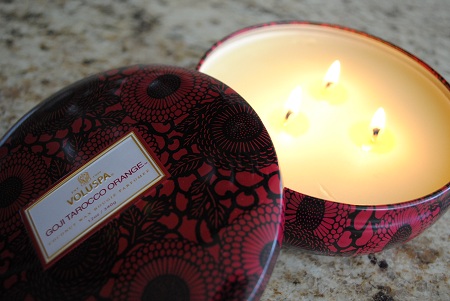 I also found these fun "Belly Buds" at Buy Buy Baby in Phoenix while my friend Regina was in town. I thought these were a great idea because they have a splitter that allows me to plug in my earpieces, and I can also plug in the Belly Buds for the baby to my iPod and listen to music along with the baby. You detach these from the peanut-shaped dock and place them on your belly. You can set them on your belly if you're sitting or you can stick them onto your belly with the patches that are included if you want to walk around while listening to music. I used to play classical piano for 10 years, so I downloaded some of my favorite composers (Chopin, Bach, Mozart and Beethoven). I also downloaded children's songs that incorporate the alphabet and numbers. Belly Buds suggests that you only use these 1-2 hours per day. These are a great find and they are great as a gift for an expecting mother.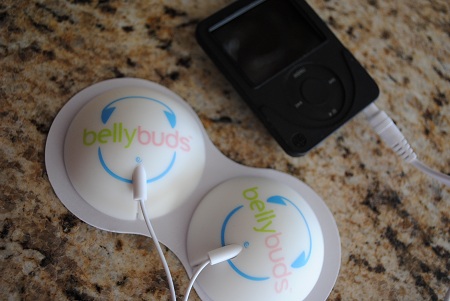 My final find is this sweet little book. I read it to Matt and the baby every night. I'm not really a fan of "baby talk" in books or on television. One of the sentences in the book quotes the baby bear as saying, "And then I was borned?" Um, "borned?" You know I crossed out "ed" with a Sharpie, right? Anyway, besides that single sentence, this is the sweetest little book that lets your baby know that they are truly loved by you and that they are a wonderful gift from God. I think this is a wonderful book for a parent to read to a child of any age. All children need to know that they are a gift from God.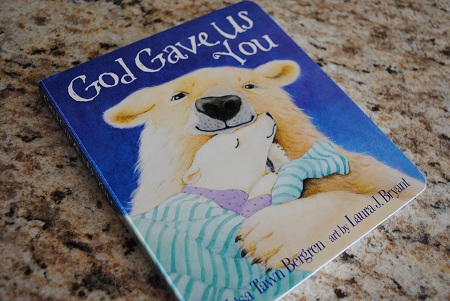 Well, I'll see you next week. I'm trying to figure out what I'm doing this weekend? The zoo, maybe? Well, we'll see. Until then, have a great weekend!