This has been the best winter I have ever had in my life! Arizona's winters truly are the best. The temperature has averaged between 65-70 degrees with very little to no humidity and it has been awesome. Even when the temperature dipped earlier this week, the weather was still comfortable and not too cold. I have enjoyed every minute of it, hence the smile on my full face.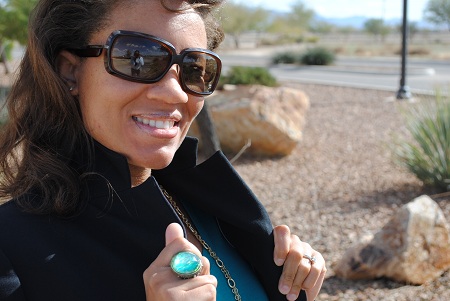 I found these leggings when I purchased the corduroy leggings in my "Bold Stripes" blog post a couple of weeks ago. I am learning that this is one of the best articles of clothing to have during pregnancy. As long as they are cute, comfy, and made from a great quality stretch material, I am a fan and I have no problem wearing them.
Blazer (JCrew), tee and leggings (Motherhood Maternity), sunglasses (Burberry), necklace (Arden B), shoes (Guess), ring (H&M)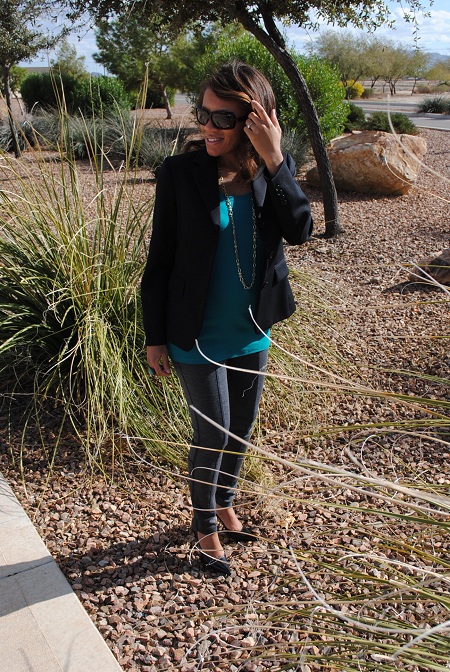 I love the stitching detail on these leggings.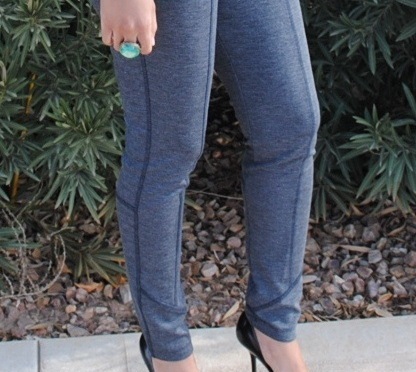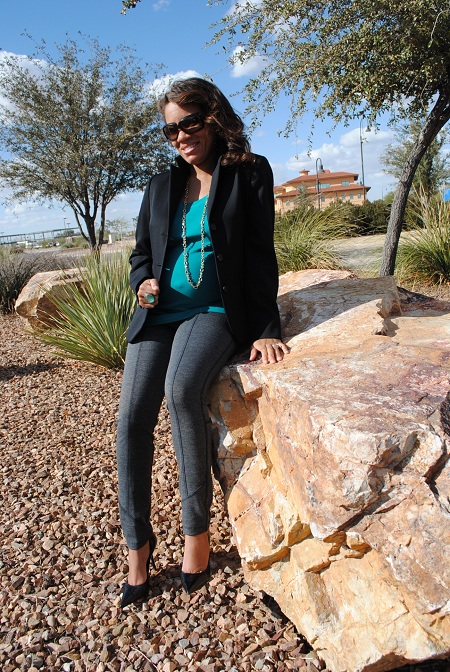 My little sweet face is apparently big enough for me to feel her moving. I think she curls up in a ball every 15 minutes. I can feel her little head when she curls up. Her acrobatics don't always feel good, but I am excited to feel her moving now.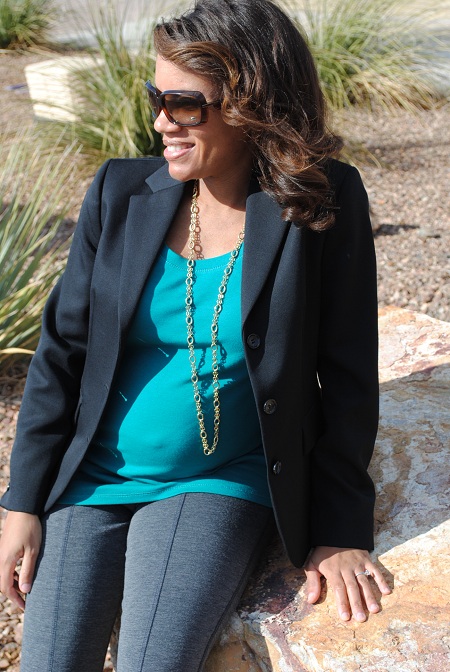 .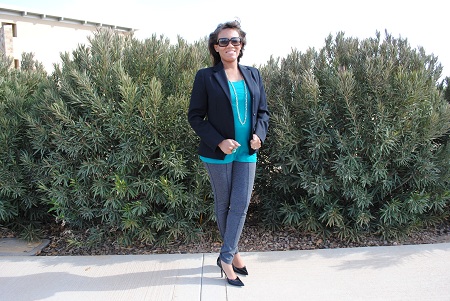 I enjoyed the cool breeze, but it's time to get home and enjoy my afternoon. Have a great weekend and I'll see you next week!