This will be my only post this week. I need a break after all of the suspense from this weekend! I literally felt like I had run a marathon. Our Gender Reveal Party was so much fun! We were surrounded by over 30 friends and family who attended the party and streamed in live. The party was held at Wildflower restaurant. I love this place. The staff is wonderful, the food is great, and the atmosphere is lively. I chose to have the party on the patio, which was perfect.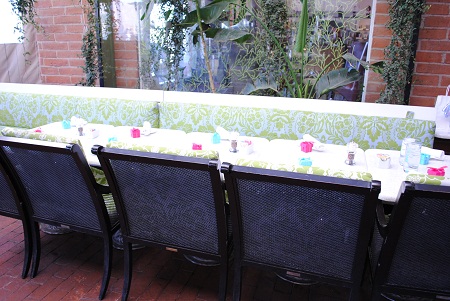 I placed fuchsia and Tiffany blue boxes filled with miniature Snickers and Hershey's kisses at each person's seat. I don't like blush pink or baby blue, so my colors were fuchsia and Tiffany blue instead.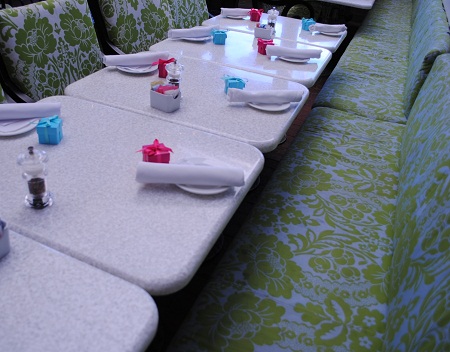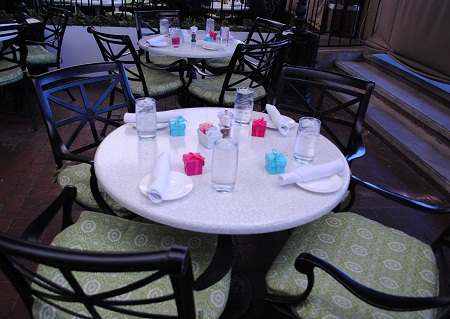 Guests were asked to wear pink or blue to cast their vote. I used a pink bow and a blue bow to designate the votes (boy or girl). Each guest voted for a boy or girl. After I cut the cake, I pulled a name from the group that guessed the gender correctly and gave the winner a candle from Bath and Body Works.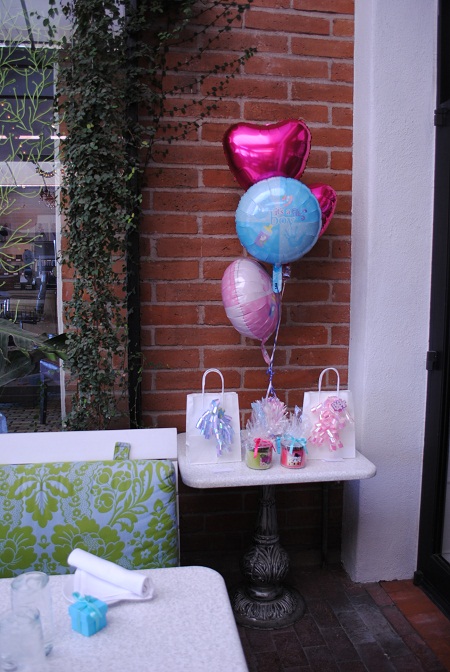 The suspense was killing me, and I couldn't wait to cut the cake. After everyone placed their orders, we played a game, "Who Knows Mathis and Shayla?" Everyone received a quiz with 17 questions about us. This game was so much fun and everyone had hilarious answers. I gave away two wonderful candles from Bath and Body Works as prizes.
After the game, our food arrived. When I finished my meal, the cake arrived and I was so nervous that I began sweating allover. Matt wanted a boy and I wanted a girl. Matt wanted a boy as our first child, and then a girl for our second. I gave in and told him that we could agree for a boy first. So, we have been referring to the baby as "he" for several months.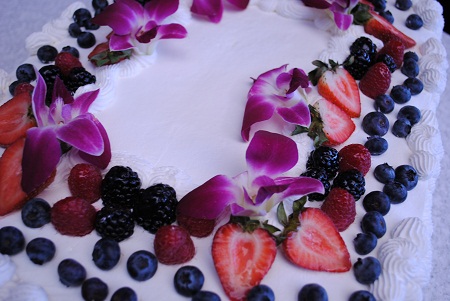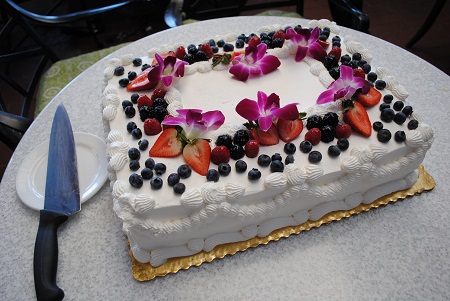 Well, I guess I am carrying my baby in my face! My face is a bit larger than normal.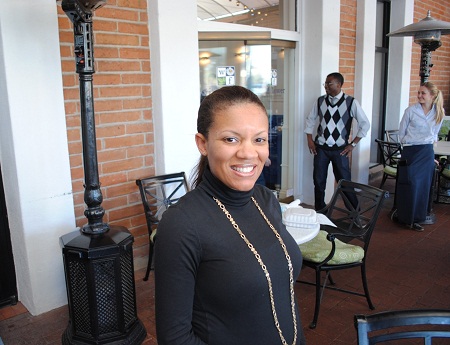 We're ready to cut the cake!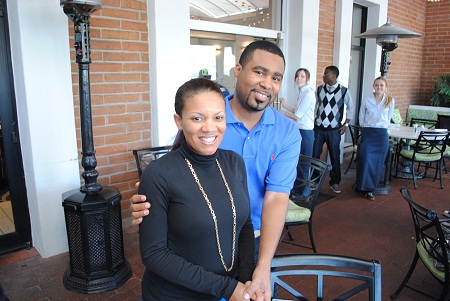 This part of the party was of course, the most fun. However, I was so nervous. I was sweating allover and my hand was shaking .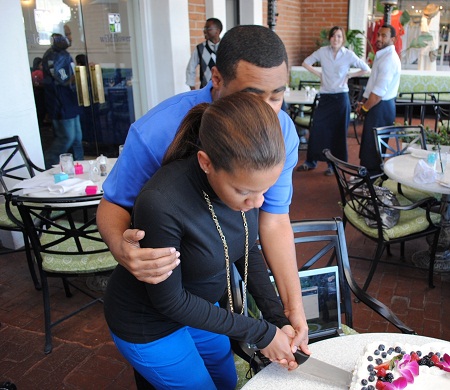 You guessed it — the pink filling means, "It's a girl!" WE'RE SO EXCITED! I'm going to have a little princess! We are so grateful to God for our little bundle of joy.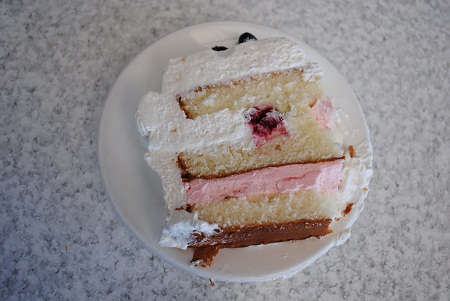 This plate was actually really beautiful before the top fell over. The restaurant wrote in chocolate on the plate and added chocolate covered strawberries and mini cookies, which were delicious!
See you next week!