When you think of fur, you usually envision a beautiful evening gown, exquisite jewelry and a night out on the town, but fur can be worn so many different ways. You can dress it up or dress it down. Here, I have chosen to pair my fur with jeans. In a couple of weeks, I will dress it up (if my dress still fits) to show you how I wore it to a party at Loews Ventana Canyon in December.
Fur (BCBGMaxazria), jeans (James Jeans), wristlet (ALDO), ring (H & M)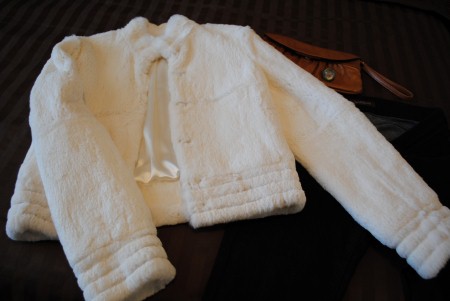 In the desert, we don't normally see temperatures in the 30's or 40's unless it's on a cool, crisp winter morning like today. Although it was 40 degrees during this photo shoot at 8:30 a.m., the temperature will be around 70 degrees by noon. I love this weather! So, I took advantage of the cold morning and threw on my fur for fun.
My James Jeans are actually maternity jeans. They have an adjustable waist, they have a great stretch material and the button is positioned really low on the jeans. I have been wearing them for a couple of months and they still fit.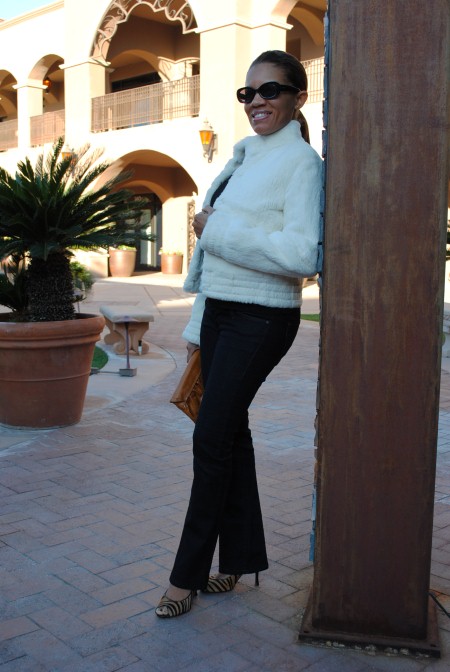 I purchased this jacket at Saks Fifth Avenue about six years ago in New Orleans at the Shops at Canal Place. When I lived in Louisiana, it was my one of my favorite places for great shopping. I debated as to whether I would store my jacket at Saks during the summer months. Storing your fur with a professional is the way to go, but I chose not to store my fur with Saks because my personal closet had air conditioning, which prevented humidity from destroying the fur. I am happy I didn't store my jacket there for the summer because that was the summer Hurricane Katrina hit New Orleans and destroyed many of the businesses on Canal Street, including Saks Fifth Avenue. Saks was closed for what seemed like forever.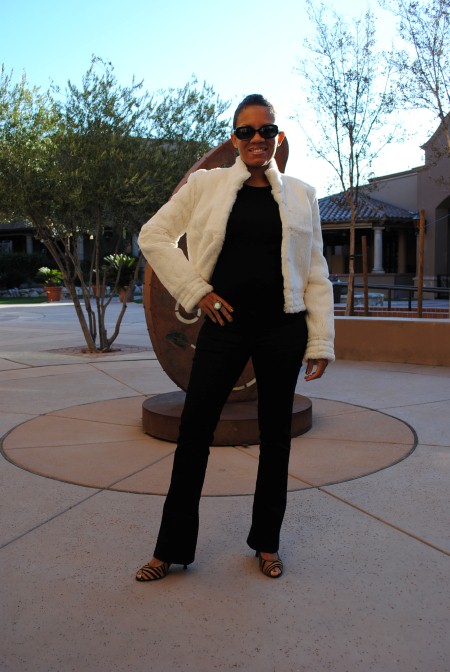 I love the details on the sleeves and around the bottom of the jacket.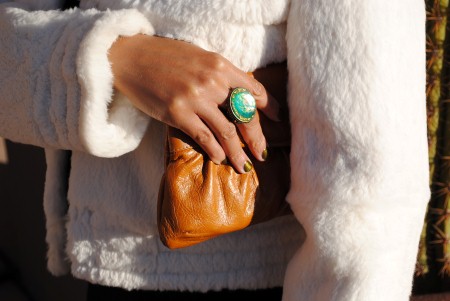 If you're in the market for a fur, just remember that they require maintenance. Another thing I would suggest is to have your name embroidered on the inside of the jacket. Saks stitched my name into my jacket's interior in ivory. Whenever you go to a party or any type of event and there's a "coat check," you don't want to risk of your fur getting mixed up with someone else's. It has happened, and many people end up in serious litigation because of the coat check mishaps that happen every year. If you come to the party with a fur, you want to leave with one that belongs to you.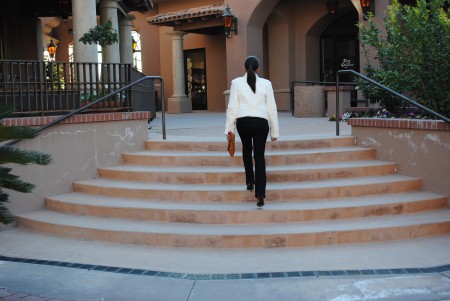 I hope you guys are having a Happy Friday! Have a great weekend, and I'll see you next week.