I woke up this morning with the song, "Lovely Day," in my head. The weather was beautiful and I was feeling great. I actually found a pair of pre-pregnancy minnie pants in my closet that I can still wear! I could not believe it. Now that I am buying clothes that will fit my growing tummy, I have merely chosen to wear shirts in larger sizes as opposed to buying traditional maternity clothes. So, if a shirt catches my eye, I just buy a size or two larger as opposed to looking for a similar shirt in maternity clothing. I love this shirt. I love the subtle pink stripe pattern, the cute little pockets in the front, the lightweight material and the button details on the back of the shirt.
Shirt (Banana Republic), headband and minnie pants (JCrew), necklace (Arden B), cuff (H & M), handbag (BCBGirls), and heels (Guess)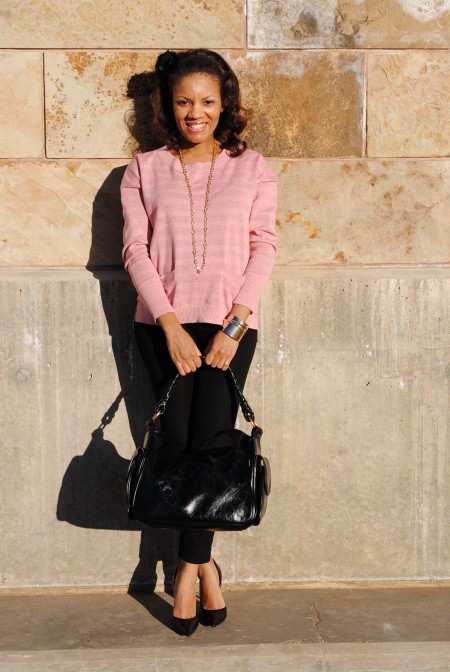 I love the button details on the back of this shirt.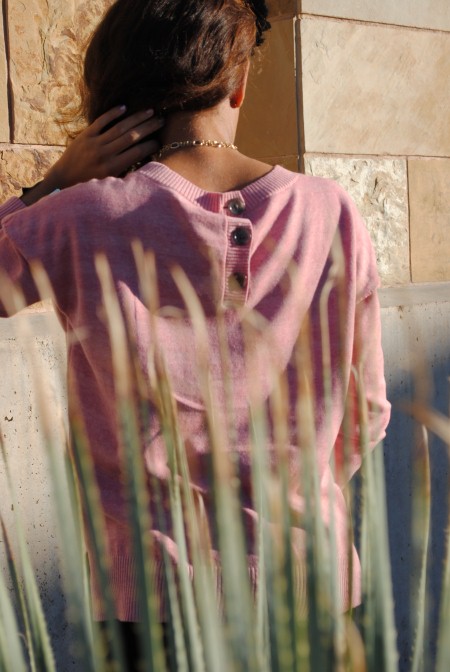 These pants are made of a wonderful stretch material, which makes them extra comfortable.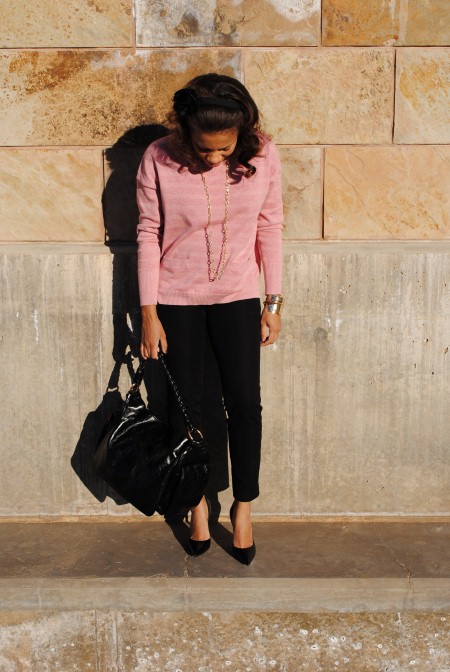 I am tickled pink! I must be thinking about my next snack.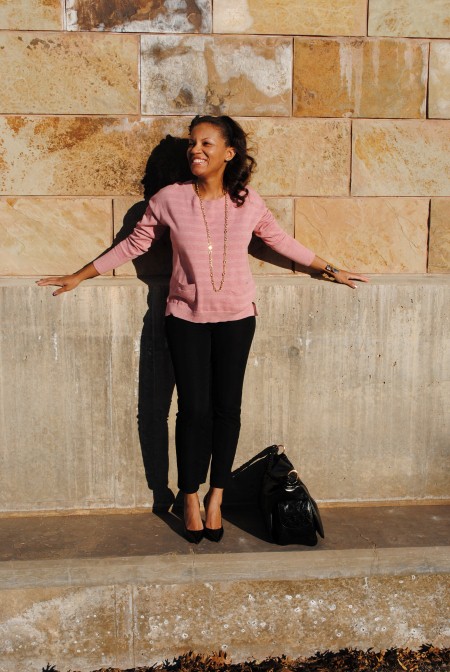 My stomach made a serious growth spurt over the past two weeks. I went from "no tummy" to "mommy tummy" within a matter of days.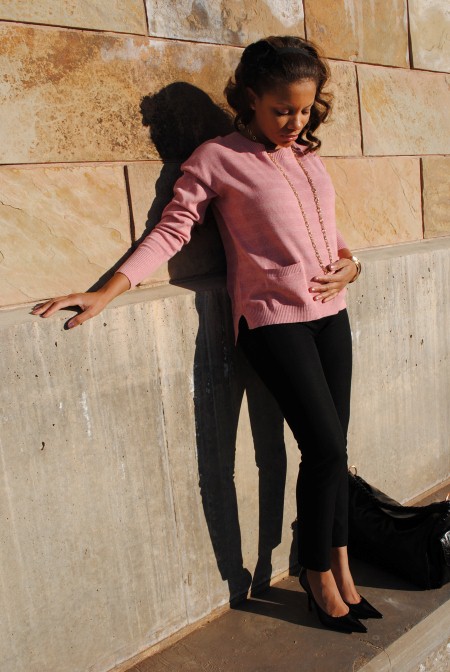 Do I see an ice-cream truck in the distance?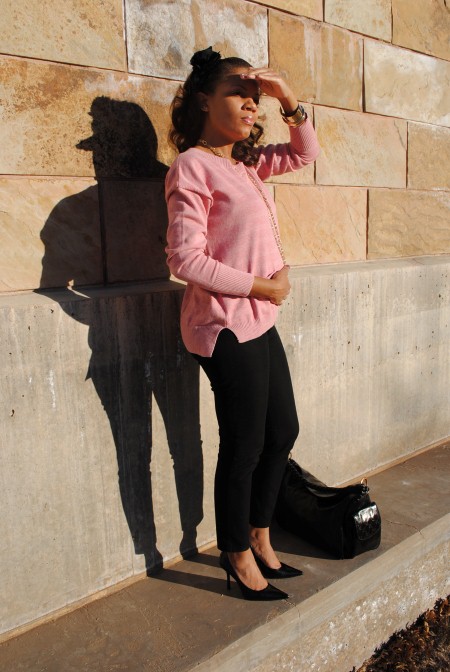 Oh my, I look like a miniature round pumpkin from the side. Front shots only, please!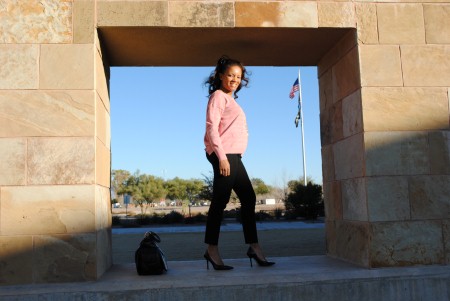 People have been telling me that these heels won't last long, but I still love my heels. Before I got pregnant, I always kept a pair of flats in my purse and I still do that now. Until my body says otherwise, I will continue clicking in my heels.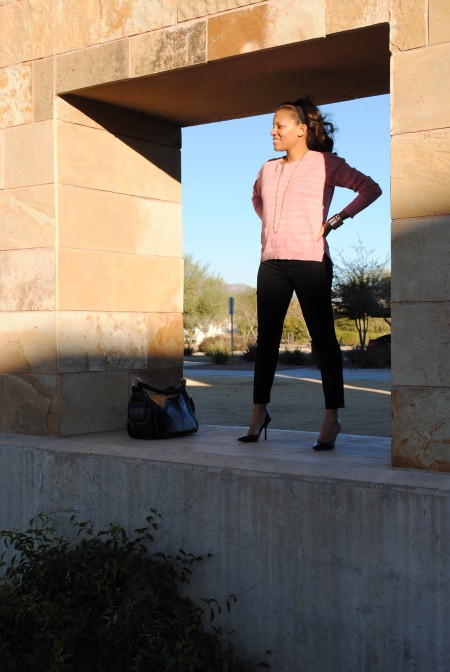 It's time to get some rest, relaxation and snacks! I hope you are having a lovely day!