I was extremely happy during this photo shoot. My sweet hubby and I had just eaten on the shaded patio by the fireplace at Zinburger. I had a turkey sloppy joe with sweet potato fries. I really love that place!
Blazer (JCrew), boatneck tee (Banana Republic), leggings (Motherhood Maternity), necklace (H & M), shoes (Guess)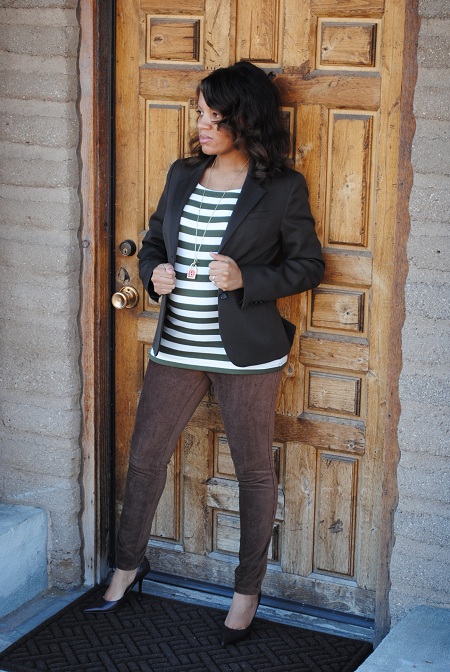 I purchased these corduroy leggings from Motherhood maternity. Yes, you heard me correctly! I have looked at their website, but I never found anything appealing. However, when I walked into the store, I found these corduroy leggings and another pair of leggings that are so comfortable. At this point, comfort rules, but you still want to look stylish. I am petite, so finding things that fit is somewhat difficult. I love these leggings. They are extra soft and they don't hurt my tummy.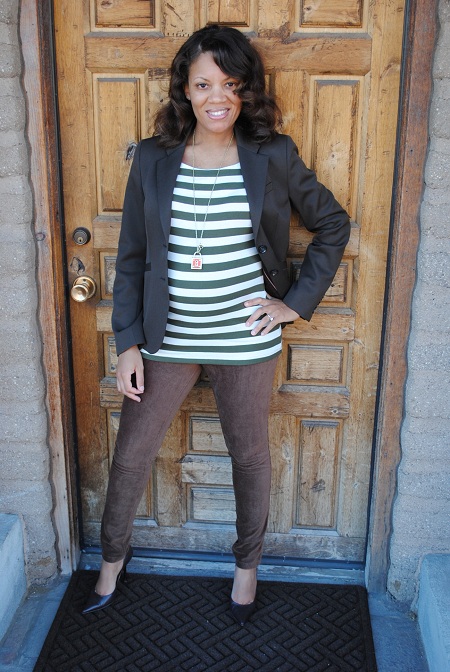 My stomach gets bigger every hour.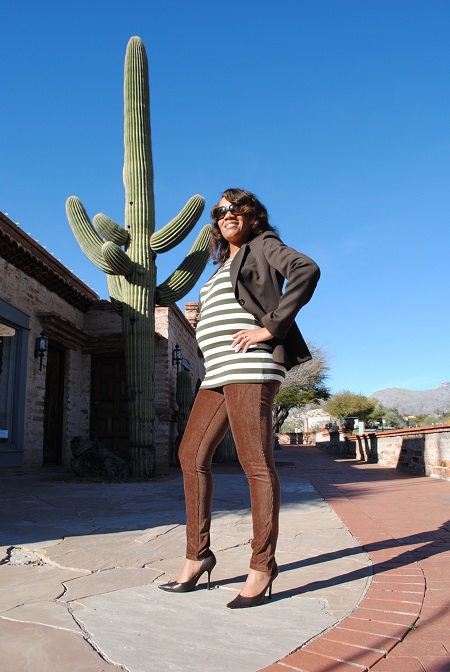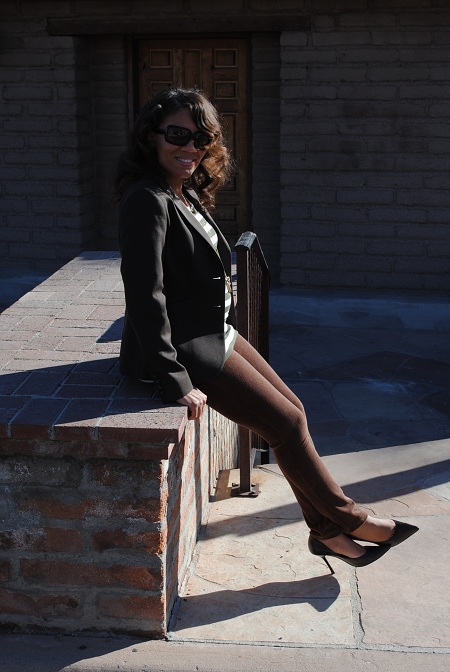 Time to go home, kick my feet up and watch movies with Matt. I hope you are having a wonderful Tuesday, and I'll see you Friday!