Attending the Bayou Classic is a tradition for my husband's family. All of us are Southern University graduates, so we share the same love for our alma mater. This year, we attended the Bayou Classic in New Orleans at the Superdome together. Although Southern did not win, our love for Southern still runs deep no matter what. An added bonus for the weekend was spending time with my in-laws.
Tailgating should always be done right. An RV is the greatest way to tailgate with family and friends. This 41 ft. Fleetwood Excursion RV has a full kitchen, eating and living area, full shower, washer and dryer, two bathrooms, three slide outs, and sleeps four adults. The bed is awesome. It has a sleep number mattress, which is always a plus for me. Even when I'm away from home, I can still enjoy the relaxation of a sleep number. If you want to hang outside and chat with friends, just pull out the outdoor kitchen, which is located on the side of the RV. It has a grill, a sink and a television. Pull up a chair and it's great for watching football with friends and watching the cook grill burgers. This is how you arrive for the game!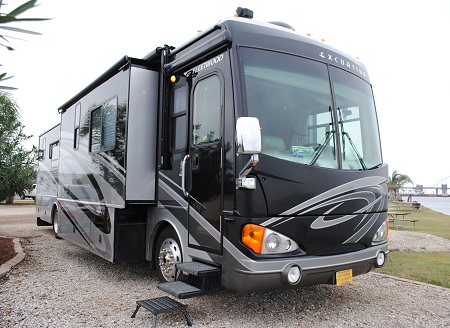 The weather was gloomy and super humid for game day, so I sported the headband and the low ponytail. Denim jacket (DKNY), watch (Coach by Movado), corduroy jeans (Joe's jeans), shirt (Juicy Couture), boots (not shown) Cole Haan, headband (Banana Republic), necklace (Tiffany & Co.).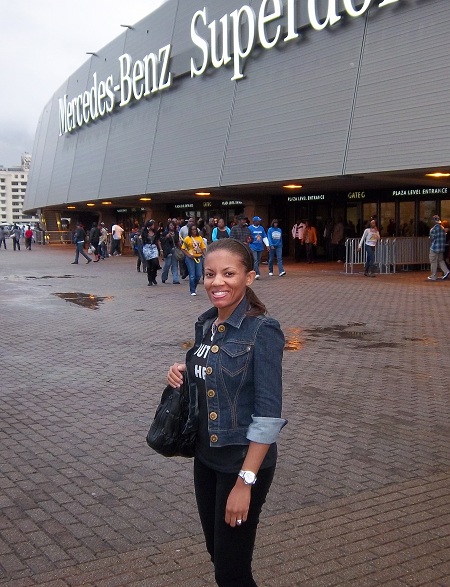 We arrived at the game 30 minutes early to see the pre-game show.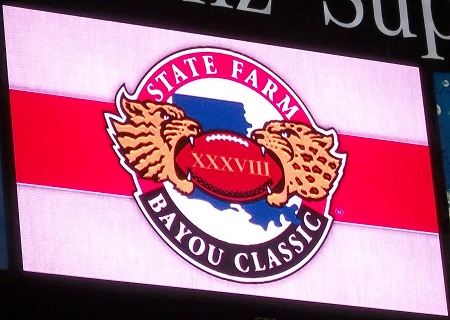 The pregame show was great and my school did not disappoint.
I am always excited to see my band, The Human Jukebox, march onto the field.

The performances during the half-time show are so entertaining. Many people tune into the Bayou Classic on NBC just to see the bands battle on the field during half-time. My husband and I always love the band performances because my husband played on the drumline at Southern University.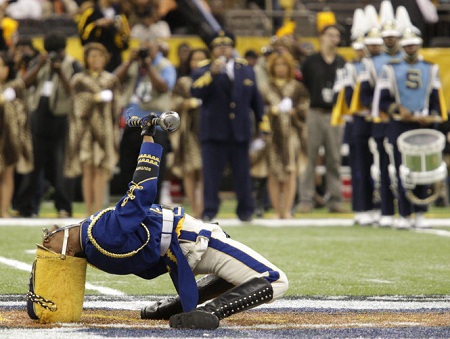 Great performance as usual! I love my university. It has given me so many great memories!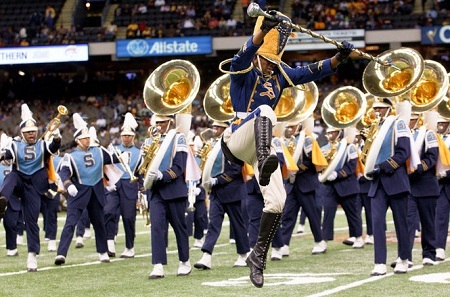 After the game, guests arrived to spend time at the RV and eat gumbo. Sunday morning, we pulled out and headed home. Until next time…