It has been a long journey. For the past two days, I have been trying to cook red beans and rice. When I was in college at Southern University in Baton Rouge, Louisiana, the cafeteria cooks prepared read beans and rice every Monday. Seriously, they never missed a Monday! I found a recipe from Yvan Martin of the Huffington Post. She is from New Orleans and posted her grandmother's red beans and rice recipe online. Who knows red beans and rice better than a fellow Louisianan?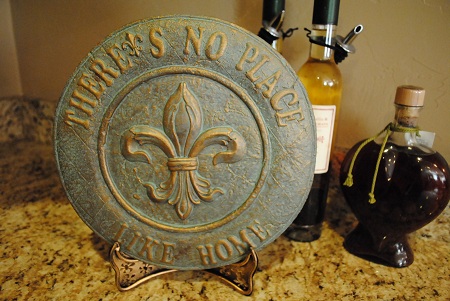 I spent half of my life in Mississippi and half of my life in Louisiana, so I know some of you are saying that I should know how to cook great Southern dishes. Well, unlike my sisters, I didn't quite watch my mom and grandmother while they cooked in the kitchen. I chose to ride my bike, climb trees, and make mud pies, which is the reason I have to fast, pray and meditate now before every meal. My lack of skills in the kitchen is also the reason I received this kitchen towel as a gift from one of my fellow attorneys when I moved away. I must admit this is true.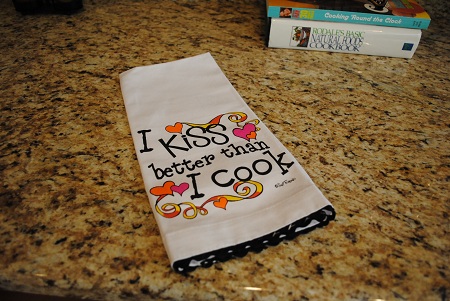 When I was a single attorney always on the go, I hired Whitney Talbot of Culinary Therapy to prepare great gourmet meals. Well, now that I'm married, I think it is time for me to step up to the plate and start making it happen in the kitchen.
Once I saw Yvan's recipe, I got excited and purchased all of the ingredients, only to find that I needed to soak the beans first. (Sigh) I had to skip to plan B and find something else to cook. I soaked the beans overnight and got busy the next day. I prayed and hoped for the best because most recipes I follow end in tears and disappointment. Yvan's recipe can be found here: http://www.huffingtonpost.com/yvahn-martin/red-beans-and-rice-recipe_b_1096417.html
Yvan, Yvan, where have you been all of my married life? My poor husband needs a break from my horrible cooking. Will this recipe put a smile on my hubby's sweet face?
I cut up my onion and bell pepper.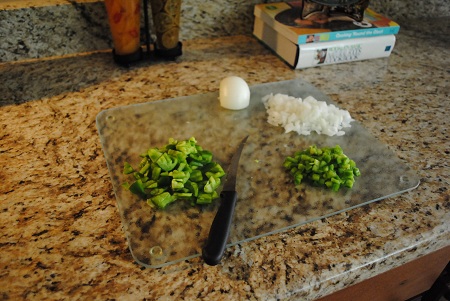 I put my beans on the fire and sauteed the onions and bell peppers in olive oil. I also added garlic. I combined the onions, bell peppers and garlic with the beans.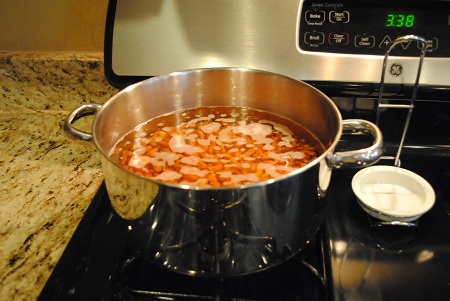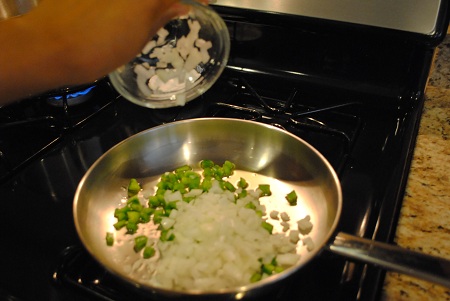 The recipe included turkey necks, but I live in Arizona. The guy in the deli was scratching his head when I asked for them. When he told me that they didn't have turkey necks, I almost had a panic attack in the middle of the store. I knew this was the end of my wonderful recipe, but I phoned a friend in Mandeville, Louisiana while in the store and she assured me that this large turkey leg would work as well. This turkey leg was intimidating at first, but I cut off several pieces and added it to the beans. I would have put the entire leg in, but the bone was too big. I cannot get over how huge that piece of meat was. It's almost scary!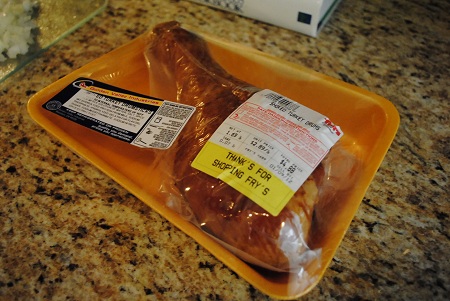 I do not eat pork, and I'm not a fan of beef, but my husband loves beef, so beef it is. He has been eating my "not so good" cooking for the past year, so he deserves a little beef. I bought the chicken hardwood smoked sausage for me, but I ended up using only the beef sausage.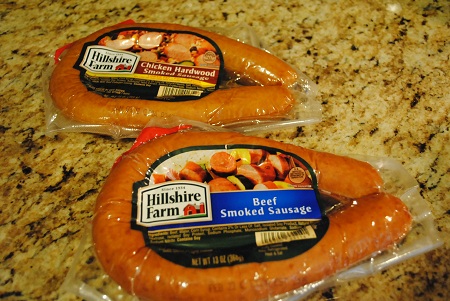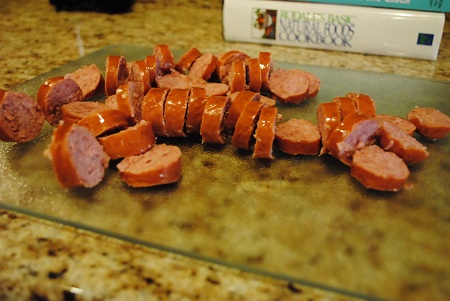 Yes, this is the mighty rice cooker. A couple of days ago, I mutilated some grits on the stove, so I didn't want to have to stand over a boiler filled with rice only to have it stick to the boiler or cause some kind of chaos and mental distress in my life. So, I opted for the rice cooker. Add two cups of water and one cup of rice — it's that simple. No tears, apologies or nervous breakdowns in the kitchen.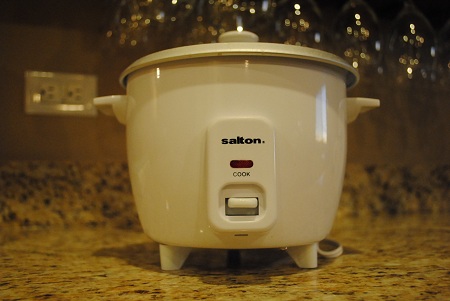 Kiss the cook because she made a flavorful pot of red beans and rice! I was so proud of myself and so was my husband. I saw the twinkle in his eyes.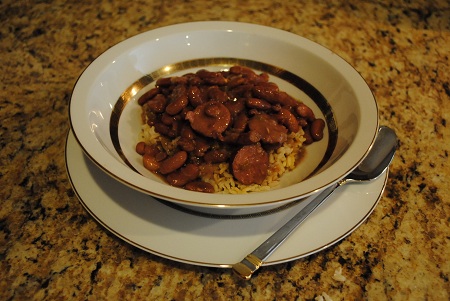 My husband was so happy when he ate these beans that his face lit up. Although he always tells me, "Thank you," after every meal, whether it is downright horrific or barely edible, I could tell he was happy to finally eat a meal he honestly liked. I had a smile on my face too. I was so excited that I told everyone I knew that I had just cooked red beans and rice.
Yvan, thanks for the recipe, and to my mother-in-law, thanks for being on speed dial everytime I thought I was going to crack under the pressure. I called her about 8 or 9 times as I cooked the beans.
Next recipe, greens and cornbread. I think I can, I think I can, I know I can, I know I can… . Until next time, happy eating!