It was great to get away from the desert and get back to Louisiana. I love New Orleans — the food, the music, and the fun! I had a blast in the Big Easy and got a taste of everything I have been missing in the desert — gumbo, shrimp, oysters, crab, and the list goes on. I truly had my fill.
Canal Street has always been one of my favorite strips because of the shopping. Canal Street is home of the Shops at Canal Place, which includes Saks Fifth Avenue, and the Ritz-Carlton (my getaway spot) where they have the greatest jazz sets with Jeremy Davenport on the weekend.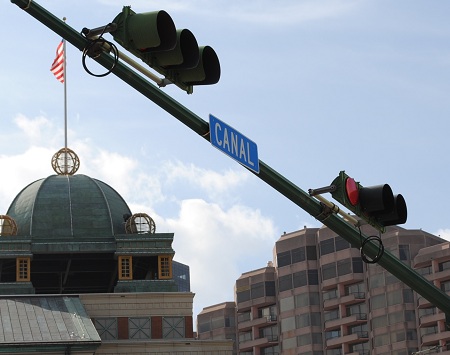 I used to ride the streetcar, which is in the background, when I visited New Orleans. They have several lines — the St. Charles Street line, the Canal Street line, and the Riverfront line. It's a great way to see the sights around the city.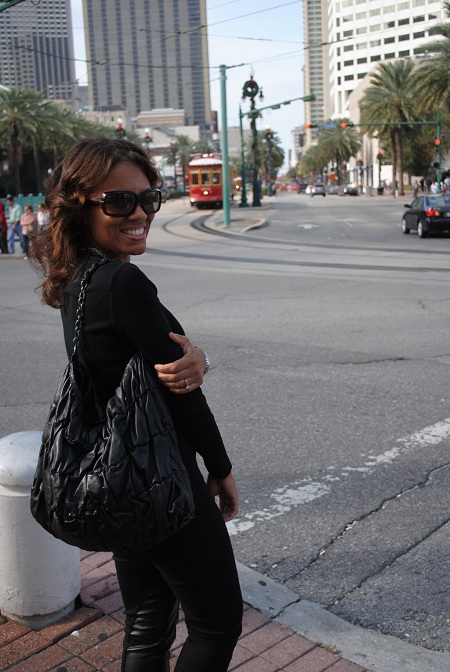 Leggings (Joe's Jeans), handbag (BCBGMaxazria), boots (Cole Haan), tee (Banana Republic), sunglasses (Burberry), necklaces (Tiffany & Co. and Bella Bella). I love these leggings. They are so comfortable.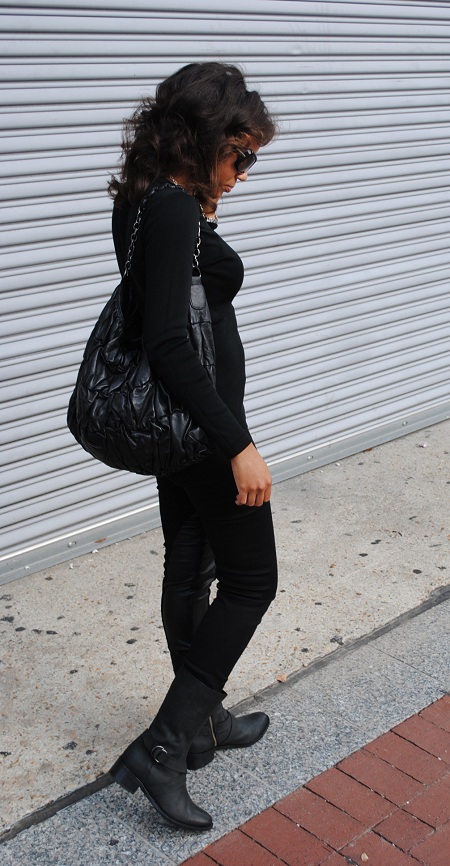 Overlooking the Creole Queen, which is a steam boat that sails the Mississippi River.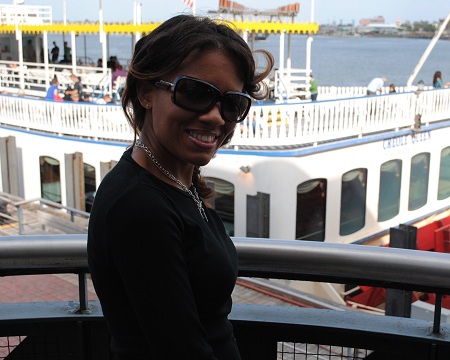 I am so excited! I am walking speedily to 800 Decatur Street in New Orleans to satisfy my beignet and hot chocolate cravings at Cafe Du Monde. That place is so amazing. If you want a piece of New Orleans, you have to try the beignets from Cafe Du Monde.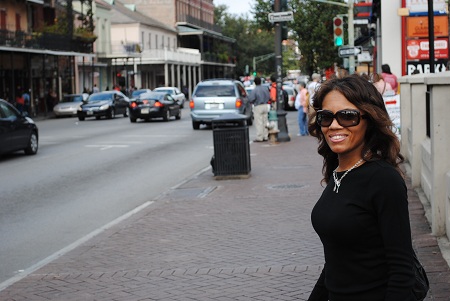 There's no lack of musical talent in this city. Brass bands abound on every street corner and many of them are teenagers who scream the sounds of a well-seasoned band. These teens were no different. I heard them as I walked down Decatur Street and was not surprised when I saw them. Some of the best jazz musicians come from the South, particularly New Orleans and Memphis.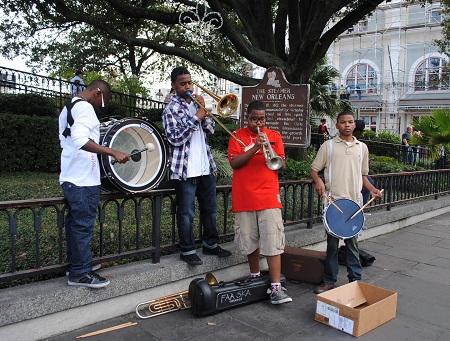 I finally reached my destination. I could taste that sugary goodness in my mouth as I approached the building. I saw people standing in line, which literally stretched one block down the street on both sides. I sighed and wondered if I would be leaving New Orleans without my beignets.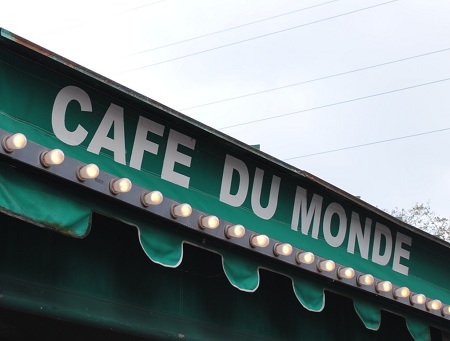 It pays to be familiar with the city. We hopped in the car and drove to another Cafe Du Monde location where I stood in line for less than ten minutes and finally wrapped my fingers around my beloved beignets.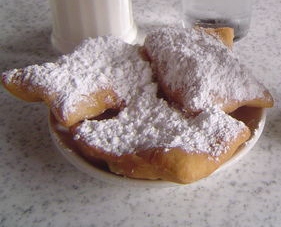 By the end of the day I had sugar allover my outfit, but it was worth it!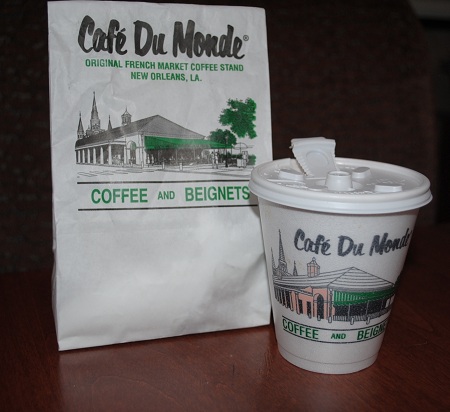 I love Nawlins'. This place will always have a special place in my heart. I'll be back soon!