I recently attended a fun makeup party at a friend's house. We had a blast, and the thing I loved most was that the makeup artist (Tonya Strozier) allowed us to put on our own makeup. She didn't just apply the makeup for us, but allowed us to create our own looks with her assistance, of course. I have never been into fake eyelashes, blush, etc., but I was like a kid in a candy store with all of the fun colors and products. I chose to do my own smokey eye, and believe it or not, I put on my own eyelashes!
Tonya taught us how to place the eyelash around our finger to cause the eyelash to curve instead of sticking out straight. This makes the eyelash easier to place on the eyelids.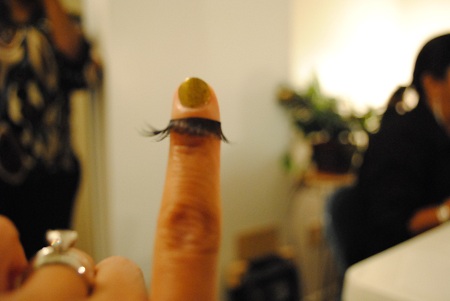 I was hesitant about the eyelashes because I did not want the glue to rip out my natural lashes. Tonya reassured me that would not happen. The glue (DUO eyelash adhesive) was great. It dries clear, and when I removed the eyelashes before going to bed, removal was easy and painless.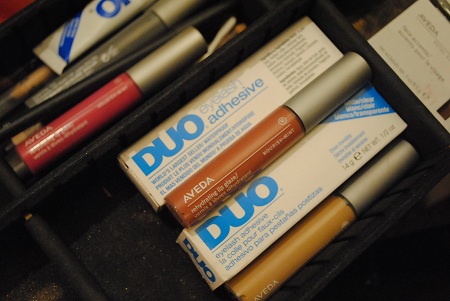 Tonya taught us how to apply the eyelashes at an angle to get that perfect fit. The lashes were not overwhelming and they looked natural. I do not like to see women who look like clowns with the mega lashes and bold blush. I created my smokey eye in black after watching Tonya do a purple smokey eye on one of the ladies, Sheila, who was at the party. After wrestling with the tweezers, glue and lashes, this is the final look.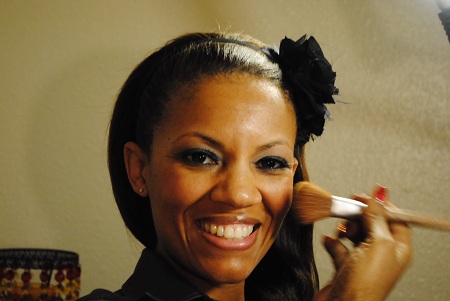 I have always been afraid to apply blush because I don't want to put on too much. I purchased a wonderful MAC blush brush and never used it. I have always been afraid that I will look like a clown if I attempt to experiment with blush on my own. Tonya taught us how to lightly place blush on the brush and apply it using an oval motion.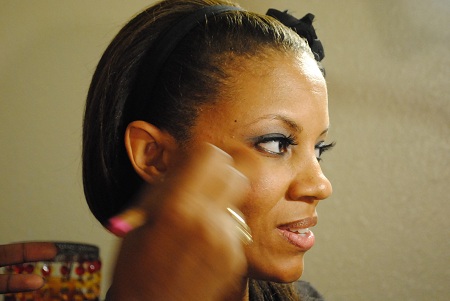 Tonya displayed the correct method for applying eye makeup.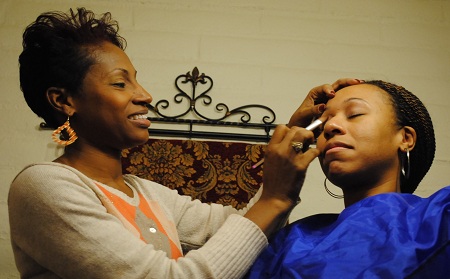 Tonya also taught us about the color wheel. I always wondered how stylists made flawless faces with just the right colors. This wheel displays the colors that work best with your eye color and skin color.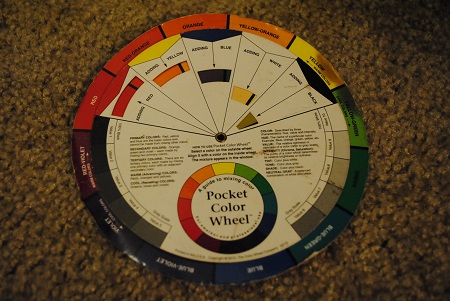 I took a peek into Tonya's makeup bag. She uses some of my favorite products — AVEDA and MAC.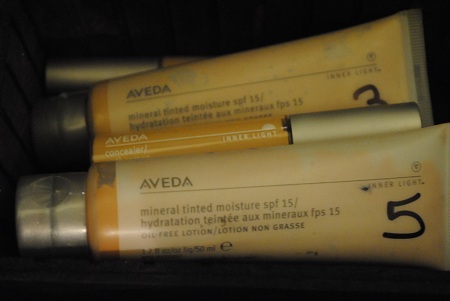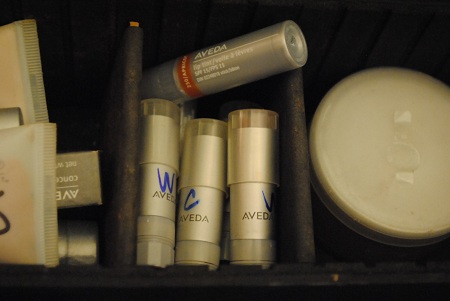 MAC blushes used during the party.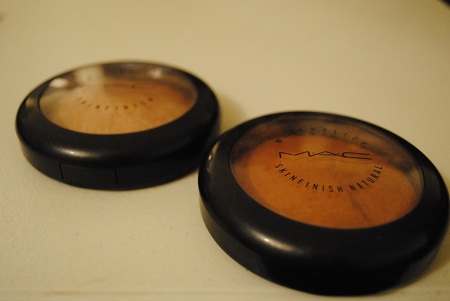 I chose my eye color from this pallette.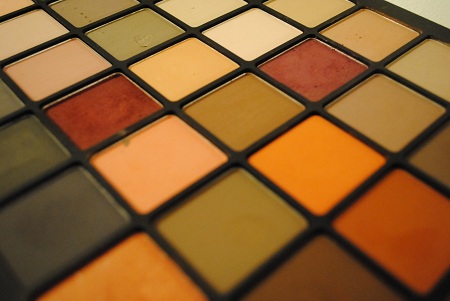 This is a lighter pallette that Tonya also allowed us to use for eye color.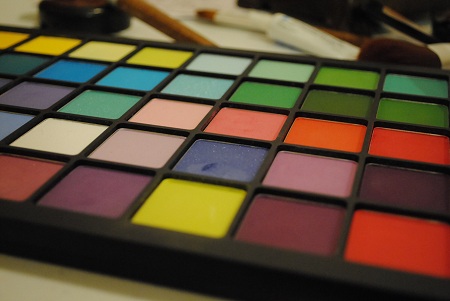 SugarPill Cosmetics
By the end of the night, I had the confidence to put on those lashes in the comfort of my own home. No more running to MAC to have them applied. I can do it myself. Thanks Tonya!
Find out more fun tips from Tonya at www.makeupbytonyablog.com.