Meet Tonya Strozier — wife, loving mother, entrepreneur and stylist. There's no doubt this woman has her hands full, but she still finds time to follow her passion and pave her way to the top.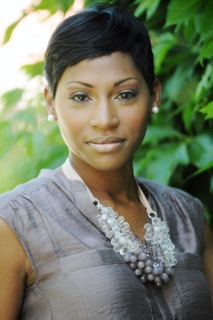 Tonya and I met in 2009 during my first trip to Arizona and we have remained connected since that time. Tonya began her first makeup artistry class in June 2010 with one of my favorite companies, AVEDA. During her class at AVEDA, she met Rudy Miles of Beauty by Rudy. Rudy was her instructor and invited her to join his team during Mercedes-Benz Fashion Week 2011. Trust me, Rudy's team kept the runway hot! Tonya made her big debut during Fashion Week as a makeup artist for Zang Toi, Sherri Hill and Planete Chic.
Photographs: Tonya's work from Zang Toi's runway show — simple, yet sophisticated.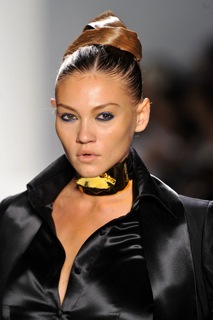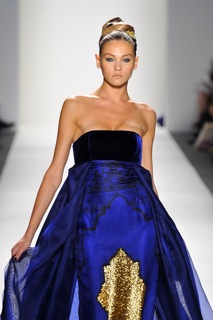 Believe it or not, Tonya has only been a makeup artist for a little over a year. Her work encompasses bridal makeup, models, fashion shows, senior portraits or any other variation of portraits and events.
Photograph: Tonya's work from Sherri Hill's runway show — subtle, yet elegant.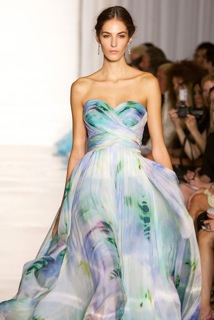 When invited to join Rudy's team at Fashion Week, Tonya states she was elated and absolutely overwhelmed by such a great opportunity. Prior to her Fashion Week debut, Tonya had only done makeup for First Fridays, a local event in downtown Tucson, Arizona.
Photograph: Model (Gwen) from an AVEDA photo shoot. I love Tonya's discerning eye for depth and color. We will see more from Tonya's portfolio later this week.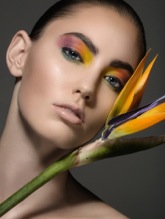 If you are interested in booking Tonya for your fabulous event, get in touch with Tonya at www.makeupbytonyablog.com. Follow her on Twitter @Makeup_ByTonya and stay tuned Friday when we take a look at Tonya's captivating portfolio.