I must admit that this post was a challenge because I drove all around town trying to find an outfit that could fit any woman's budget. After receiving many requests from followers to take on this task, this is what I came up with. Minus the Louis Vuitton, of course, I spent less than $50 on the accessories, jeans and the sweater. I pulled out some shoes, a handbag and the camisole and decided I would center an outfit around those pieces that I already owned. This was not an easy endeavor, but I found an outfit that was simple, tasteful and can fit any woman's budget.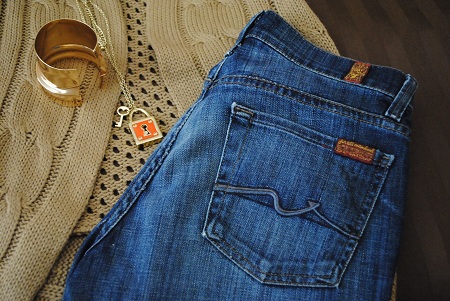 Jeans (7 For All Mankind) = $17.50 from Buffalo Exchange, Sweather (Takeout) = $19.97 from Nordstrom Rack, cuff bracelet and lock and key necklace (H & M) = $5.95 each. Items I already owned were the hat (Banana Republic), shoes (Guess), handbag (Louis Vuitton), and camisole (BCBGMaxazria)
You know I had to find something at Nordstrom Rack during the grand opening. I could not leave without a fun piece. I love this sweater vest from Nordstrom Rack! The jeans were purchased from Buffalo Exchange. They were $35.00, plus an additional 50% off. That's a steal, especially for those who know that these jeans cost over $150 retail. Buffalo Exchange is a consignment shop here in town and they have some really cool pieces. I had never heard of the store before, but when I found out about it, I had to check it out. If you want real designer jeans without the designer price tag, both Nordstrom Rack and Buffalo Exchange will be great stores for these items. Just remember that most of the items at Buffalo Exchange are not new. I just found these, which appeared to be new and had to have them. Hem alterations were done by Rina's.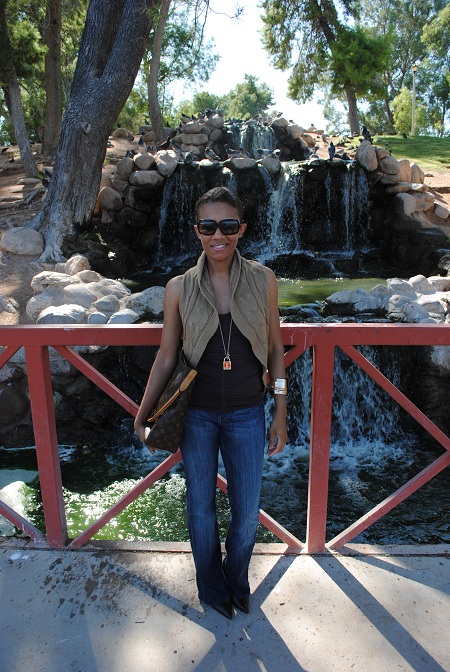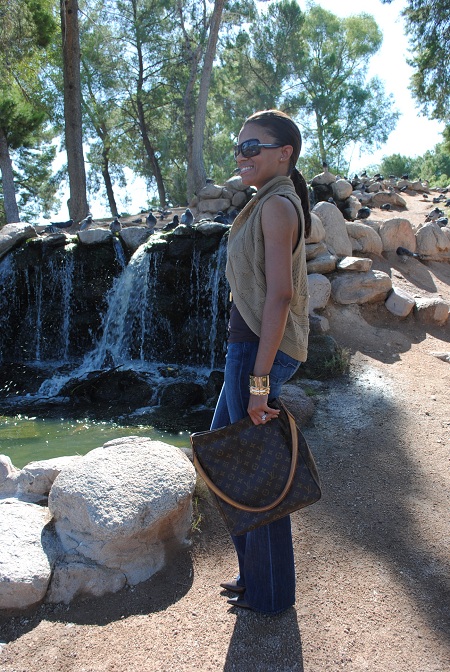 I love this cuff!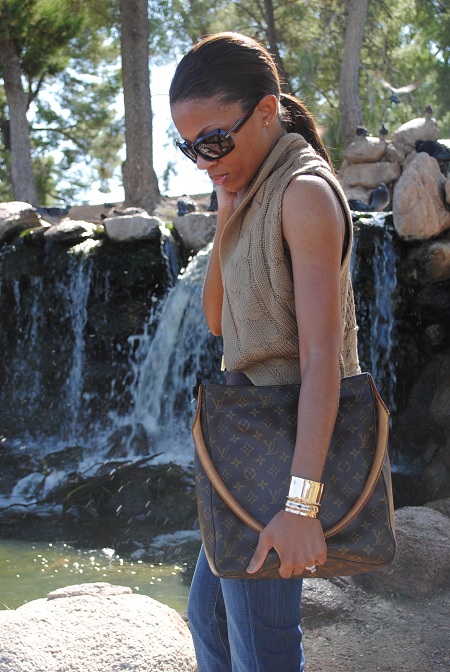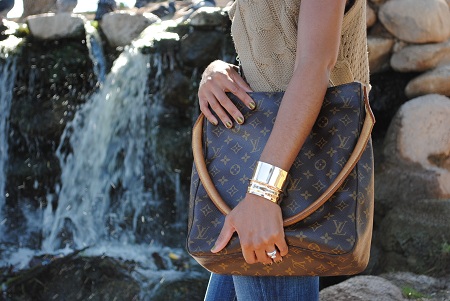 As women, we are always saying, "I don't have anything to wear!" I am guilty of that one, but if you take a closer look, there is always something you can start with in your closet. At the end of the photo shoot, I threw on an old hat that I have owned for many years. I had forgotten about the hat until I reached into my hat box to see what I could find yesterday. It's amazing how many fun pieces you have right at your fingertips. So, before you go out and buy an entirely new ensemble, find some pieces you already have and just buy nice accessories or a sweater to compliment the pieces you already own. That's what I did for this particular outfit.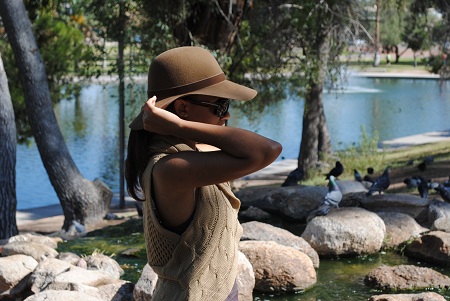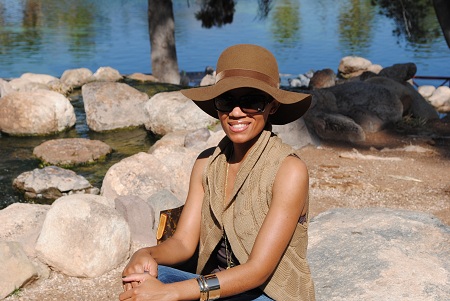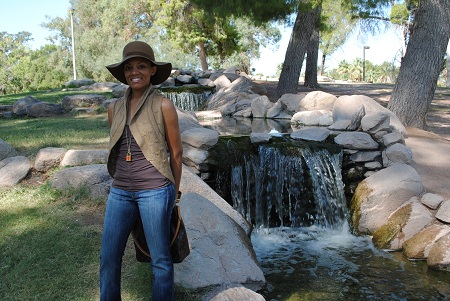 October is breast cancer awareness month. This blog is for my mom who is a breast cancer survivor and in memory of Nancy Burton who lost her battle with cancer. Nancy worked at the courthouse where I used to work as a staff attorney. One day, all the women at the court wore hats (and so did Nancy). We all gathered near the lake behind the courthouse and took a beautiful picture with all of the women in their hats to honor Nancy. Nancy passed away shortly after we took the photo. This is the hat I wore in our group photo at the courthouse.
"Hats off" to all the women out there who are survivors and for those who lost their battle with cancer. We salute you!