If you didn't tune in on Tuesday, I want to introduce you to the creative artist and stylist, Tonya Strozier, who is hitting the runways with her beautiful artwork on the faces of men and women from all over the globe. Check out my previous post, "Woman In Motion," from Tuesday to learn more about Tonya. I wanted to share some of her photos from her fab portfolio.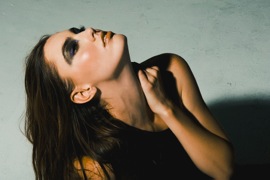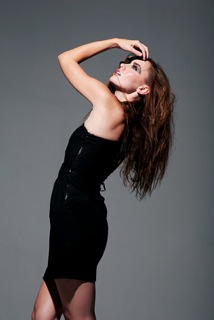 Tonya had just returned from AVEDA Congress when I sat down with her. Congress is an international convention in which different salons and employees of AVEDA come together for the launching of new products. I love AVEDA products, and I would have been like a kid in a candy store at Congress. Tonya was an artist for Red Chocolate on the Beauty by Rudy team at Congress and she also worked as an artist for David Adams' segment. David Adams is a hair colorist for Red Chocolate (www.redchoc.com).
Tonya's future plans are to continue to work fashion shows, expand her bridal division, build clientele both locally and abroad, and to work with celebrities. She has been accepted into AVEDA's aesthetics program, which is a ten-month program.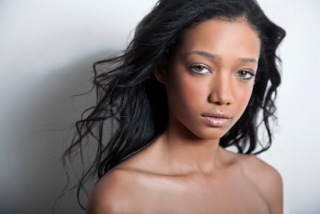 Tonya has the desire to educate the everyday woman. She wants the everyday woman to look and feel as if she just stepped off the runway.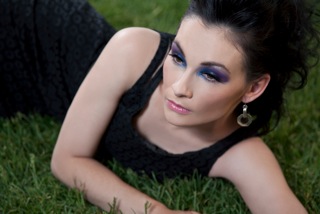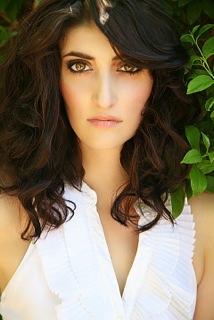 I know I included the following picture in Tuesday's post, but this is one of my favorite pictures. Tonya was told to create something that inspired her. As a result, she took the flower you see in the photo and created a look on the model that would complement the colors and the beauty of the flower. This was her finished product. I LOVE IT! The eye is drawn to the color in this photo and the model's soft, matte skin.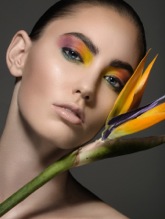 Check out Tonya's talent on her blog, which offers advice on makeup artistry and displays some of Tonya's work at www.makeupbytonyablog.com. Also, follow her on Twitter @Makeup_ByTonya. Look forward to seeing more from this awesome young woman in the fashion industry, and get in touch with Tonya for your next event or photo shoot. You'll be glad you did!