I'm feeling giddy and I'm ready to take on the world. I love my "job" — bathing in the beauty around me and enjoying all that life has to offer. Believe it or not, this is what I prefer to wear on any given day — jeans and a baby tee. Of course my favorites also include my Juicy tracksuits. I remember one afternoon I made a post on FaceBook as I was shopping and one of the comments under my post was, "I know you're buying something by Juicy." You know me well, don't you? I love Juicy and I can do Juicy any day of the week.
Couture is Here tee (Juicy Couture), jeans (Adriano Goldschmied), necklace (Arden B), shoes (Converse All Star), nails (Zoya's Marina), sunglasses (Ralph Lauren)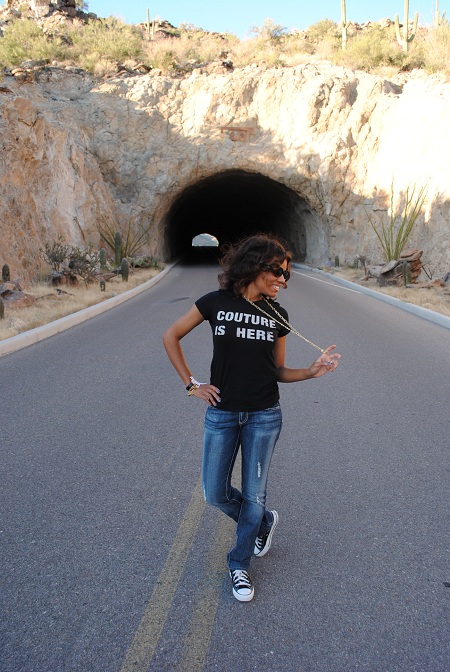 I purchased these ponytail elastics from Juicy Couture at Kierland Commons in Scottsdale on Labor Day. I love their store and the associates are super sweet. I'm sure the sales associate thought I was crazy when I pulled out the ponytail elastics and started trying them on as bracelets. I just love these. They're so cute!
Elastics (Juicy Couture), watch (Movado)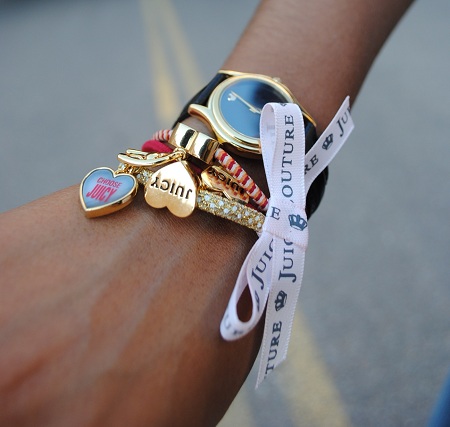 Ready, set…
Go!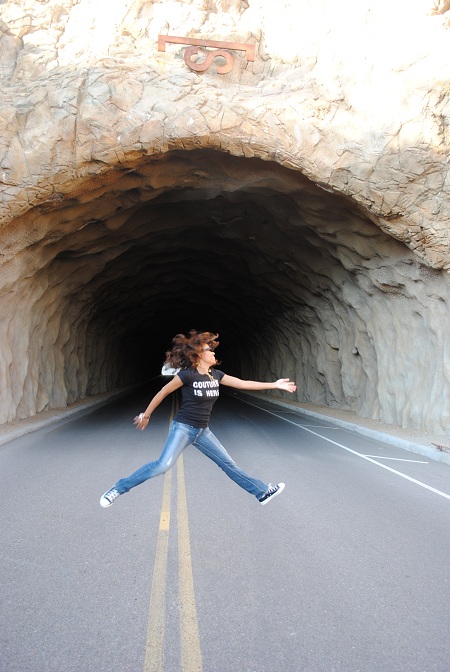 Dance like no one's watching, dream knowing that you will live life to the fullest.
This is Shayla's tunnel, hence the "S" above the tunnel's entrance.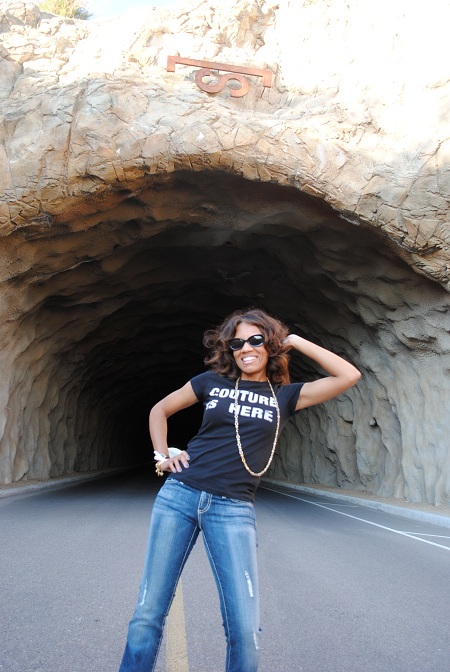 Take a break from the hustle and bustle of life.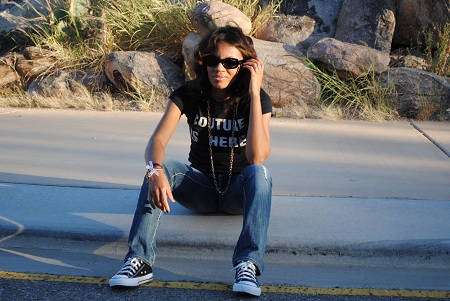 Climb as high as you can.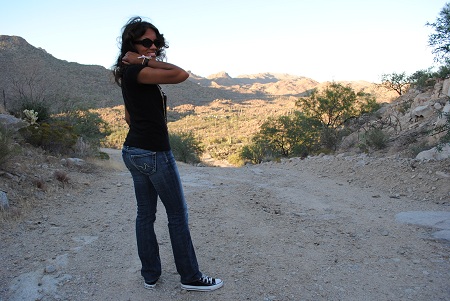 Celebrate when you get to the top (and of course I'll celebrate with you).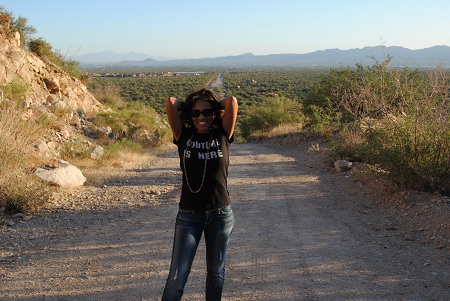 Be goofy and silly!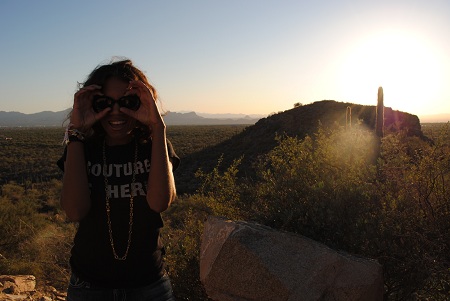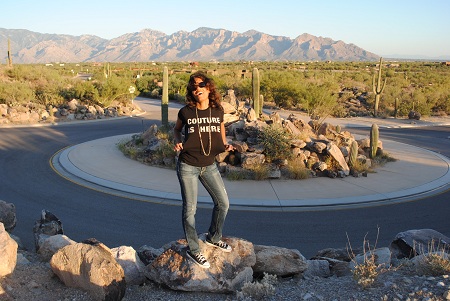 Most of all, BE YOU! And until next time… be Juicy!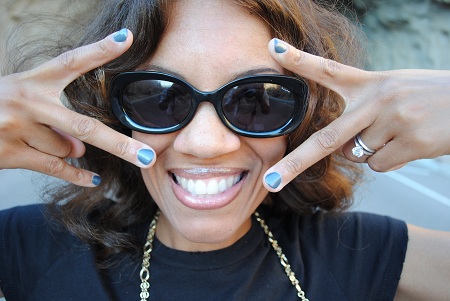 I can't get this song out of my head… Kirk Franklin and Mali Music's "Give Me". I heard this song for the first time today and I'm really digging this right now. You've got to check it out on YouTube.