If you have never had a "sno ball," you don't know what you're missing. It is a sweet little dream that I enjoyed as a kid and still enjoy today. My husband and I decided to stop by Tropical Sno at the Foothills Mall for a sweet treat.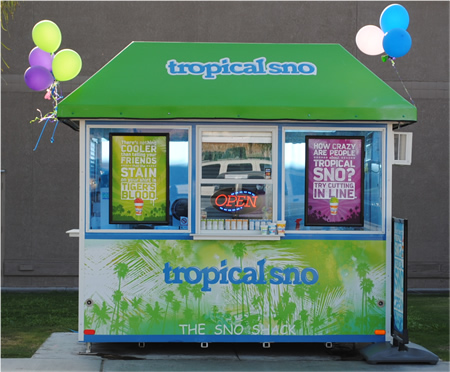 I ordered a mixture of birthday cake, mango and cotton candy. Of course I added cream, which was delicious!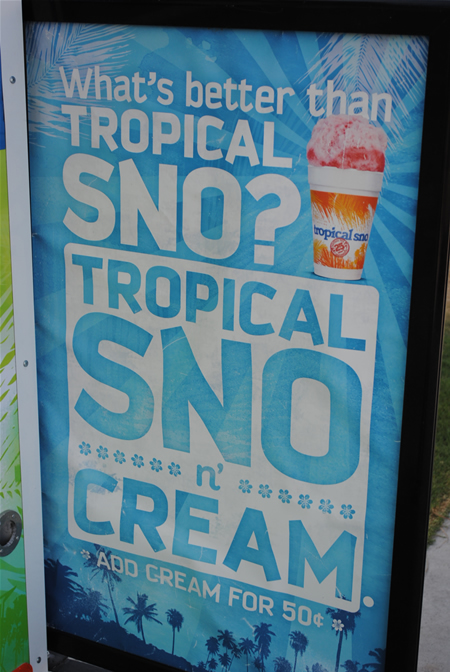 Shirt (Juicy Couture), pants (McKenna Los Angeles), wedges (Kenneth Cole), wristlet (Coach), vintage bracelet), watch (Coach by Movado), neclace (Bella Bella in Baton Rouge, Louisiana and a gift from mom).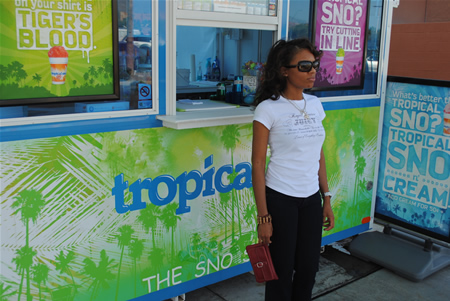 I felt like a kid again.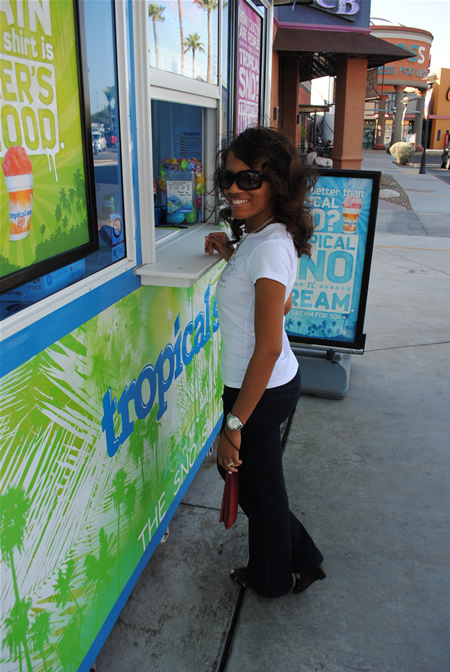 This really satisfied my "sweet tooth"! I also ate some of my hubby's sno ball too. One was not enough for me.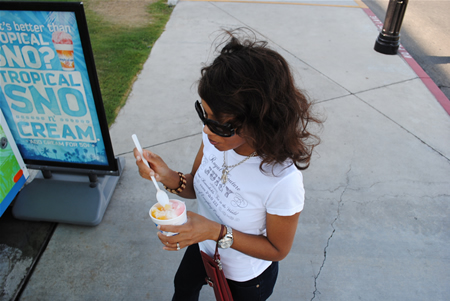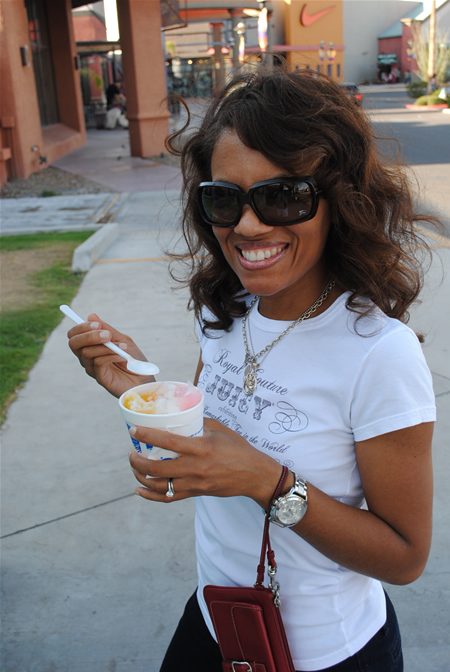 Until next time, find your nearest sno ball stand, enjoy a wonderful sno ball with your family and have a great weekend!