My husband and I took a fun road trip to Scottsdale to eat at Lo-Lo's Chicken & Waffles. We met about 20 friends at the restaurant and just enjoyed each other's company. I never pass up an opportunity to eat good food and hang out with a great crowd.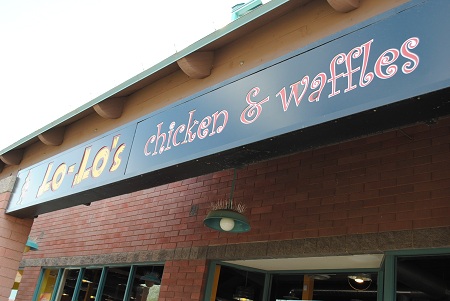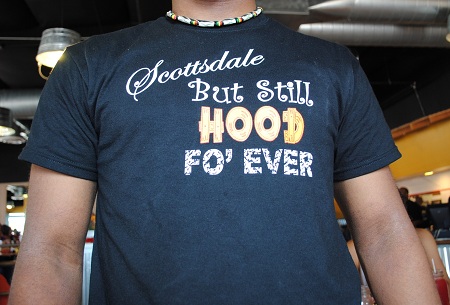 This is not cherry or strawberry Kool-Aid. It's "red" Kool-Aid. Anybody from the South knows that is what you call it. Forget the proper phrases. Call it what it is — red!
My husband and his friend, Wayne, asked for "purple" Kool-Aid. These drinks were so good and royally sweetened to perfection!
My hubby ordered chicken and waffles. He only used a very small amount of butter, which was stacked on every waffle like a scoop of ice-cream!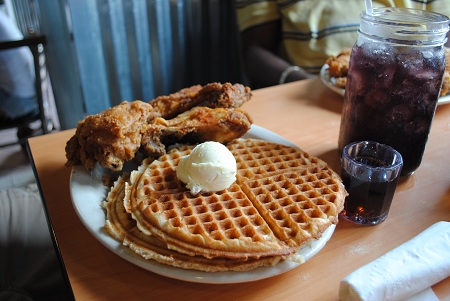 I ordered salmon croquettes, waffles, cheese grits and cornbread. I am not a person who loves butter, so I removed the huge stacks of butter and ate my fill! I ate all of my food except the cornbread. My grandmother used to cook the best salmon croquettes. I think that will be my next project — learning to cook salmon croquettes.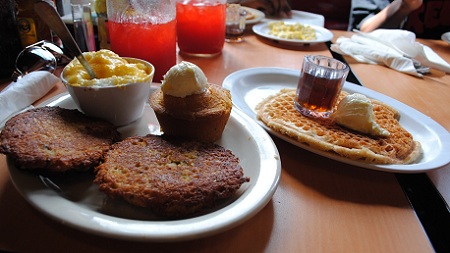 The staff was friendly and I loved their Lo-Lo's tees.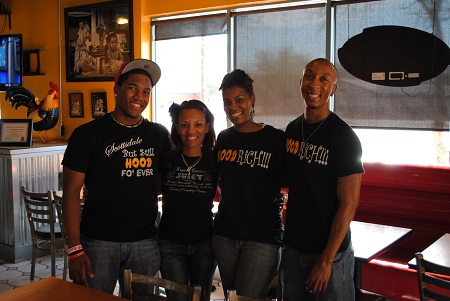 I will be back soon! The next time I visit, I'll have to try the red velvet cake.
See you next week, and have a safe and blessed weekend!