On Saturday, October 1, 2011, my husband and I will celebrate our one-year anniversary. It all began during the Spring of 1996 after I had joined Alpha Kappa Alpha Sorority, Inc. and he had joined Alpha Phi Alpha Fraternity, Inc. He introduced himself as Matt and told me that we were in the same "club." This meant we had the same line number in our sorority and fraternity. I was #4 in my sorority and he was #4 in his fraternity. I really liked Matt during our college years. He was handsome and sweet. Everybody loved Matt and he was very smart. I like smart guys and was always teased (even at homecoming 10 years later) that I would not go out with a guy who didn't have a 4.0 GPA. I wasn't that strict as I have unfortunately dated some guys who were not smart.
Matt played the snare drum in the band. We found this picture in 2008 while we were at his parents' home looking through old photo albums. I had no idea he kept this picture from so long ago.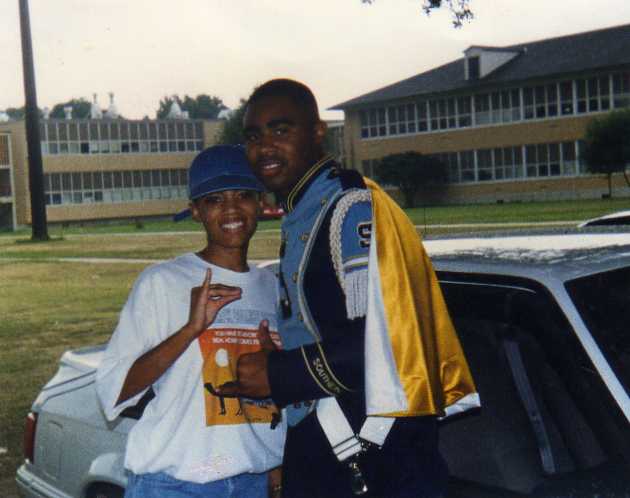 Matt and I saw each other for the last time when we both graduated from college. We did not see each other again until 10 years later during our college Homecoming. We began catching up immediately, but one of my sorority sisters pulled me away to speak with me. Matt's friends also told him they were ready to go to another tailgating event, so we did not have an opportunity to say, "Goodbye."
I later learned that he came back to the location where we had initially spoken to each other during homecoming, but I had left for the day. He called my sorority sisters, his fraternity brothers, and anyone else that he thought knew my whereabouts, but to no avail. About a week later, I was at the university preparing to teach my legal writing class when the professor next door walked in with a note that said, "Please call Matt." The paper included his phone number. He remembered (during our conversation) that I stated I worked at the university, which was one of his clients. He called the university and the secretary placed the note on my door. I returned his phone call and we began hanging out. It's ironic that I was so smitten with him in college, but I didn't like him that way when we met 10 years after graduation. However, there was something about him — how he treated me and others — that drew me to him again. All I can say is I am happy I did not let him get away.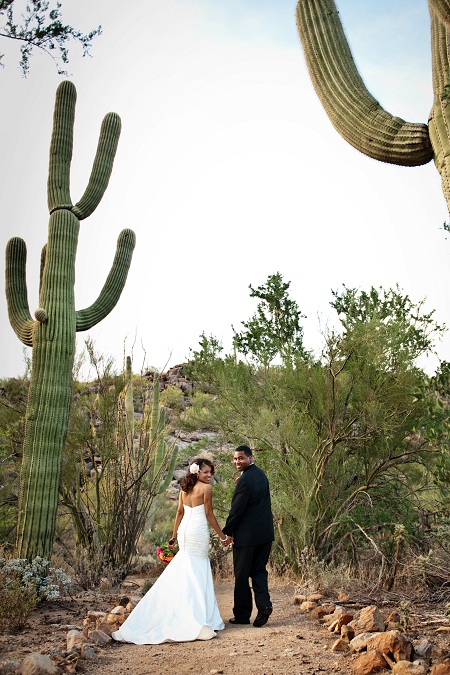 Here we are a year later as husband and wife. On October 1, 2010, we made a vow to love and cherish each other for as long as we shall live. I am so thankful and grateful to God for my best friend! For those of you who are still awaiting the man God has for you, continue to put your trust in God. You never know — he might be closer than you think!