Today, I put on a pair of my old favorite jeans — the Kelly low rise stretch boot cut by Citizens of Humanity. These jeans have been worn and washed so many times. They still have that great stretch and a great fit. Citizens of Humanity is a great designer jean company with premium denim in different shapes, sizes and washes. They have petite sizes, regular sizes, flare, boot cut, skinny, etc. Citizens are great because they accentuate your features. If you have no butt, they magically lift whatever you have. Some styles also make you appear curvier.
Shirt (Lauren by Ralph Lauren), sunglasses (Ralph Lauren), jeans (Citizens of Humanity), watch (vintage Gucci), silk belt (J.Crew), bracelet (vintage), handbag (Sabrina by Coach), ring (H&M), wedge heels (Kenneth Cole).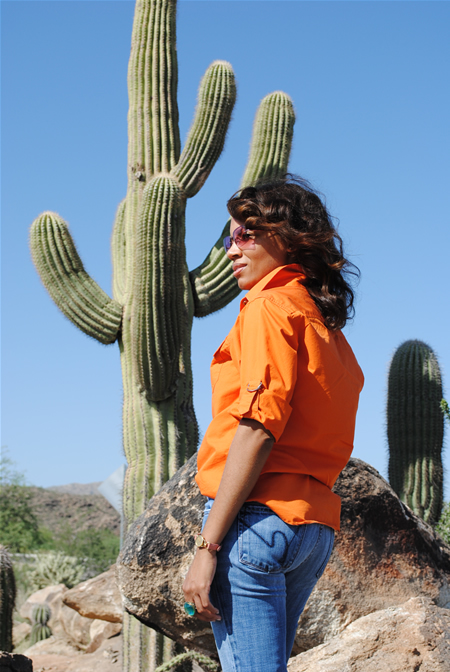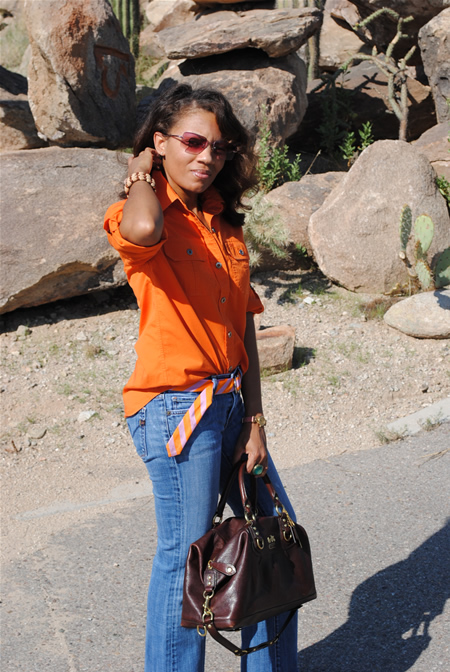 I was going to wear a wide brown belt with an antique gold buckle, but I found this silk belt in my closet from J.Crew. In a prior post, "About the Business," you might remember me wearing a pink, navy and red striped silk belt from J.Crew. These belts are made from the silk fabrics used to design their ties. I had totally forgotten about this belt. It's really sad when I find things that I forgot I even owned.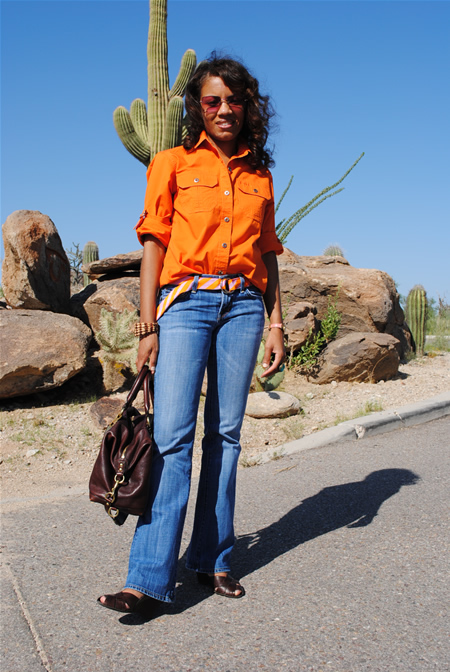 Ralph Lauren is an awesome designer and I love the rolled up sleeves and breast pockets on this shirt, not to mention the color is fun and bright. Most designers are making shirts with the rolled up sleeves, breast pockets and loose fit.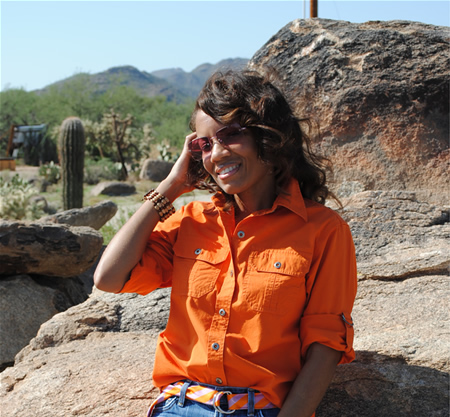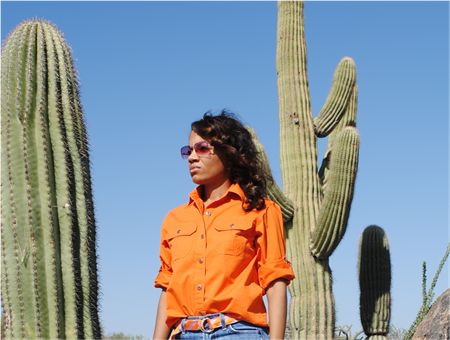 Well, that's it for today! I look forward to seeing you again Friday for a post on one of my childhood sweet treats. Until then, have a great week and I'll see you soon.