We have a new addition to the family. Welcome Mr. Louis (pronounced "Louie"). Mr. Louis was rescued from the Humane Society. He is a Tibetan Terrier who was apparently wandering around alone when the pound found him. He was later taken to the Humane Society where I adopted him. If you're in the market for a pet, it's always great to rescue an animal who has no place to call home. The Humane Society had him neutered, licensed, microchipped, vaccinated, etc. Adopting a pet from the Humane Society or a shelter will also reduce the chance that other animals will be euthanized.
Isn't he adorable? He can be pretty mischievous at times (Lord, help me), but Mr. Louis has such a sweet face that I can't stay mad at him for very long.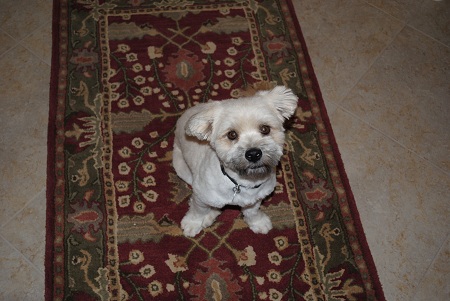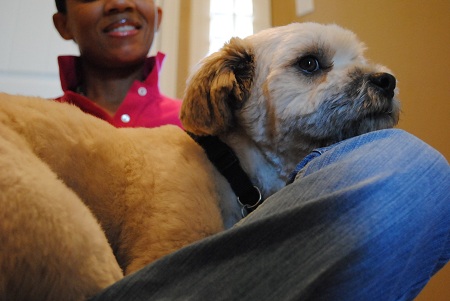 He was given a Parvo booster yesterday, so he was feeling a little under the weather this morning. Make sure your pets are vaccinated and get their check ups at the doctor. Did you know that heartworms are not the only worms your pet can get? There are other parasites that some heartworm medications do not prevent. Contact your doctor to learn more about it.
Mr. Louis is really not feeling the camera at all today.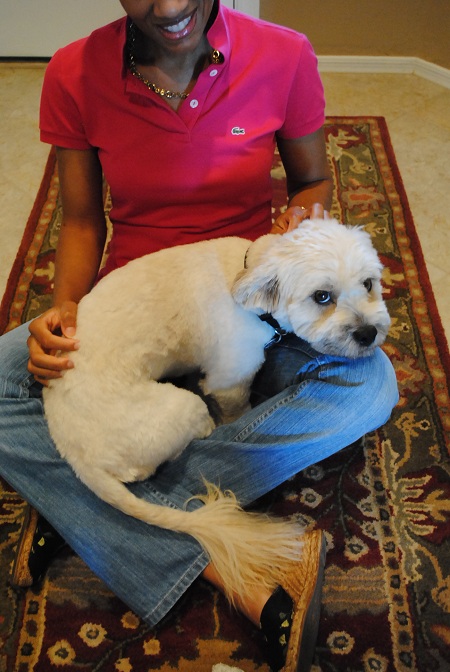 He loves to be massaged. He is so soft that you can't resist rubbing his soft fur anyway. He's like a cute little teddy bear.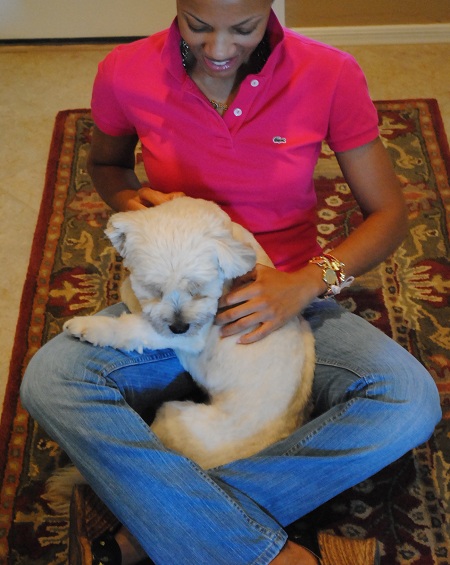 If you're interested in adopting a pet, contact your local Humane Society for more information. You could be saving a sweet little animal's life!