In a prior post, "Music to My Ears," I blogged about an evening in the park in which my husband and I went to see our friends, Mark and Arlette Willis, in concert as they sang beautiful classics. Mark Willis recently celebrated his birthday and Arlette planned a wonderful surprise party for Mark. This was my first time meeting their sons. Their son, Chef Philip, catered the entire event, and their oldest son, Vaughn, played in the band and sang during the party. I had no idea Vaughn could sing and play the guitar, the piano, and the harmonica. Someone lost their cell phone during Mark's party and Vaughn instantly created a song about the lost cell phone until the owner came forth. When he started singing, everyone dropped what they were doing and began staring at the stage. I cannot describe the beauty of the words that were coming from his mouth. I'm a lover of "all things music" (good, clean music that has true meaning) and from that point on, he had my undivided attention. When he came over to my table, I told him that he needs to compete in The Voice when it comes to Arizona this year. I could go on and on about this young man's undeniable talent, and I am so upset that I forgot to bring my camera to the event. I'm sure we will see and hear more from this young man in the months to come. I wish I could have shared more of his talent with you in pictures.
I wanted an outfit that was playful, yet serious — comfortable, yet stylish. The color chosen by Arlette for her guests was black, so I wore a simple black outfit: a black double vent blazer and skinny pants. I love the high heel and the pointed toe on these shoes. I actually have these pumps in brown and black.
Shoes (Guess), python embossed handbag (Nine West), blazer and pants (J.Crew), sunglasses (Burberry), watch (Coach by Movado), silver necklace (gift from mom).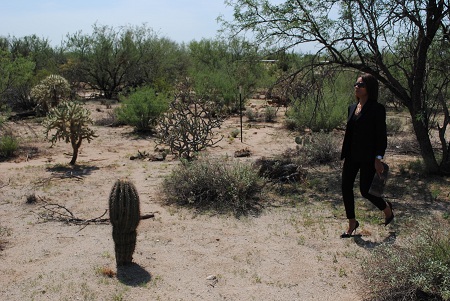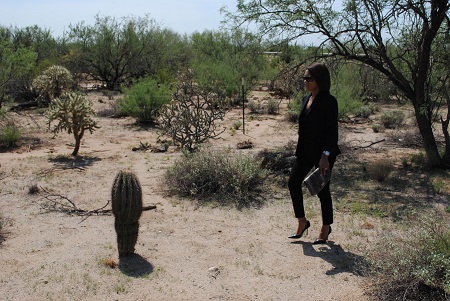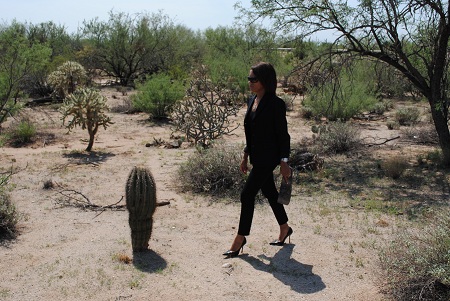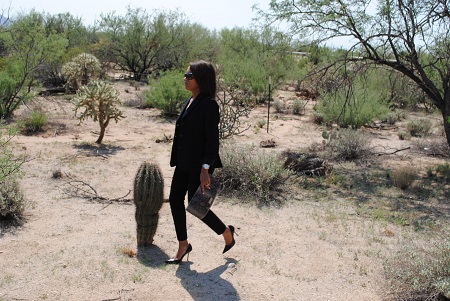 It is hot, even in the shade.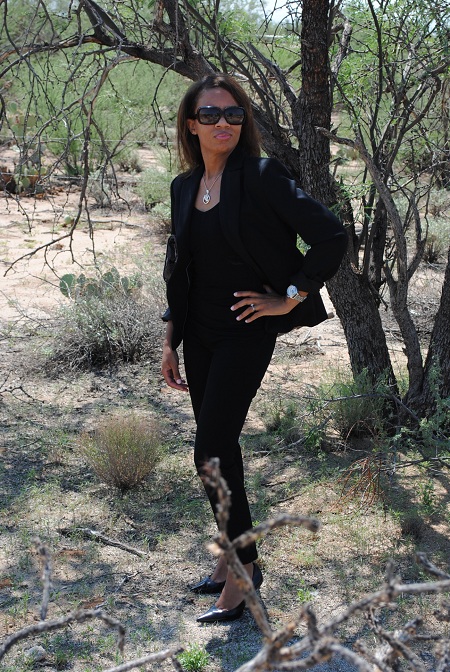 I always purchase blazers in different fits and sizes. I like some of my blazers to be fitted for more of a custom look, and I prefer some to be a bit big or slouchy like a "boyfriend blazer." I also love hacking jackets, which look great with jeans. This double vent blazer is the "boyfriend" style, so I I decided to cuff the sleeves on this jacket to make it more feminine.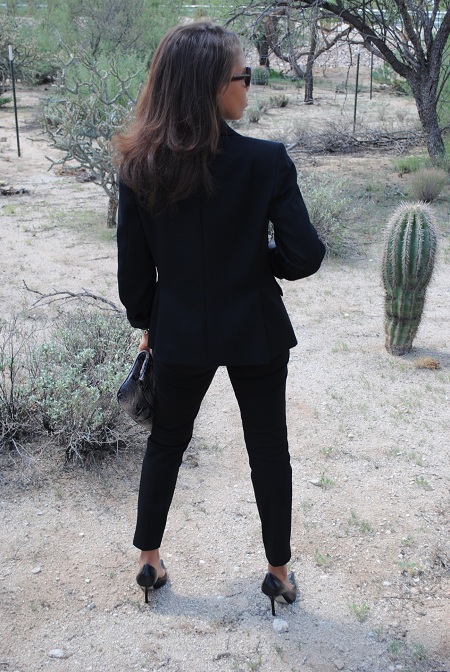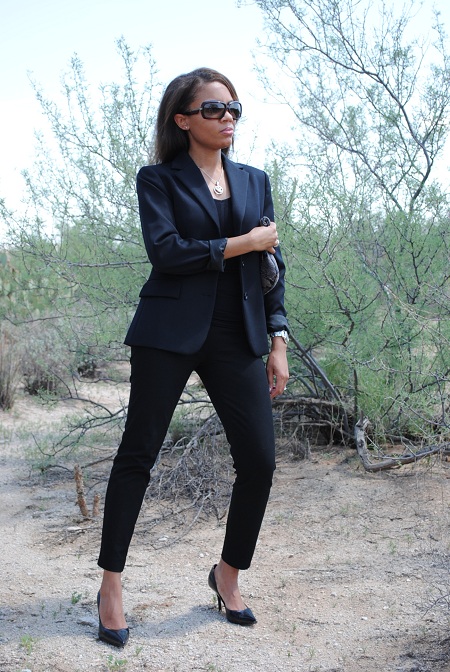 Seriously, it's time to go to the party!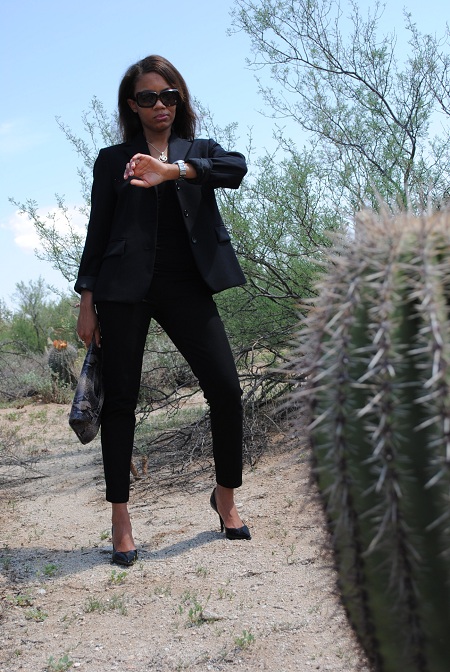 I think we're done here.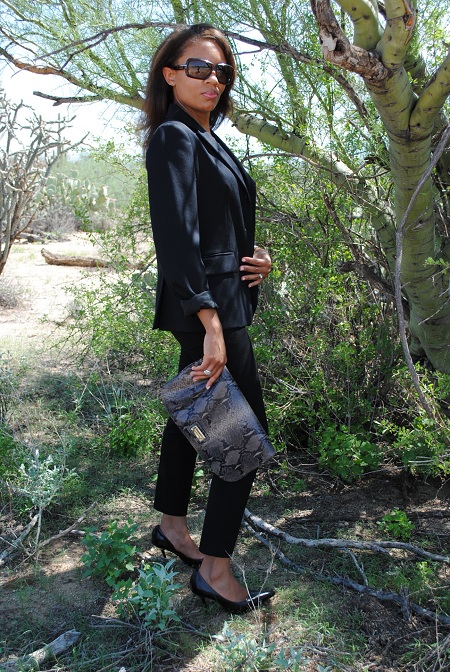 See you next week!