Seersucker fabric is light and cool. I have always loved these suits, which are traditionally light blue with a white stripe. However, I chose a yellow and white stripe, which is a bit different from what I am used to seeing. Summer is coming to an end, so I thought I would wear one of my favorites before I store it away for the fall and winter.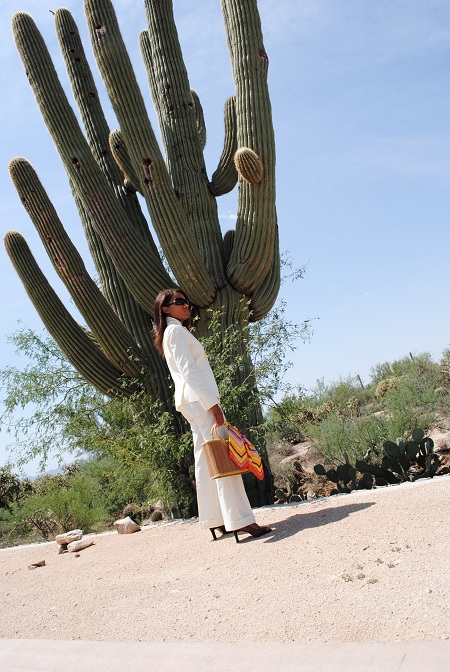 Although I am wearing a striped suit, I chose a silk scarf to add more color to the outfit. Don't be afraid to mix patterns and stripes. Just don't overdo it. Have you ever seen a man wearing a windowpane suit, polka dot tie, striped shirt and busy pocket square? Well, I have, and it is not a pretty sight. My personal rule is to wear no more than two (three is the absolute rare maximum) patterns in any outfit.
You might remember this jacket from "A Beautiful Sunset," which was a June blog post. I wore this jacket with flare jeans and wedges for dinner.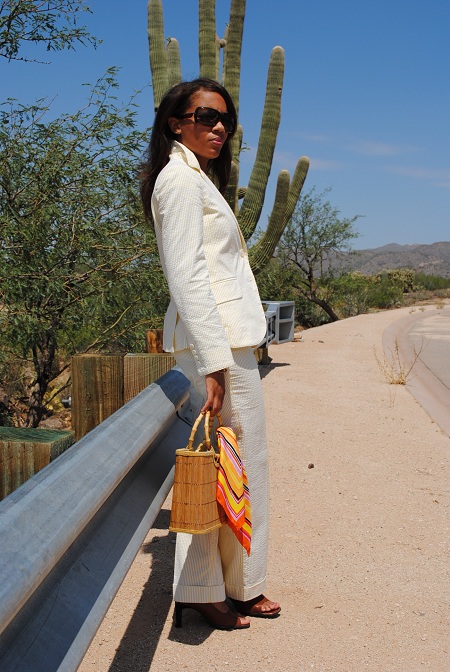 Suit (J.Crew), shoes (Anne Klein II), tee and silk scarf (Banana Republic), handbag (vintage), sunglasses (Burberry)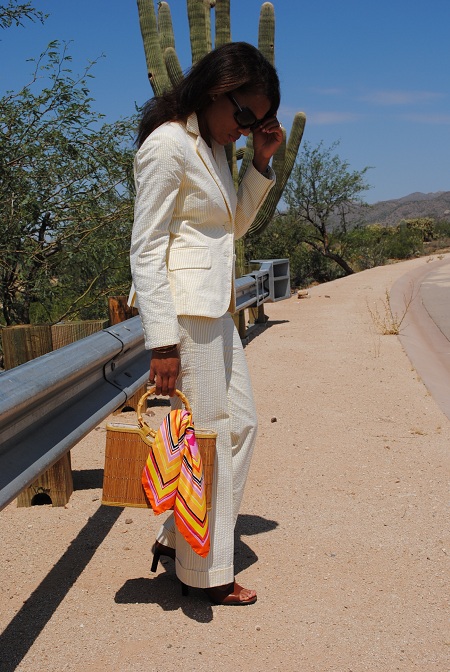 These are the old school Anne Klein heels that I am saying "Goodbye" to this fall.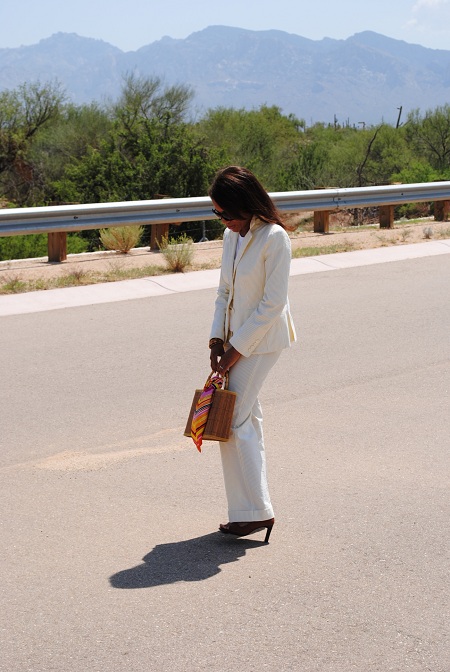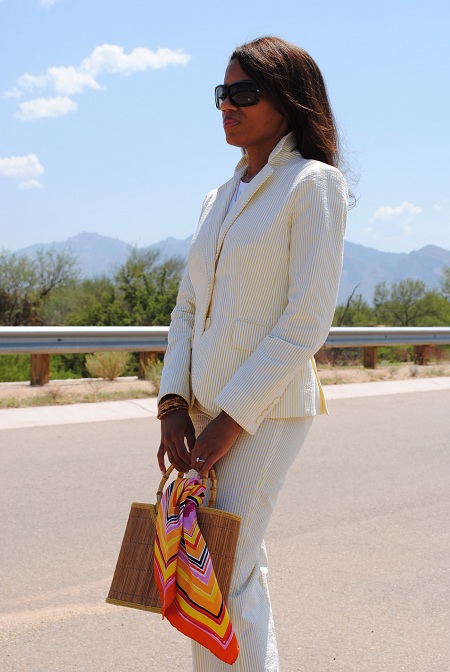 I love jackets with a little something extra, whether it's the functional buttons on the sleeves, the functional breast pocket or the double vents. This jacket has double vents, which are not often designed into women's suits.
Well, it's a beautiful day! I have to see what I can get into. Until next time…have a great week!