Home is truly where my heart is. I miss being away from my family, but I am so grateful that we have been able to see each other twice within the past three months. My parents were in Atlanta during Memorial Day weekend, so I visited them and other family members in Georgia at that time. However, last weekend I went to Ruleville, Mississippi, the town where I was born and raised. I really enjoyed my time at home where I hung out with my family and relaxed.
I don't know if you remember me stating in my last post that I prefer to wear dark colors in the hot, humid south. I packed several black crew neck and v-neck tees. This was "black t-shirt #2." The field pant that I am wearing is light cotton and linen, which is perfect for those hot summer afternoons. J.Crew is apparently having a huge clearance sale in stores and online. These pants were priced originally at $75.00. They are now $11.99 if you get an extra 40% off the sales price in stores.
Field pant (J.Crew), t-shirt (Banana Republic), handbag (BCBGMaxazria), shoes (Nine West), sunglasses (Burberry)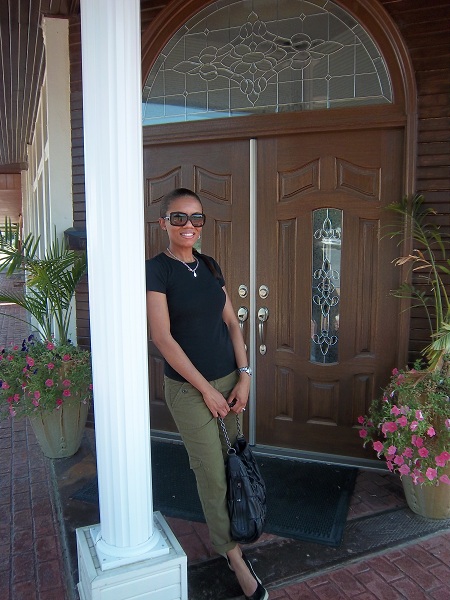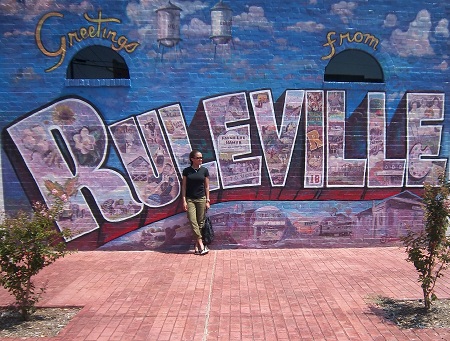 My mother and I visited the Fannie Lou Hamer Memorial Garden in Ruleville. Mrs. Fannie Lou Hamer was a civil rights activist who fought for the right of African-Americans to vote. She was a pioneer and a symbol of resiliency. She was steadfast and determined to win in the fight for equal rights. Her famous words, "I'm sick and tired of being sick and tired," resound around this nation. Although I did not have the privilege of meeting her, my mother and grandmother knew her well. They talked about her and how she was relentless in her quest for equality. When people ask me where I am from, I tell them that I am from the Mississippi Delta. I then ask if they have ever heard of Fannie Lou Hamer. There are some people who know nothing about her, but there are many who recount what they have read about her in books or have seen on television in documentaries. As I was sitting in the salon last week, I read an excerpt in Essence Magazine in which a woman referred to Mrs. Fannie Lou Hamer's strength. She was indeed a strong woman, and I am proud to know that she successfully fought for me to become a voting citizen as I am today. I exercise my right and will continue to do so, knowing what noble men and women before me had to endure.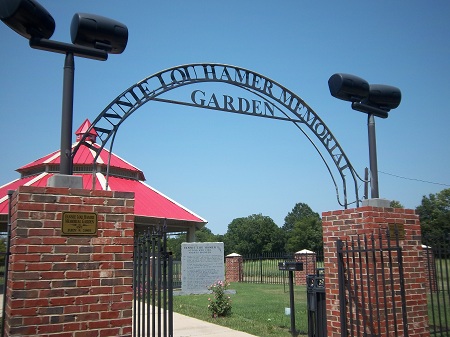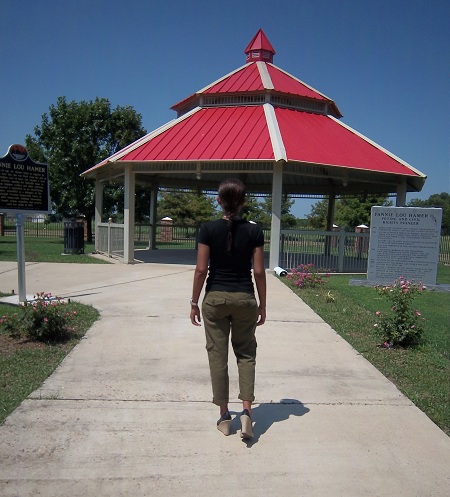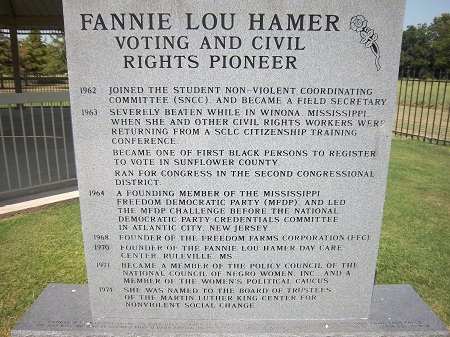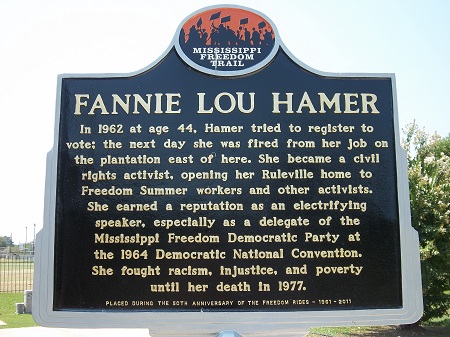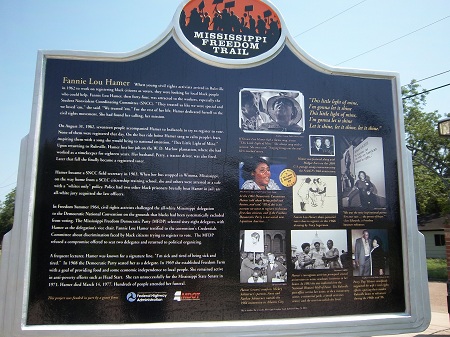 This memorial garden is a great tribute to a woman who has done so much for others in her community.
Last, but not least, those who know me know that I had to drive my sweetheart — my 1995 Chevy Camaro. When I got married last year, I gave my Camaro to my dad. It still looks great and drives like new. I drove her throughout college, during law school, and many years after I graduated from law school. I still remember the day my dad and I went to the dealer to look for a car. This Camaro was in the back row and I had to drive her. It was love at first sight, and the rest is history! She has traveled over 200,000 miles and is still going strong. I will always love my Camaro!
For those of you who are wondering, yes, I am in a field. There are butter beans, huge okra and an array of other fruits and vegetables in a large garden right in front of me. I have no idea what is growing in the massive field behind me.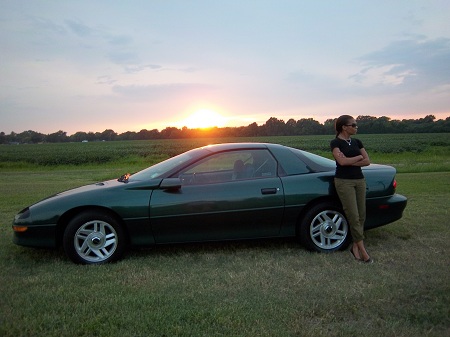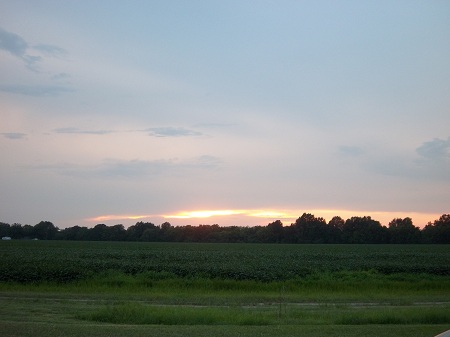 This Mississippi sunset makes me want to put on my red shoes and click my heels like Dorothy on the Wizard of Oz — "There's no place like home…there's no place like home." I miss the quietness of the country, but I can look forward to the next time I visit my family in Ruleville.
I'll see you guys on Friday for my next post. I hope you are having a great week!