I am one year younger and I am so thankful for the years God has given me. I stand on Psalm 91:16, "God will give me long life and show me His salvation." For my special day, I hung out with my husband. We watched Jumping the Broom, which was an awesome movie, and just lounged around the house. I love spending time with him and this was the greatest gift ever.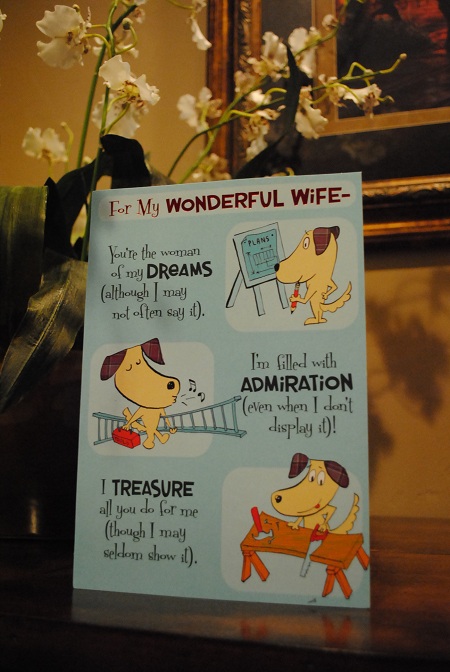 We went out for a quiet dinner at Vivace, a local Italian restaurant in St. Philip's Plaza on Campbell and River Road.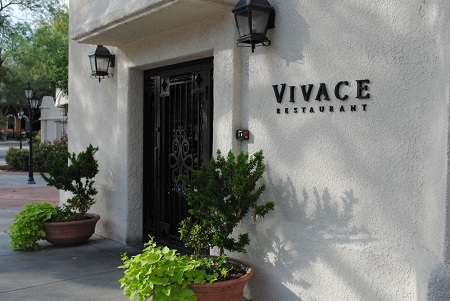 It rained most of the evening, but I wasn't going to let it rain on my parade. I chose a light blazer by Armani Exchange, linen skinny pants from BCBGMaxazria, a comfortable tee from Gap, shoes by Guess and clutch by ALDO. The ensemble was light and perfect for the warm weather. I love these pants! They actually have slit back pockets, pleats in the front and cuffs at the hem.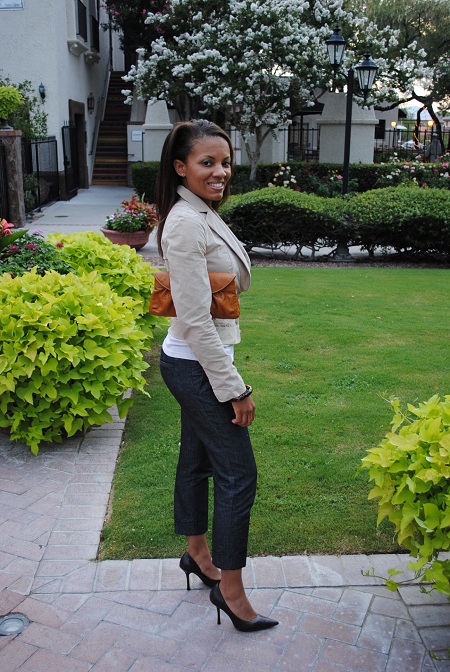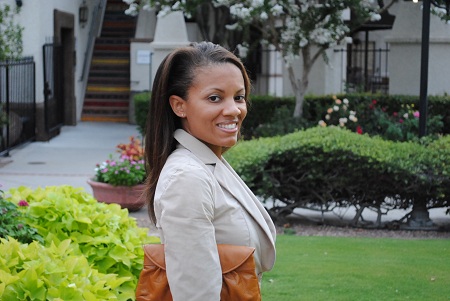 There is a fountain in the courtyard at St. Philip's Plaza. I'm drawn to beautiful water features, so I had to go over and check this one out.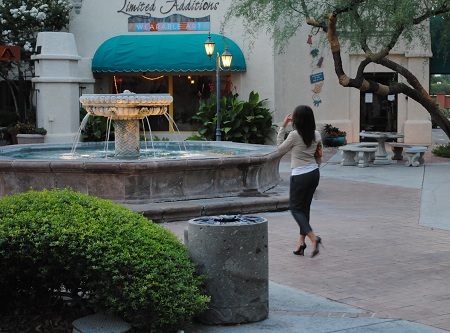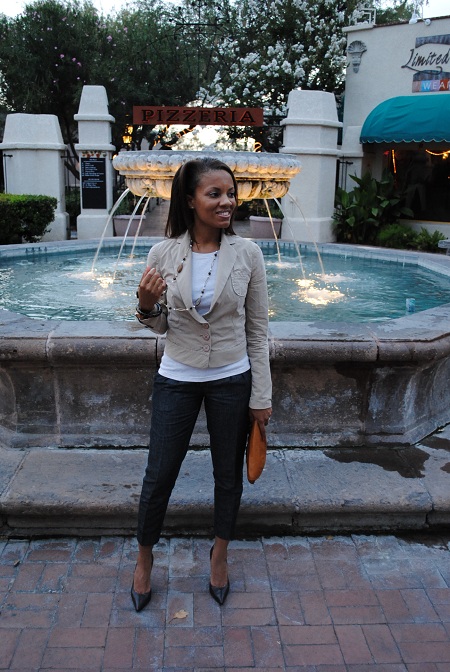 The restaurant was "perfetto" (perfect in Italian). I ordered the crab stuffed chicken breast and vegetable rice. The chicken breast was overflowing with crab and topped with a cream sauce. I enjoyed every bite. My husband ordered the seafood lasagnette, which was filled with seafood and spinach and topped with a tomato basil broth. Before my meal, I chose a walnut and pear salad wedge. The salad consisted of organic butter lettuce with gorgonzola crumbles and vinaigrette. The walnuts appeared to be glazed as they were sweet and scrumptious. The pear and vinigarette added just the right hint of flavor to the salad. How do you say "delicious, splendid and fabulous" in Italian?
Delizioso!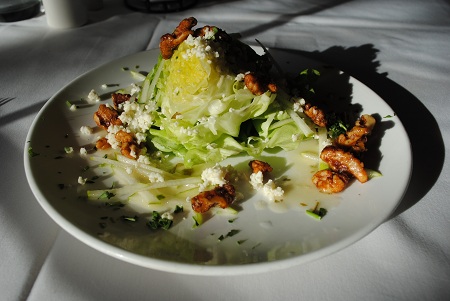 Splendido!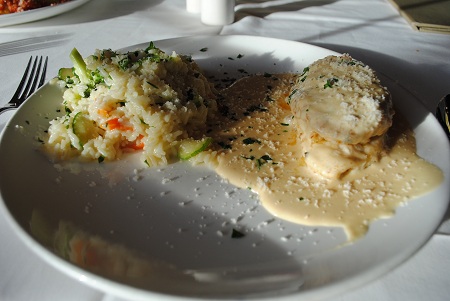 Favoloso!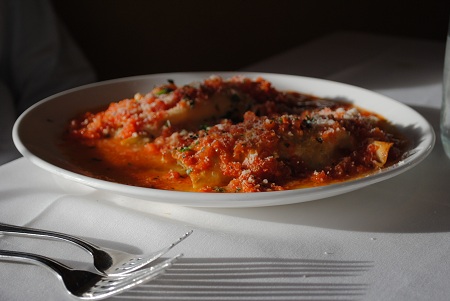 Before we left, our server walked out with a birthday treat — tiramisu and fruit. I began eating it before I blew out the candle. It was one of the best I had ever eaten. It had pieces of white chocolate infused, and I ate every little piece. Thank you Vivace for a great birthday dinner!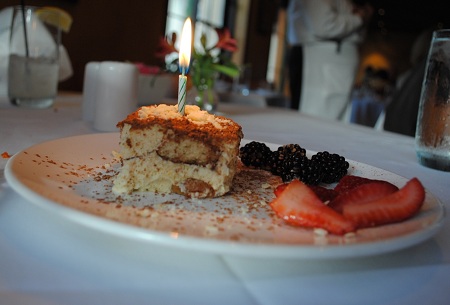 I must say I was well pleased with my meal, the ambience, and the great service. I will be visiting Vivace again. They also have a pizzeria in the same plaza, which is now on my list of restaurants to visit.
After leaving the restaurant, we met a delightful couple from New York. They were standing in the courtyard near the restaurant and were going to the pizzeria for dinner. We talked for a long time about Arizona and the wonderful places in this city. Good people are also a plus for Arizona. We have met so many interesting people who have welcomed us and made us really feel at home.
While in the courtyard, we saw a sweet little hummingbird in a nearby flower bed. The little bird stole the show.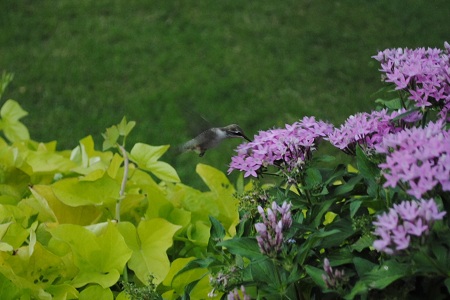 How precious is this? I love hummingbirds.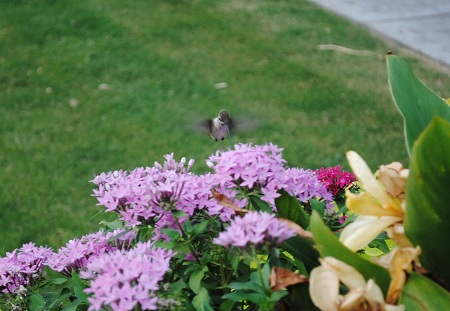 I had a wonderful birthday with my best friend! There were just so many things that made this day extra special.
Until next time, have a great weekend and I will see you next week!