One of my favorite restaurants has closed. They had the best lamb chops ever and now I have to find somewhere else to get great lamb chops. Well, I didn't have to look far. I went to My Big Fat Greek Restaurant on a rainy evening after my husband stated he wanted to try it. I am not into Greek food, but I decided to give this restaurant a try.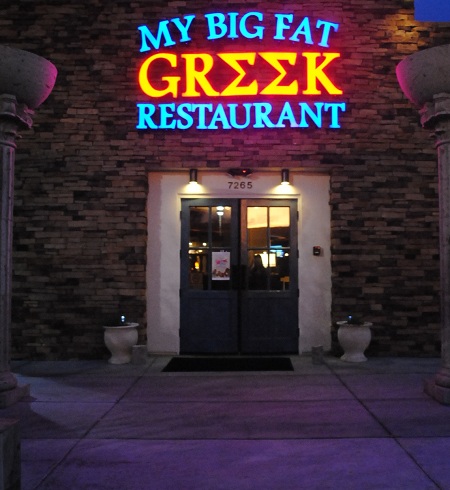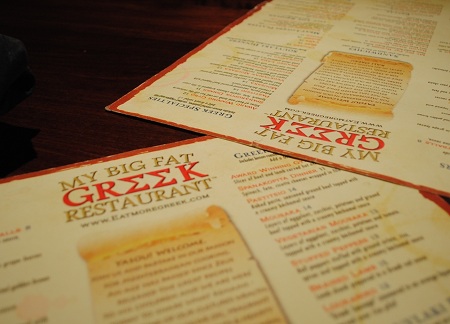 We started with fire roasted hummus. The hummus was good, but the pita bread was even better!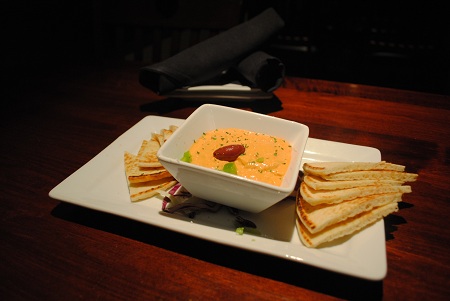 The Greek salad was so delicious, and the olives were so flavorful that my husband asked for an extra side of the olives.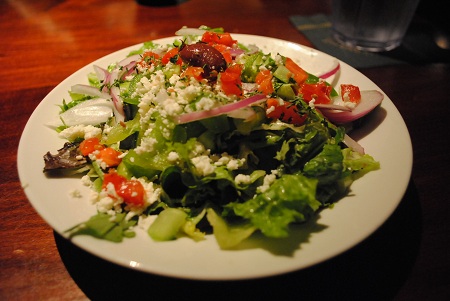 The lamb chops arrived, and I was not disappointed. The lamb was served with pita bread, mixed veggies, rice and buttery potatoes. This was an awesome meal. I'm not a fan of a lot of butter, so I didn't eat all of my potatoes. For those who know me well, my stomach has been referred to as a bottomless pit. However, I must say I was full halfway between the meal. I think this place is a keeper and I must keep it on my list.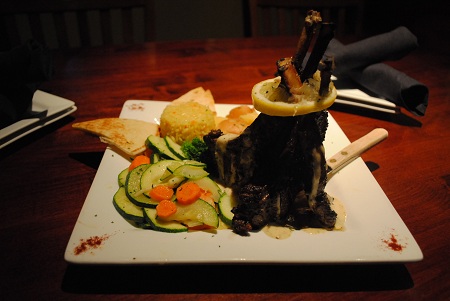 I like mosaic decor. I have several mosaic pieces in my home, so the mosaic pieces caught my eye. Mosaic mirrors and blue pendant lights adorned some of the booths in the restaurant.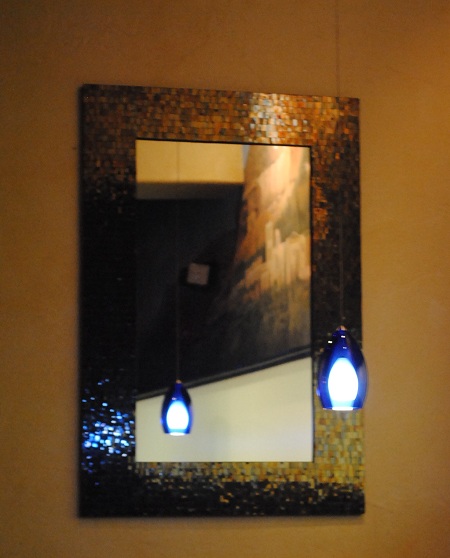 The restaurant has a great patio, but we could not eat outside because of the rain.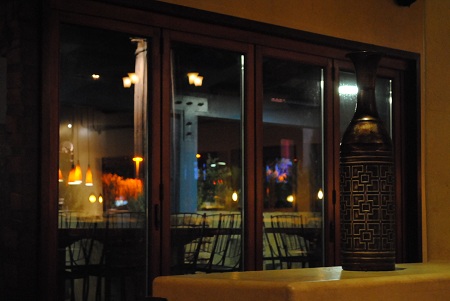 The patio features a fireplace, a water feature and is pretty spacious. I love the feel of this little restaurant and I have to go back again. I might have to learn how to cook a few Greek dishes myself. I am actually debating baking some cupcakes (which has nothing to do with Greek food), although I have never baked a day in my life. We'll see how I feel this weekend about the cupcakes. Until next time…eat well and have a great week!