There's one thing I can't get used to in the desert — being away from good Southern cooking. My husband and I were craving something good and spicy, so we went to a friend's house and my hubby learned how to cook a Louisiana favorite. My husband's friend, Wayne, is from New Orleans and he is a great cook. So, we knew we had to call him for assistance. It's good to be able to visit friends, eat a good dish, and have a great time.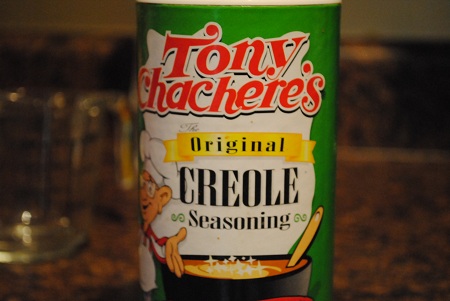 We can become best friends if you have Tony's in your pantry (and you know how to use it), and what is a Louisiana dish without cayenne pepper?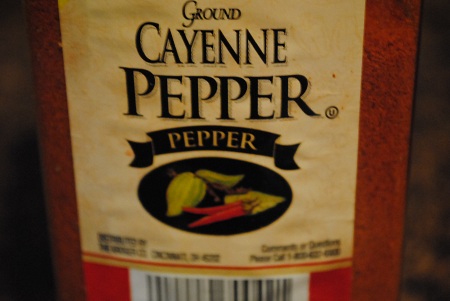 We don't have blue crabs where we live, but no matter what, you must always cook good Southern meals with real crab meat. We also put in lots of shrimp, which I forgot to photograph. I'm not a fan of gizzards, but I had no complaints.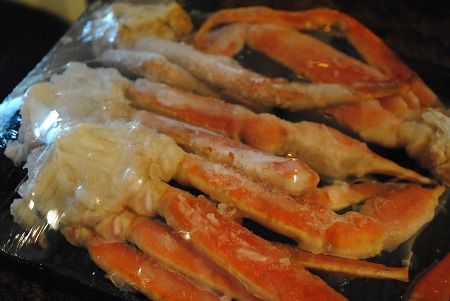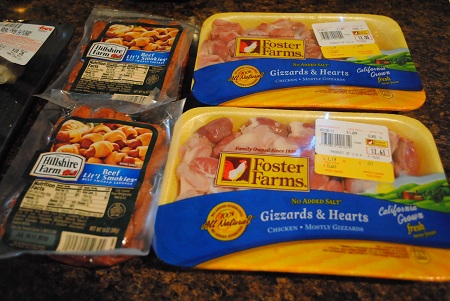 Small servings are a "no no," so you have to pull out the huge pot to serve family and friends. Put on some good New Orleans Rebirth music and let the fun begin! By now, if you're from the South, you know what is about to transpire. Gumbo is about to make some people really happy! Make that roux, put in the spices, and get ready for some good eating! You can add okra, tomatoes and other ingredients to make it your own. This was my hubby's first time making the dish, and he did a great job.
Yes indeed!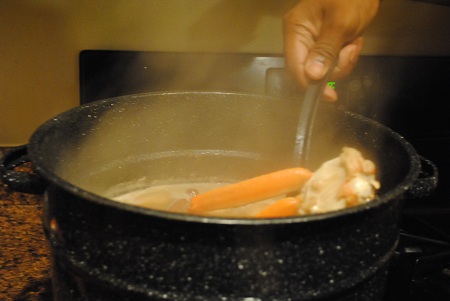 I was too embarassed to post pictures of my bowl. I had two large servings and felt like I was in heaven. My servings were covered in cayenne pepper and gumbo file'. The crab was insanely good, the shrimp were cooked just right, the cayenne added a bit of a "kick", and the rest is tastebud history. This is my husband's "poor" bowl of gumbo, which was very, very, very modest compared to my bowls.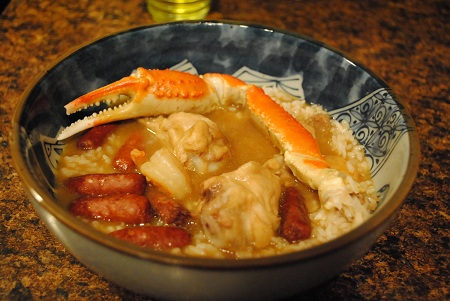 You can't forget the gumbo file'. Zatarain's please.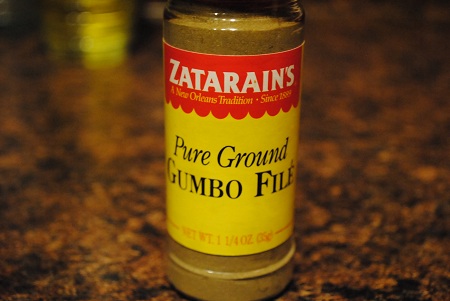 I'm a Southern girl, so I need desert (peach pie with nutmeg and cinnamon and Blue Bell vanilla ice-cream). Blue Bell is the best!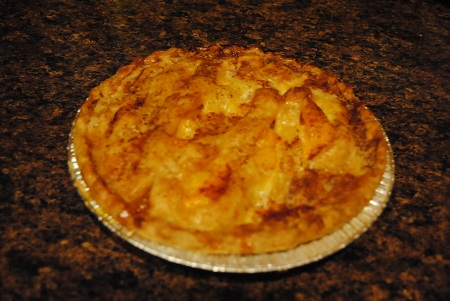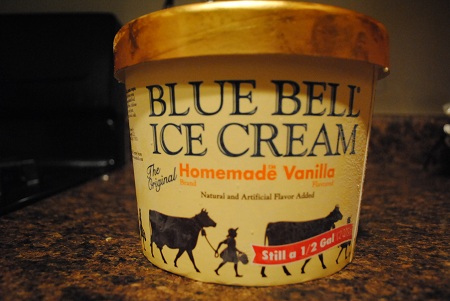 Until next time, "Laissez les bons temps rouler," and GOOOOOOOOO SAINTS! (You know I just couldn't resist.)