Audrey Hepburn once said, "I believe in pink." I, too, believe in pink. That's why I purchased this fun scarf from Harold's several years ago. It has cute, colorful pictures of shoes allover and the colors are still rich as if I purchased it yesterday. This gathered leather Madison Sophia from Coach is one of my favorite handbags. My wonderful husband purchased it for me for Christmas. I love details, and the gathered leather on this bag makes it a must-have. Although this color is no longer available at Coach, you can purchase black, bone or parchment in the gathered leather Madison Sophia. What's a great bag without a cute scarf to add a pop of color? I own numerous scarves, which are a great addition to any handbag.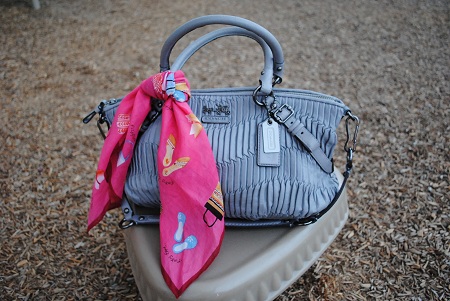 Most designers (Hermes, Louis Vuitton, Coach, etc.) carry ponytail scarves and regular scarves, which can be tied around your ponytail, tied onto your handbag or worn as a headband.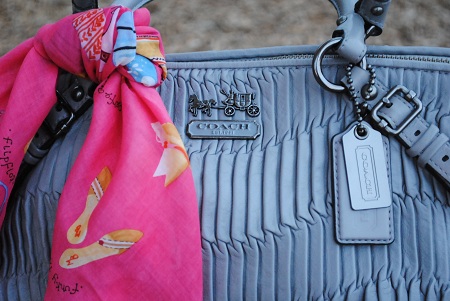 I believe in pink even on rainy days. That's why I wear this fun, pink jacket from JCrew on those days when the sky is gray and the rain is falling. I love the hip, pink color, the belted waist, the slits on the sleeves and the ruffle collar.
Jacket (JCrew), shorts (Club Monaco), ring (H&M), necklace (Arden B.), scarf (Harold's), handbag (Coach).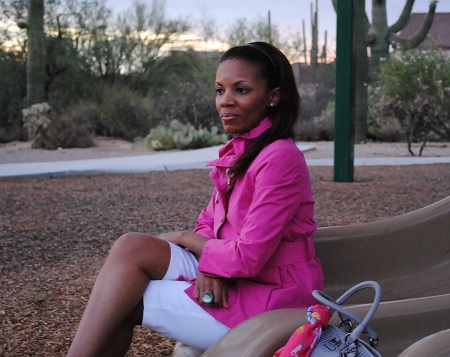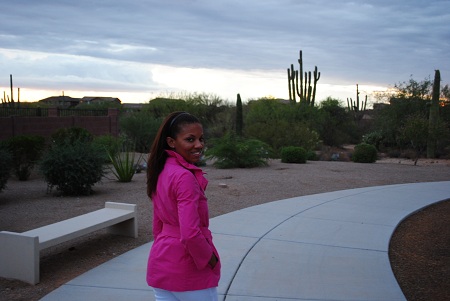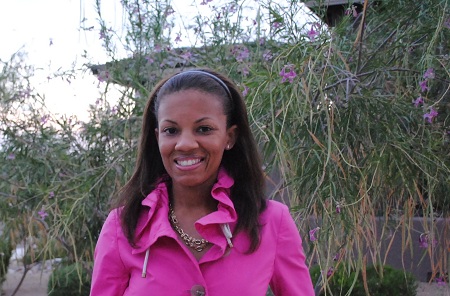 The slits on the sleeves are a great added detail.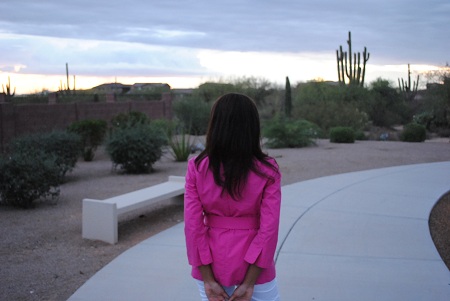 I also love the slit pockets on the side. This jacket is great for downpours because the fabric is actually water-repellent and very lightweight.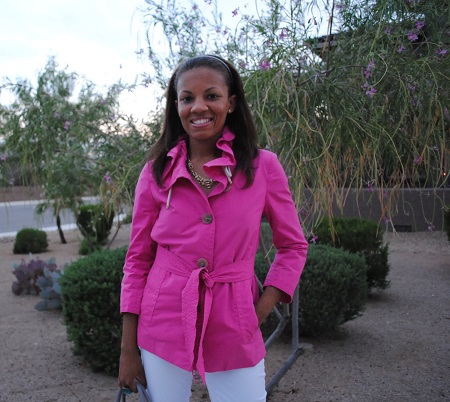 This jacket pairs well with jeans, slacks, shorts or a frilly skirt and adds a little happiness to any gloomy day. By the way, I hope you are having a wonderful week, and I'll see you later this week for "casual Friday."