The past week in L.A. has been awesome. I was hosted by Terranea (www.terranea.com), L.A.'s Oceanfront Resort, for my wonderful spa treatment. I love beautiful places and the Terranea Resort was no disappointment. Terranea boasts unobstructed views overlooking the Pacific Ocean and Catalina Island. I could have stayed here forever. Of course I did not attempt to take pictures in the spa — we need our privacy, but I took lots of photos to give you a peek at the views from this beautiful property. Terranea is located in beautiful Rancho Palos Verdes. Beautiful homes with multi-million dollar views line the coastline of this city. I think I need an oceanfront property for the summer…hmmm.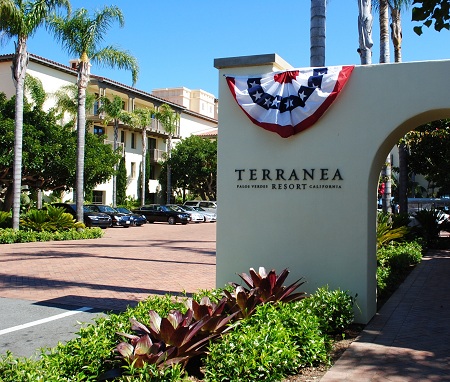 Once you enter the property, park valet and the rest of your day is worry-free.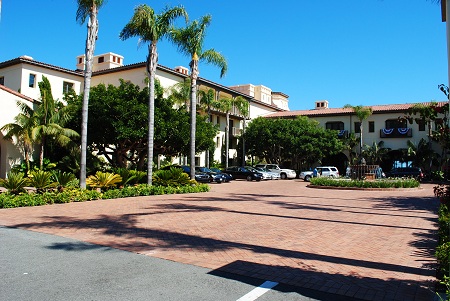 When you step into the main building and walk onto the property, you can see breathtaking views of the Pacific Ocean. On a clear day, you can also see the Catalina Island. Many of the guests on the site have seen whales in the distance. When my husband and I stayed in St. Thomas for a week, these were the views we woke up to every morning, but a view like this in Los Angeles County is unbelievable. Terranea got "three thumbs" up for these views.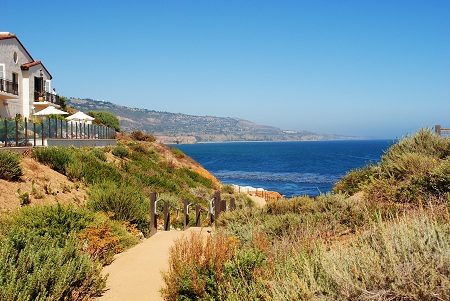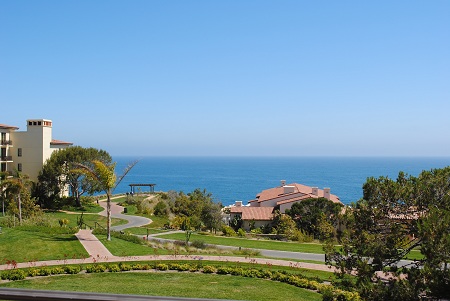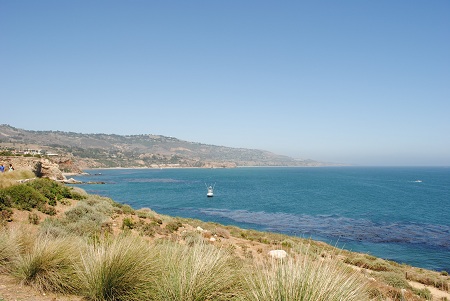 The spa was especially exhilarating. Amber was my massage therapist. She gave me the best massage ever! I usually only get massages at the Ritz-Carlton or at Aveda spas, but Amber won me over. I had a slight headache when I went in for my massage, but it was gone by the end of my session. I immediately went into the lounge, sat in a comfortable chair, and read a few pages of a book on the life of Chanel. She was a very interesting woman.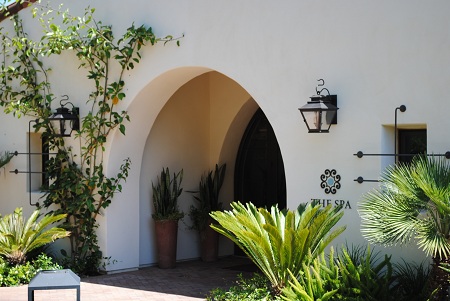 After my massage, I sat near the shoreline and took in the views. I thought about Romans 1:20, "For since the creation of the world, God's invisible qualities–his eternal power and divine nature–have been clearly seen, being understood from what has been made, so that men are without excuse." One look at the beauty in nature and you know there has got to be a great God!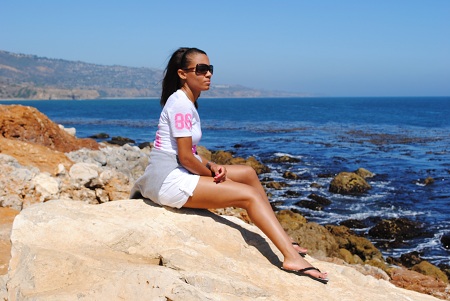 Note to self: Leave your cell phone in your room!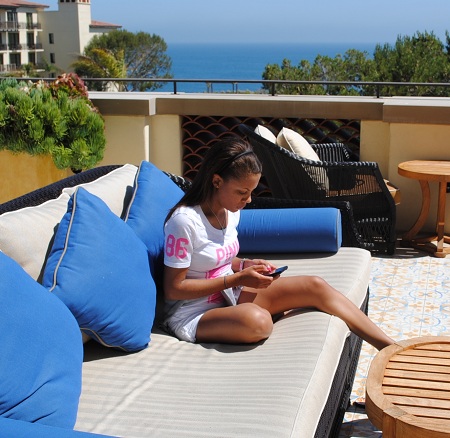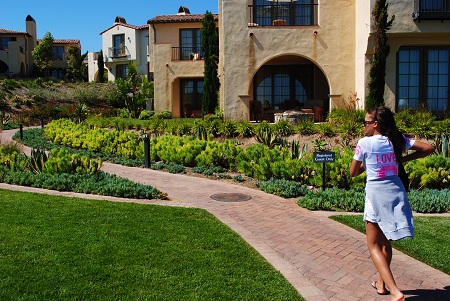 I wish this could have lasted forever.
What is a trip to California without Pinkberry? If you've never heard of it, you have to try it. We went to Pinkberry in El Segundo, and the staff was especially friendly.

I had the original and watermelon swirl — fantastic. I added pink M&M's and chocolate chips and savored every moment.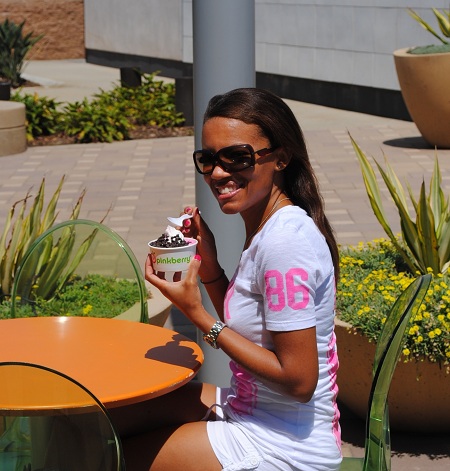 We also stopped by Scotty's, a fun little cafe on Manhattan Beach. I had the turkey burger wrap and fries, which was delicious! One of the reasons I love L.A. is because everyone is so casual and friendly. People walked right in from the beach and ordered.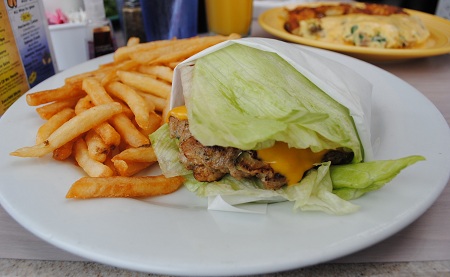 Anyone who knows me knows that I love cupcakes. I get excited when I see a cupcake boutique because I have got to go in and try one.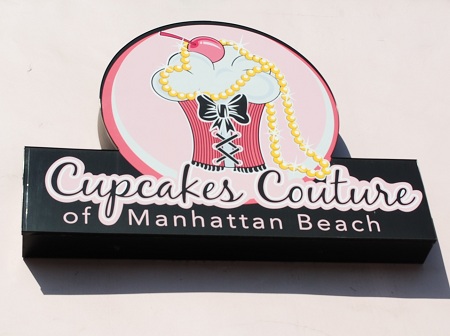 Cupcakes Couture of Manhattan Beach was wonderful! I had the vanilla mint chocolate chip, which was vanilla bean cake with semi-sweet homemade chocolate chips and a vanilla mint filling. The frosting was creamy vanilla mint with chocolate crunch pieces on top and a mint cookie. My cupcake was so pretty and heavenly. They also had a cupcake called "Glitz and Glamour," which was even prettier. I think I have to try that one when I go back.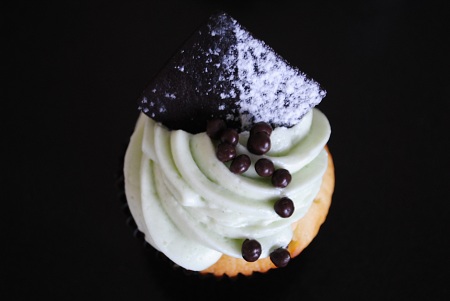 The chocolate chips in the vanilla bean cake melted in my mouth. There was also a creamy center when I took my last bite, which was a light mint and vanilla cream. This has got to be sinful. If eating this cupcake is wrong, I don't wanna' be right.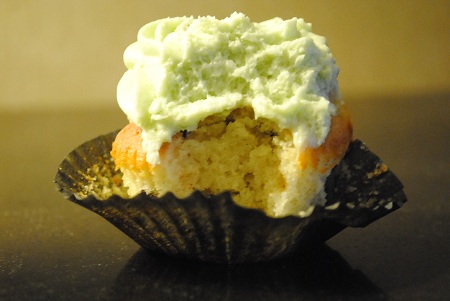 All good things must come to an end. Unfortunately, that also applies to my cupcake.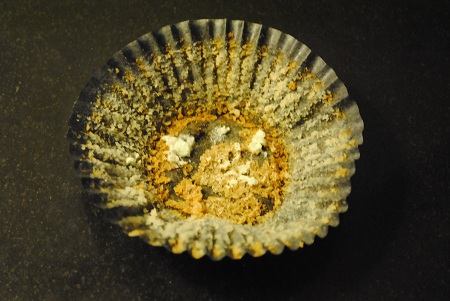 We also travelled to Beverly Hills during our stay. I wanted to stop at Sprinkles, which is also one of the top cupcake boutiques in Beverly Hills, but I think I'll save that for my next trip.
Well, we travelled allover L.A. — literally. We did not waste one minute of our time. Our days were nonstop and time passed so quickly. Time really does fly when you're having fun. When we arrived home from L.A., we napped for about 4 hours. Whew! I know I've said it a million times before, but "I LOVE L.A.!"