My husband and I love to get away at least every 3-4 months. This month, we flew to Los Angeles and had a blast. Great eating and great times were nonstop during this trip. I think it is always important to take time to spend with the ones you love. My mom loves to sing a song to me called, "I Hope You Dance." I've learned to take time to smell the flowers and take it easy. I haven't always been that way, but after I got married, my husband helped me to slow down a bit. You only have one life, so enjoy it.
The posts this week aren't going to cover a lot of fashion. I will bring you along to some of the wonderful places I visited and tell you about my trip. Come with me to L.A. and enjoy the food and the scenery.
First, I want to introduce you to a sweet little pup named NOLA. I met her in L.A. and fell in love with her. NOLA turns over on her back and waits for you to rub her belly. When you rub her belly, she opens her mouth and laughs. I have never seen anything like it! I wanted to pack her in my bag and bring her home with me. Her little head on my lap and whining when she wanted to be held were so precious. I miss her already.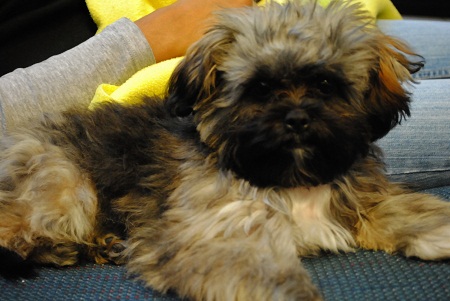 This is a picture of NOLA curled up and sleeping on my lap. She is such a darling.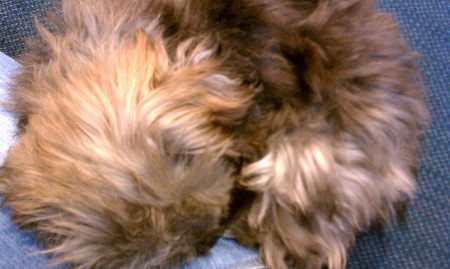 I also fell in love with the beach at sunset. The weather was cool, so I had to wear jeans and a sweater instead of a swimsuit. This is one of the oldest pairs of jeans I own. I purchased them at the flagship Armani Exchange in Manhattan in 2003 or 2004. I can't believe I can still wear them. I usually throw these on with a pair of Chuck Taylor's and a baby tee, but for the beach, I had to cuff them up and throw on some flip flops.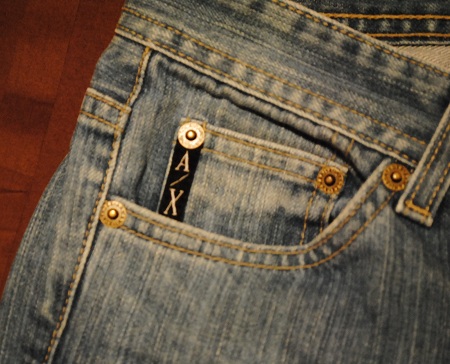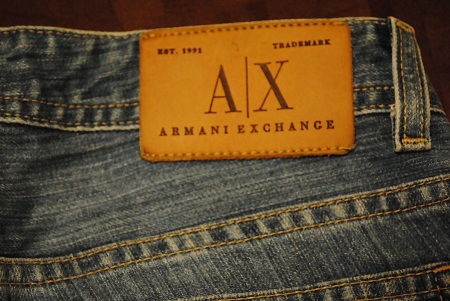 I love the loose fit, the button fly and the light wash.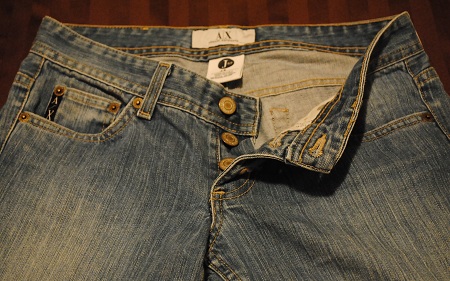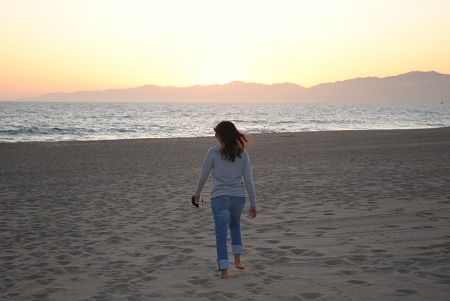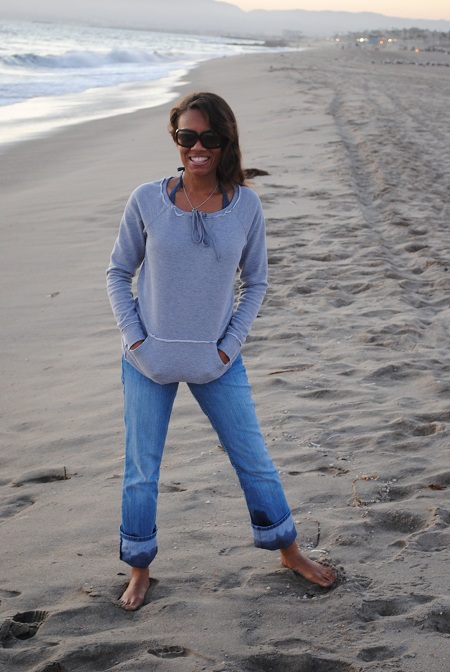 I love the sand in my toes and to listen to the waves crashing. I closed my eyes for a while and just took in the sounds around me.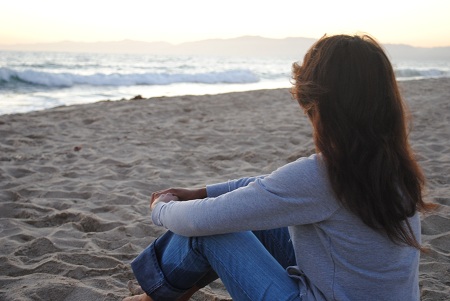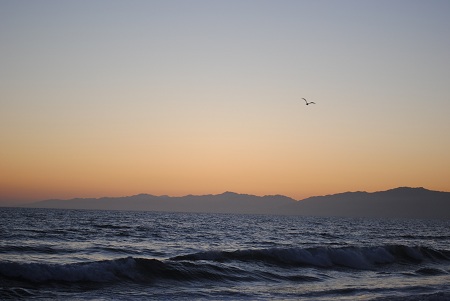 After the sun hid behind the mountains, we walked down Manhattan Beach Boulevard and got a table at Mucho, Manhattan Beach's premier Mexican restaurant. Most people appeared to leave the beach and head over to the restaurant. They even have a a "bikini menu." I love the atmosphere and the great food.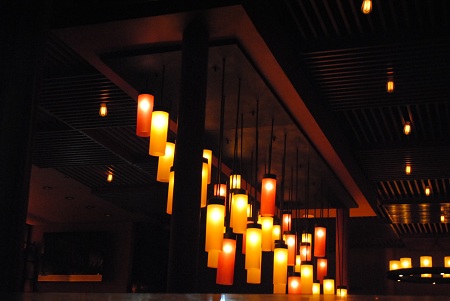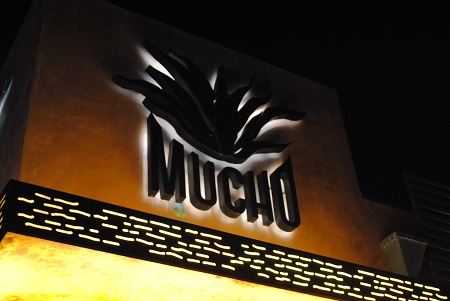 I slept well after our meal and couldn't wait for my spa treatment the next day. Stay tuned for Loving Los Angeles, Part II, and I hope you had a great holiday weekend. Have a Happy Tuesday!