There is something about Fridays. You start anticipating sleeping in on Saturday, going to church on Sunday morning and taking a long nap Sunday afternoon. Friday also means "casual" day at work for most people across the globe. Isn't it great to go to work in a pair of jeans and just relax? Well, this is one of my casual Friday outfits from my days in the legal profession.
My outfit started like this. (7 For All Mankind Jeans, Coach scarf, JCrew blazer, Lacoste shirt, Ferragamo shoes)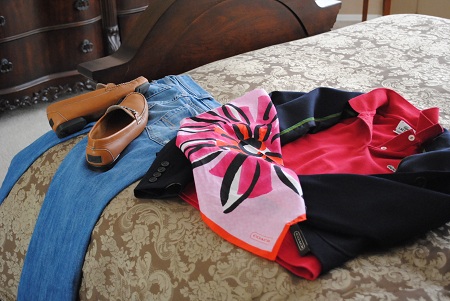 I decided I didn't want to wear the light denim 7 For All Mankind jeans and I didn't want to incorporate the scarf into the outfit, so I ended up with the following outfit instead. (Paper, Denim and Cloth Jeans, JCrew blazer, RayBan sunglasses, Lacoste shirt and Ferragamo shoes). Since it's casual Friday, I decided to be lazy today. I'm even slouching in my seat. Hey…it's Friday.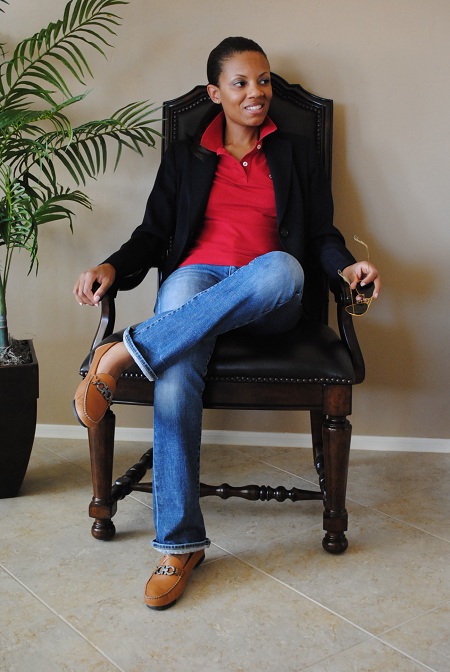 Ferragamo, Ferragamo wherefore art thou, Ferragamo? I saw these shoes in Dallas several years ago at Saks Fifth Avenue. When I got back home, I kept thinking about the shoes, so I called the store and ordered them. People really don't understand the importance of taking care of your shoes. You don't have to go out and purchase new shoes, just treat the ones you have well. Keep them clean and polished. If possible, treat them with an anti-moisture spray so that rain drops or dirt don't stain your shoes, and protect the heels by getting a heel protector from your local shoe shop.
Whenever I purchase designer shoes, I always, always, always put a heel protector on the heel. The heel is one of the first places where your shoes begin to show wear and tear. I also take leather shoes to the local shoe shop and have them sprayed with a protectant to prevent water spots or dirt from accumulating on the shoes. All of my loafers and lace ups are worn with socks or "footie" socks, which cannot be seen when you wear your loafers. Your shoes last longer because the footies or socks absorb any moisture. Moisture and leather are not best friends.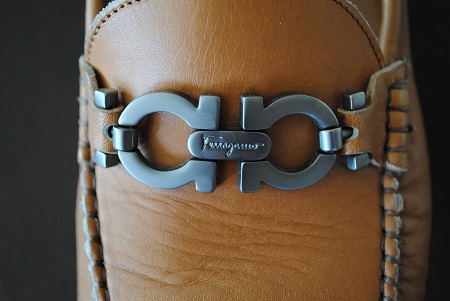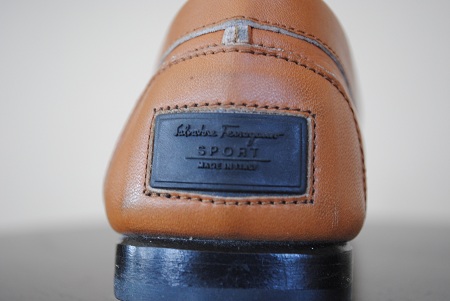 I like wearing blazers. There's just something about jeans and a blazer. I love blazers from JCrew because some of them have functional button holes on the sleeves, which is a feature I love. I always close the buttons. So, other than on the picture below featuring the blazer, I don't choose to show off my button holes.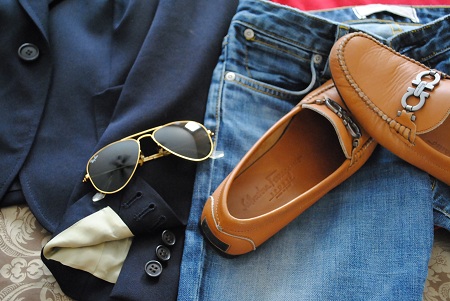 Who brought the RayBan's back? These are old school aviators that I purchased in high school. I'll never tell my age, but for those who know me, you know that was a long time ago! I have never lost a pair of sunglasses. Sunglasses and watches are fun to me, and I keep them forever. When I wore these in college, a guy told me that I should never wear "cop" shades. Where is he now? He's probably at ILORI trying to buy a pair. RayBans are classic and always in style. Take it from me — buy what you love and don't let anyone tell you when or how to wear it. I wore these aviators and my large frame Ralph Lauren sunglasses when they were not popular. Need I say more?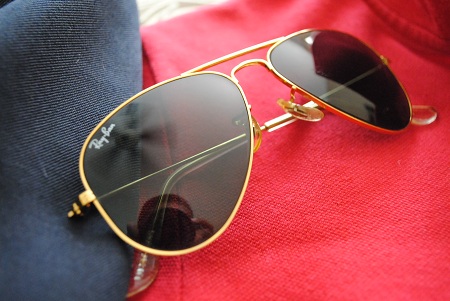 I love a great polo shirt. I have a pink one that is exactly like this one, and they are so comfortable. I just pop the collar and keep it moving.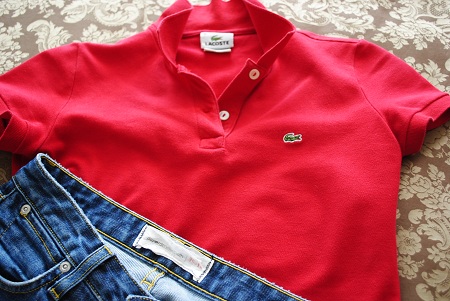 I hope you are having a great day and that you enjoy your weekend. Sleep in on Saturday, hang out with your family, eat some good food, and thank God for every moment you have! Until next time — "do you" and be your fashionable self!