Most women want to preserve their wedding dress to pass down to their daughter or just as a keepsake. However, I believe my daughter will probably want to wear her own wedding dress, so I decided to "trash" my dress. I don't know if you have ever heard of this concept, but it has been around for a few years and many brides are choosing to do this after their wedding. Sand, dirt, mud, water or any types of stains are the bride's enemy on her wedding day. In a "trash the dress" session, the bride welcomes these elements. The dirtier, the better. I chose not to take a plunge in a lake or set my dress on fire (yes, fire). Instead, I chose to go on a hiking trail where dirt, grass stains, tree limbs, and shrubbery became my friends. The session took a lot of work because I had to climb up on a huge rock in heels, I had to sit in the grass, which made me itch, and I had to continuously remove tree branches from my dress. Needless to say, my dress was "trashed" after the photo shoot. Here are some photos by John Michael Cooper of www.altf.com. You absolutely have to check out his website for more phenomenal shots. I am very impressed by his work. He is referred to as the father of the "trash the dress" phenomenon and rightfully so. He's original, edgy, daring and beyond talented! Mr. Cooper, Mr. Cooper, why art thou so Super Duper?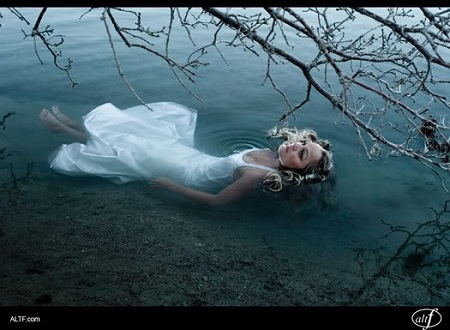 Ladies, please don't try this at home. I don't know how Cooper incorporated the fire into this shot, but it was pure genius. For some eerie reason, this is my favorite shot.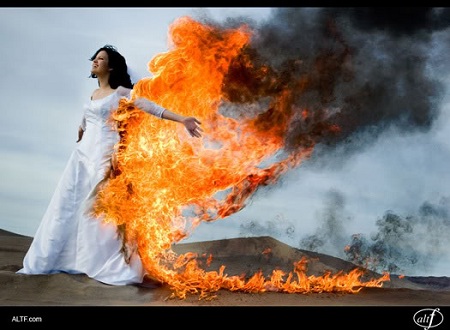 Men, don't get any ideas.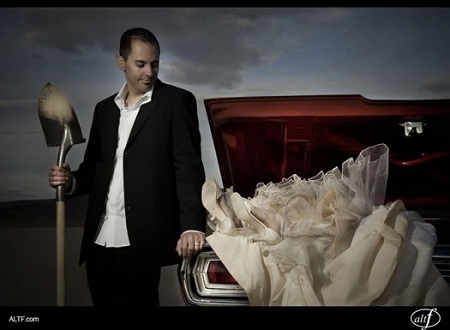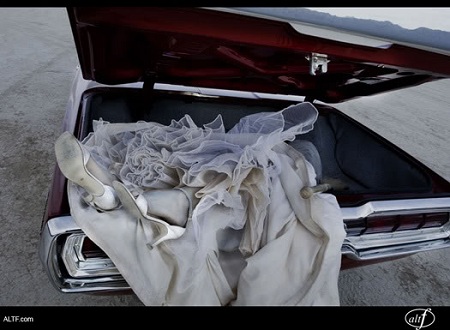 For brides-to-be, this might be something you want to incorporate into your wedding photography.
As noted in my wedding post, "I Do," you might recall that I am not a woman of tradition. I did not do formal bridal shots in a studio. That's just not my personal style. I welcomed the "trash the dress" shots when Justine Miller, my photographer, told me about them (www.justinemillerphotography.com). I did not take photographs in sand, mud, fire, or water, but the photo session was a lot of work and worth every ant bite.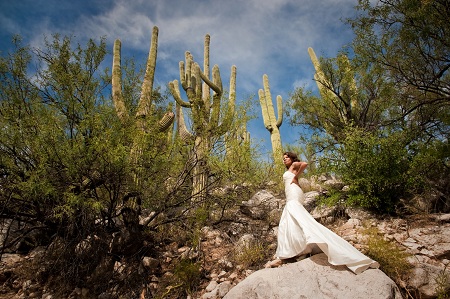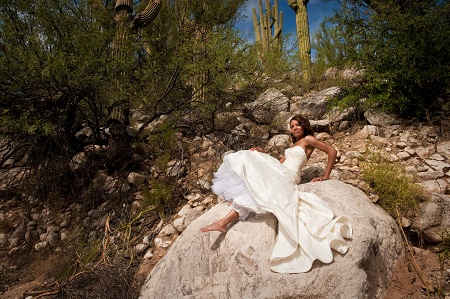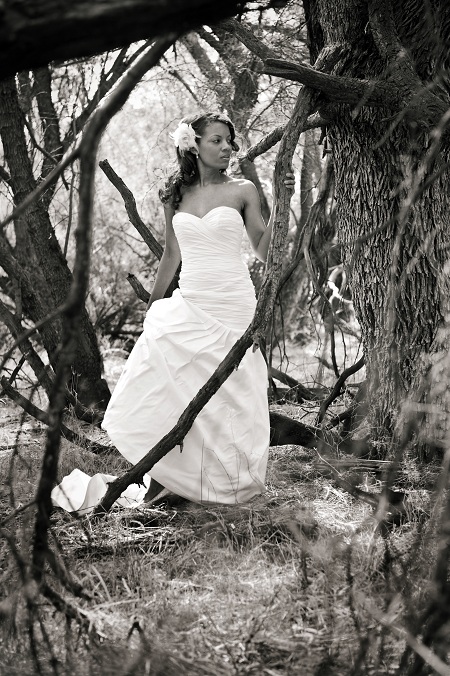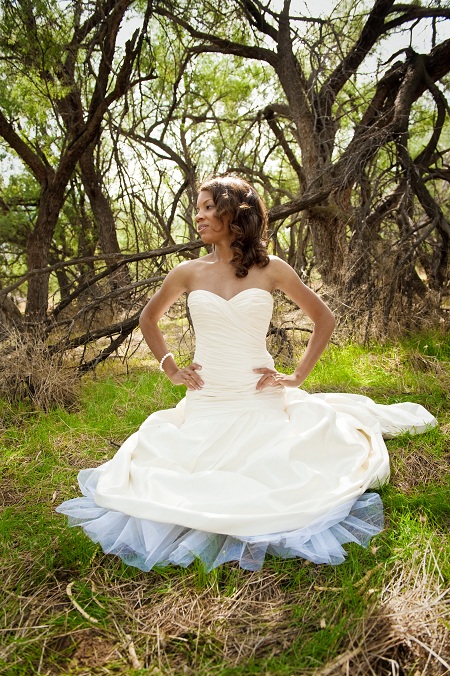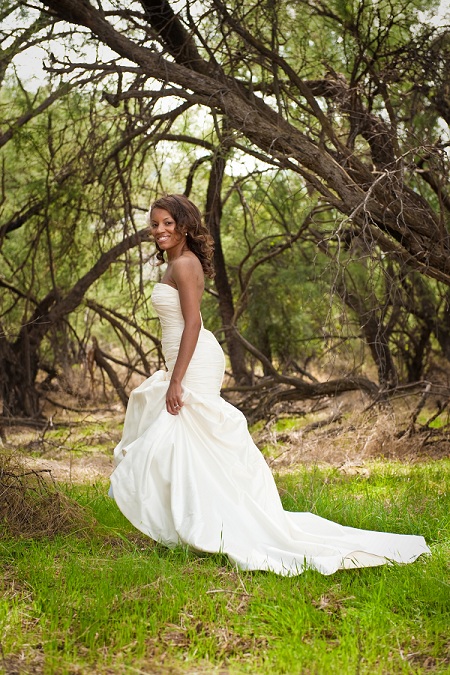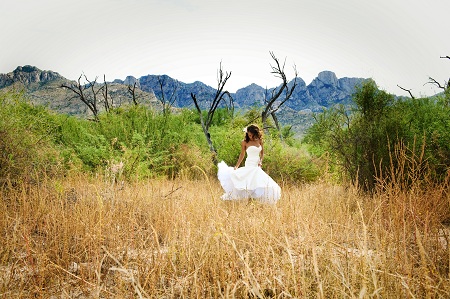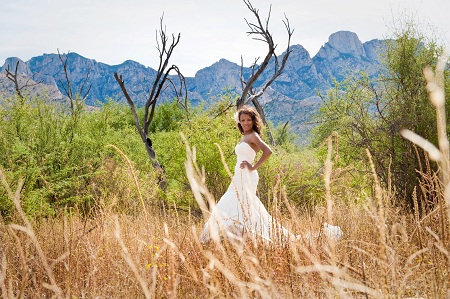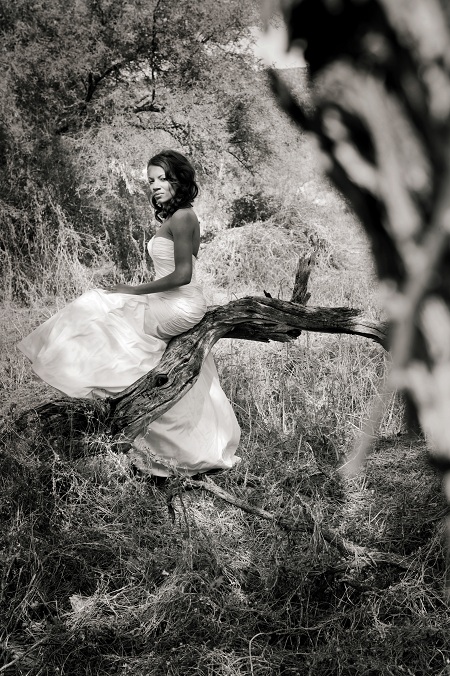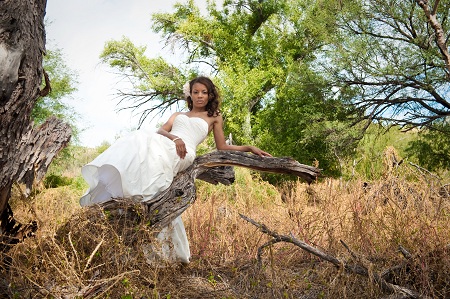 How do you preserve your stunning wedding day or trash the dress photography? I chose a leather customized photo album for both my wedding and trash the dress sessions. You don't have to worry about pictures falling out of the book because there are no sleeves to hold the pictures, and the pictures are literally embedded onto the page like a magazine.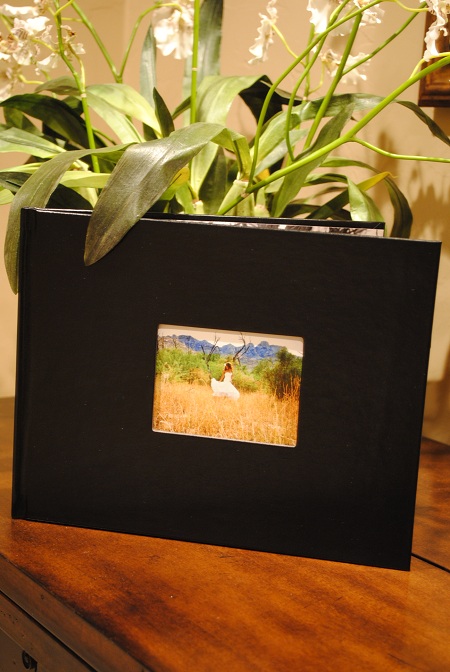 I was recently informed of the concept of digital scrapbooking. One of my dear friends used a couple of my wedding pictures to display an example of the digital scrapbooks that her company customizes. The digital scrapbook is more detailed and is a great idea to preserve your photographs.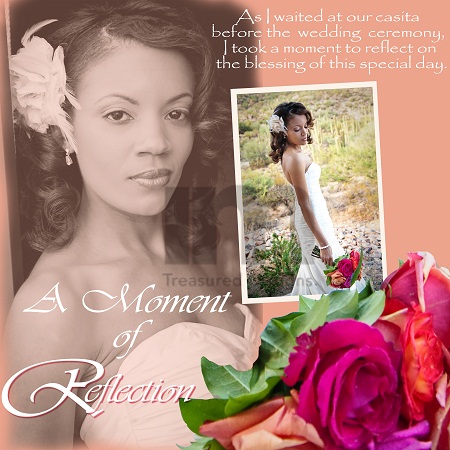 If you are interested in digital scrapbooking, contact Kiley Green at imdesignskp@gmail.com.
Have a great day! Stay tuned for my next post! Leave a comment and let me know your thoughts. I'd love to hear from you.