Back to "The Challenge." After digging through my closet, I found a linen one-button suit I had not worn since last summer. A white suit is like a crisp, white shirt — everyone should own one. I bought this suit several years ago in Manhattan at Banana Republic. Years ago, it was very difficult to walk into a store and find petite sizes, especially suits. If you were petite, you had to go through the grueling process of ordering online and praying the size you ordered would fit. When your suit finally arrived, you still had to find the nearest tailor to have the pants hemmed. I get frustrated just thinking about it.
I love New York because there is a petite section in most of the stores. Many designers are now offering petite suits in stores, which makes it more convenient for petite women.
First, let's take a look at my sunglasses. I purchased these Ralph Lauren sunglasses over 11 years ago!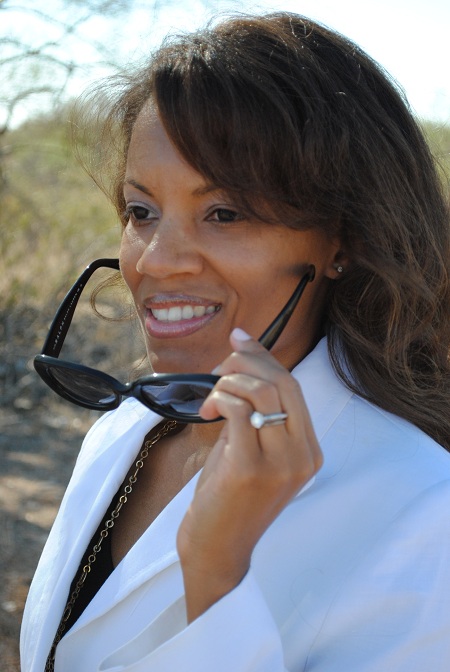 Because of The Challenge, I have noticed that I can go into my closet and find clothes, shoes, sunglasses, scarves, and lots of other fun pieces that I have not worn in years. These pieces are just as fashionable now as they were years ago. When everyone else was wearing small-frame sunglasses 11 years ago, I was wearing the large frames, which were not in style at that time. If you love something that is not in style, continue loving it. Be your fashionable self, because you never know — you might set the trend for next season's fashions. As a matter of fact, I think I might start wearing these again.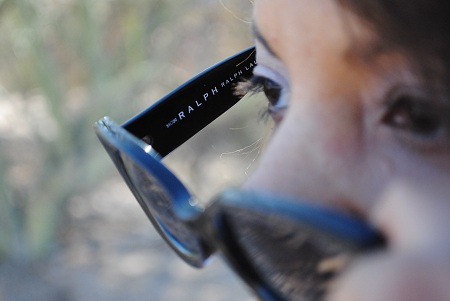 Suit (Banana Republic), camisole (BCBGMaxazria), purse (BCBGirls), necklace (Arden B), bracelet (vintage), sunglasses (Ralph Lauren), shoes (Alfani).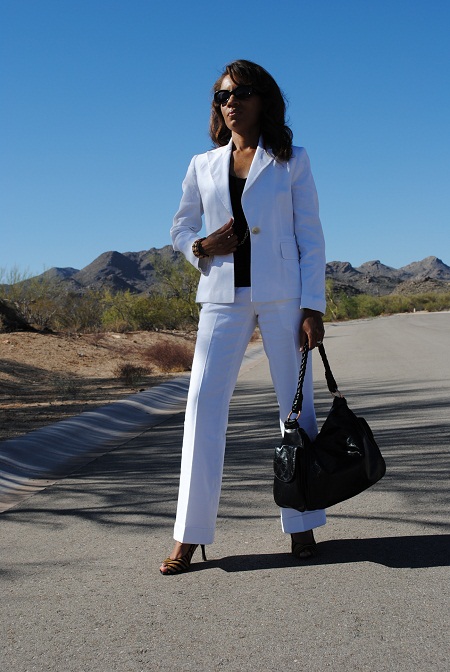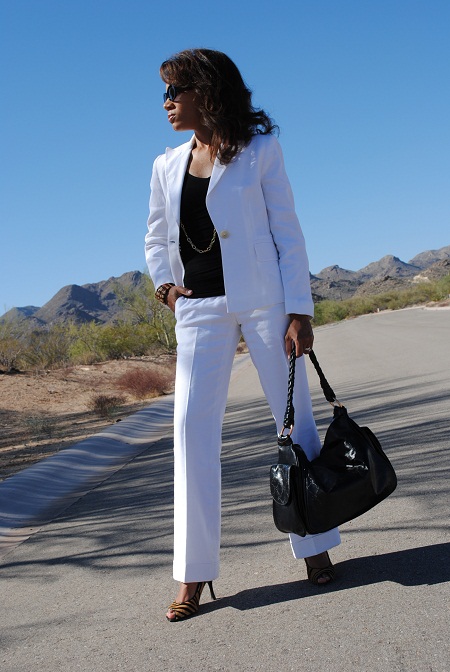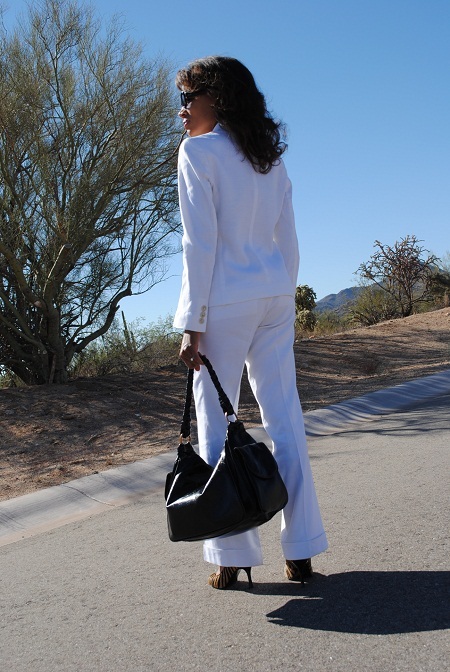 I love the print of these shoes, which were purchased at Macy's 4 years ago. This purse is also 4 years old, and it still looks great because I store it in the purse bag that was given to me at the BCBG boutique where I purchased the bag. The secret to making your bag look like new is to keep it in the cloth or silk storage bag that came with the handbag. I store all of my handbags at the top of my closet and away from my shoes and other things that can get thrown near or onto my purses. Great purses are like good friends, so I treat them well.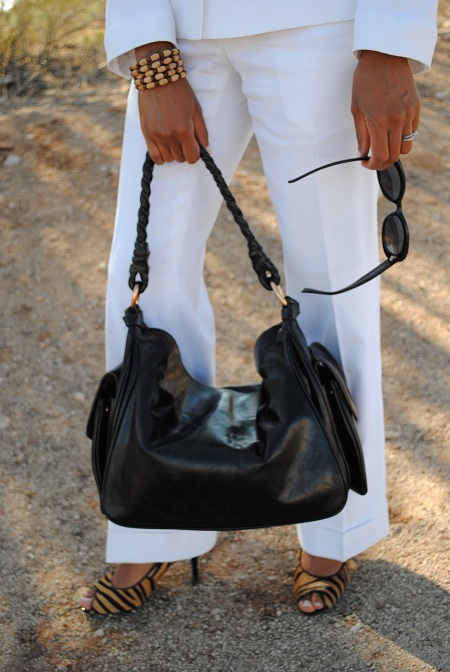 Hmmm…now I've got to find a fun event so I can wear my suit. Well, I'm off to save the world one thread at a time!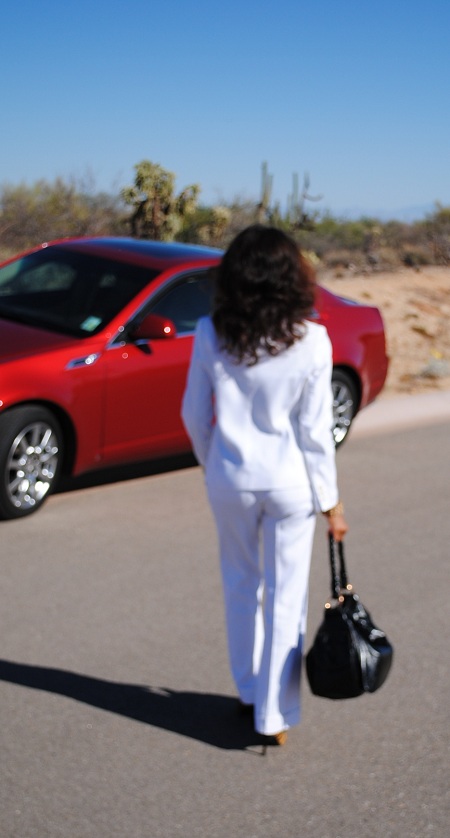 Don't forget to make the most of what you've got in your closet. Have a Happy Tuesday and tune in to my next post on Thursday!