If you had been there, you would have pulled the one you love close and reminisced about the day you met. If you had been there, you would have felt relaxed, fine and on cloud nine…if only you had been there. I'm talking about jazz in the park at LaEncantada. The awesome husband and wife duo, Mark and Arlette Willis, brought the house down with oldies such as Route 66, Somewhere Over the Rainbow, Summertime, and many more classics. Feet were tapping and people were singing along during the entire show. The band was awesome! I "tweeted" about it, I commented on Facebook about it, and I attempted to sing about it. I didn't sound quite like Arlette Willis, but hey, a girl can dream.
One thing was for sure — I had to be comfy for my jazz set. This flower headband from JCrew is my favorite. JCrew, JCrew, I so love you!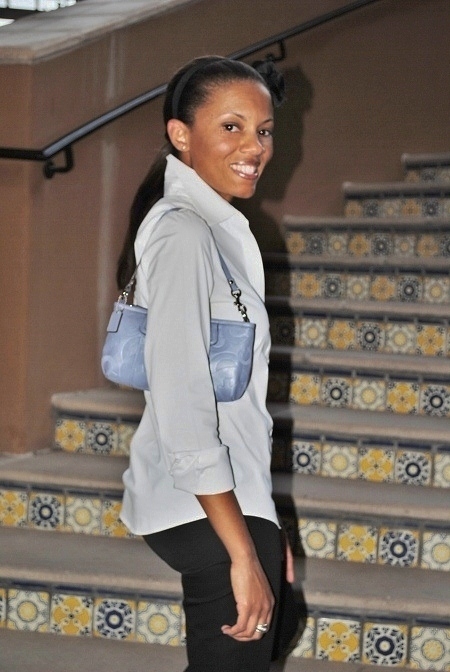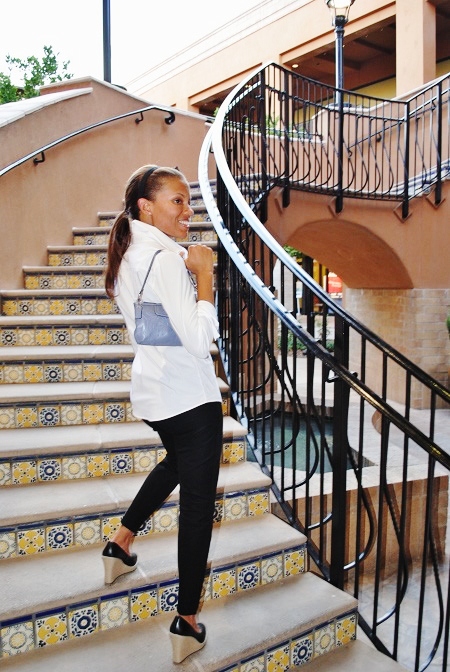 Shirt (Banana Republic), minnie skinny pants and flower headband (JCrew), shoes (Nine West), wristlet and boyfriend watch (Coach).
I absolutely love these shoes, which I purchased during the spring of 2007. The wedge heel is actually fine straw, which makes them a great addition for summer. The wristlet is also great because it converts from a wristlet to a shoulder bag.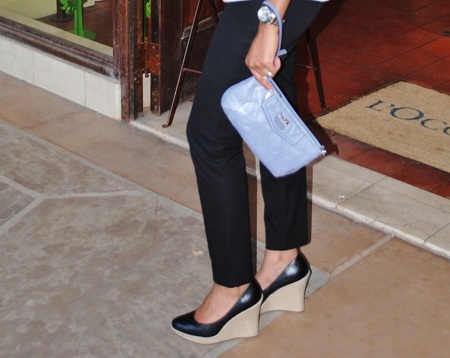 Arlette's rendition of Somewhere Over the Rainbow brought tears to my eyes. Her voice was heavenly.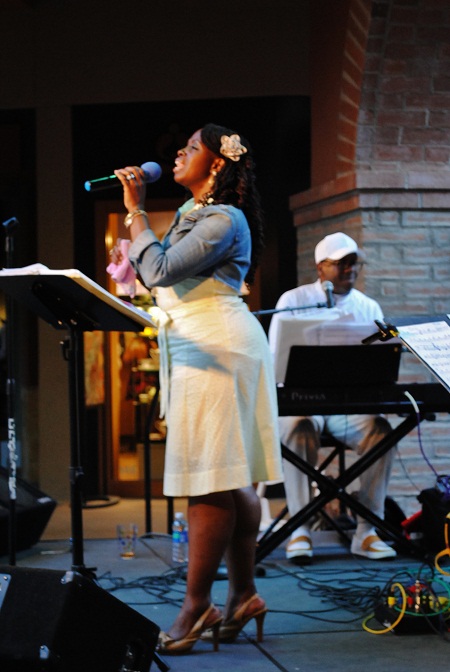 What can't this man do? He plays the piano, sings phenomenally, and plays the harmonica! His show-stopping harmonica skills received a standing ovation from many in the crowd.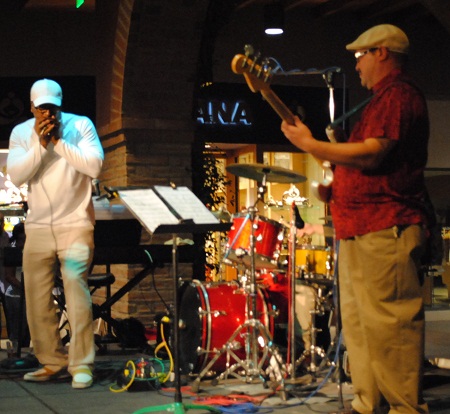 After the concert, I grabbed some gelato. What is a stop at LaEncantada without gelato from Frost? I am addicted! This was a great way to end the night. I got three different flavors — chocolate with hazelnut, coconut, and mint-chocolate chip. Umm, umm good.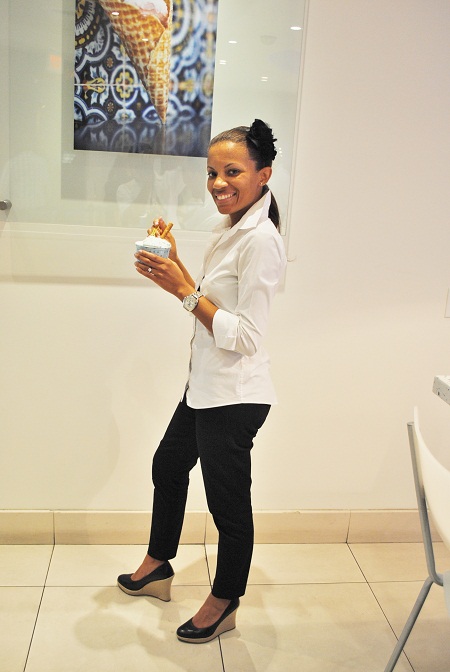 I did not want the night to end, but I'll be okay. I had some of the best gelato ever, and I know some really cool people who can make beautiful music. Have a Happy Thursday!