Even though I have recently given some wonderful bags away to family, friends, and Goodwill, there are a few bags with which I will never part. Sometimes, I think a girl just outgrows some of her bags, but I don't know if I could ever outgrow my Louis. Either you love the monogram canvas or you hate it, and I am a lover of all things Louis. I don't buy "trendy" purses. I have always loved classics, which is why I purchased one of my Louis Vuitton bags from the Looping Collection. Please note the Looping Collection is no longer in Louis Vuitton Boutiques.
I love the size, the honey color of the shoulder strap, and the durable construction of the bag. I must say we have been through some rough times together — break ups, make ups, betrayals, forgiveness, joy, and pain.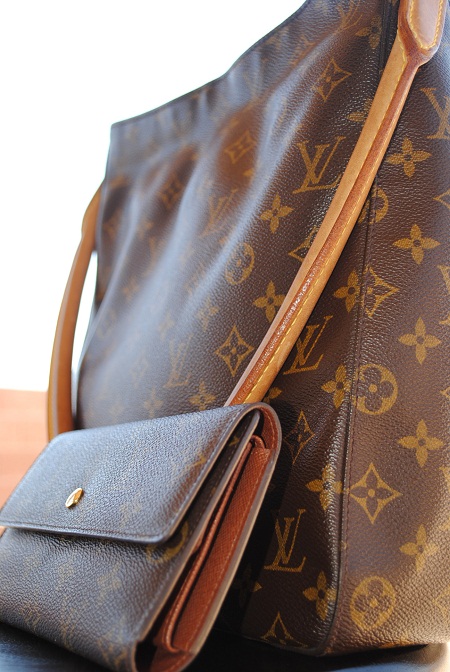 The medium Looping bag and her companion (the wallet, of course) make a great combination. I must confess (confessions are apparently the norm during "the challenge") that I rarely use this wallet. The wallet is large and helps organize my things, but I have had the duo for several years and I have probably used the wallet 10 times.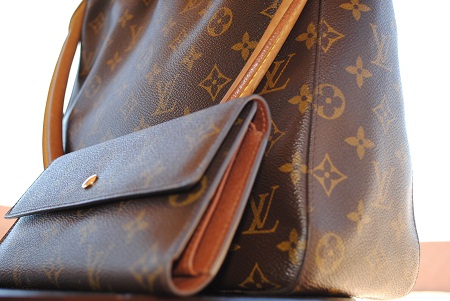 If you own a Louis Vuitton Monogram bag (the Speedy, Alma, Tivoli, Lockit, etc.), remember that the straps or any other portion of the bag that contains the light-colored leather will begin to darken (see the middle portion of the handle on my bag below). This happens over time and it comes from the oils in your hands or from dirt that accumulates onto the handbag. So, don't panic if your straps or any other portions of the leather on your bag darkens into a beautiful patina. That is normal. For me, it just adds to the greatness of the bag (unless your bag starts looking filthy). If you have never owned Louis Vuitton and you're in the market for one, remember that if you don't want the patina, you should probably choose from the Damier Ebene Canvas, Monogram Empriente, Monogram Vernis collections, etc. Just look for bags without the light-colored leather if you fear eventually having a filthy bag. A woman with a filthy handbag is a "no-no."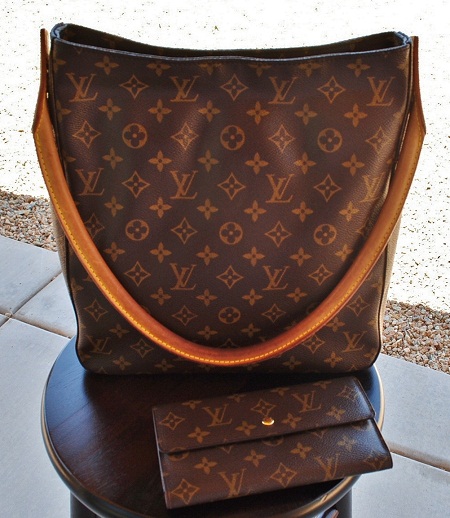 I also have a little Louis Vuitton Pochette that I carry my makeup and nail polish in when I travel. Some people actually carry it as a small purse. I always tell women that they need a separate cosmetics bag in their handbags to keep everything organized and tidy. You don't have to purchase a Louis Vuitton cosmetic case or a pochette, but a cosmetic case is a necessity if you carry your makeup in your handbag. I don't wear makeup other than on special occasions, but when I do "dress up," I have to have my MAC eyeshadows and OPI nail colors.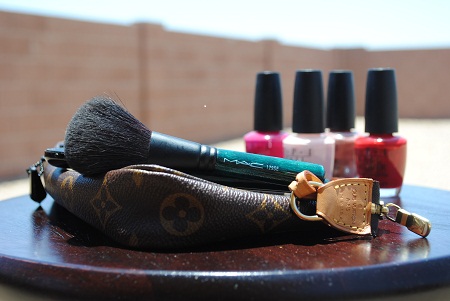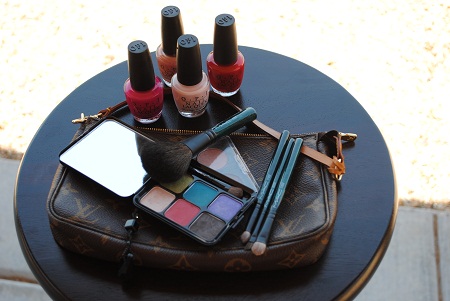 Both the colors for MAC and OPI are so rich and fun. Although I have numerous OPI nail colors, these are four of my favorite colors for summer. Left to right (Koala Beary, Sweetheart, and The Thrill of Brazil), back (Nomad's Dream). Some people have ridges in their nails, which is a quick fix with OPI's ridge filler. Just apply it before the nail color, and your nails look smooth and ready for a debut.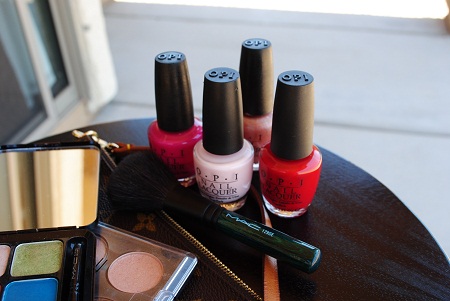 As stated in my white suit post, "A good handbag is like a good friend, so treat her well." My bags look new because I actually use my storage bags and store my purses away from items that I use everyday. I encourage you to do the same. It makes your bags happy, and they look great longer!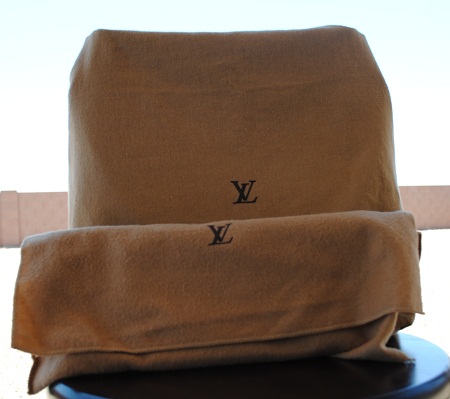 Have a Happy Monday and I'll see you Thursday for my next post.
P.S. I found a fun event to wear my white suit. I'll blog about it soon! Stay tuned…