I'm reading a book called "The Greatest Secret," and one of the premises in the book is that gratitude brings blessings. Everyday, I thank God for where He has placed me, for the friends and family he has given me, and for the grace that He has shown me. Today, we celebrated my husband's birthday, and I thank God for him. Our marriage is the result of much patience and faith. We have actually been celebrating my husband's birthday all week long, but today, we decided to take it easy and have a romantic dinner at McClintock's. Matt took me to McClintock's while we were dating, and I was hooked, so I knew we had to go there again for his birthday. If you are ever in Tucson, you have to visit McClintock's, especially during sunset. Dinner is by reservation only, so make sure you call and make a reservation. Jamie was our server, and her service was impeccable.
To get to McClintock's, you have to drive through a tunnel in the mountains.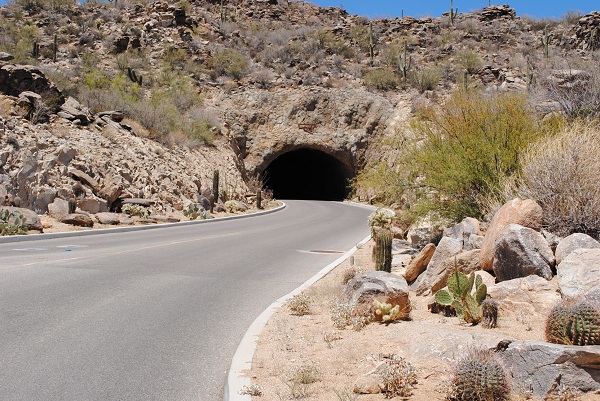 Once you arrive onto the property, you are escorted by a patrolman to the restaurant.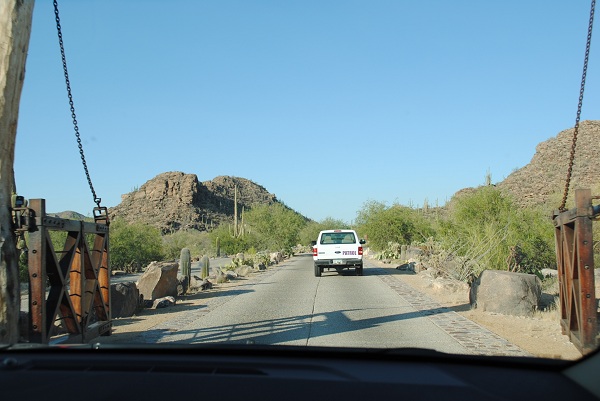 Upon arriving in the parking lot, the patrolman pointed out that a Gila Monster was in the parking lot. I'm a country girl, so I went over to shoot a couple of pics. After shooting the pics, Jamie asked me if it hissed at me. Everyone informed me that it is not poisonous, but if it bites you, you have to go to the ER to have it removed from your body. It literally grips you and does not let go unless removed by a professional. I think they should have told me about the hissing and the death grip before I began taking pictures.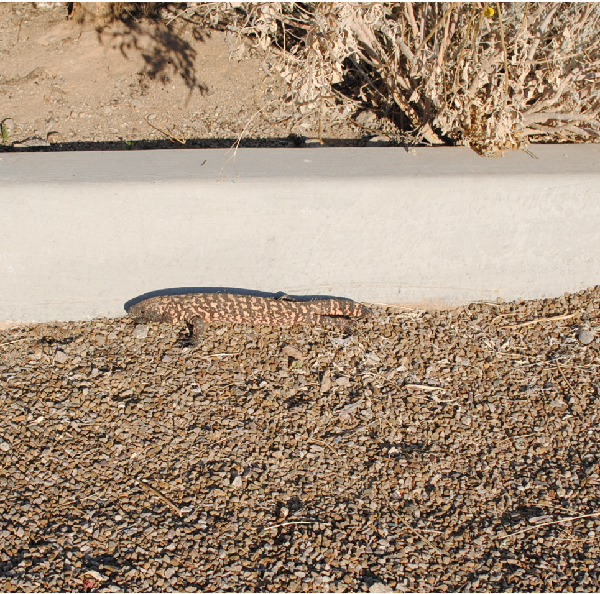 We immediately asked to be seated on the rooftop deck where the sun was beginning to set. This yellow and white seersucker jacket from JCrew was perfect for the evening because it was pleasantly cool and a bit breezy. I purchased it a couple of years ago. I love the double vent and the yellow stripes, which set this blazer apart from most of the traditional seersucker blazers I have seen. If you are wearing seersucker this season, try a fun color and get away from the traditional blue and white stripes. The yellow and white stripe is fun yet professional, lightweight and classic — always in style.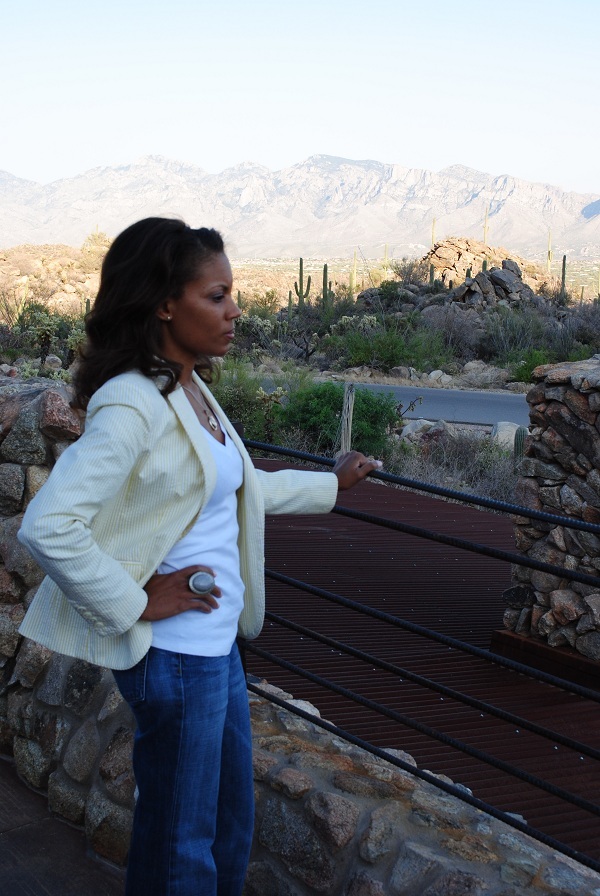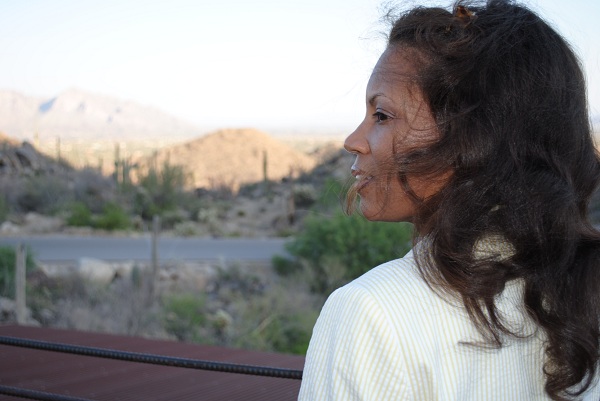 Jeans (7For All Mankind flare), blazer (JCrew), v-neck tee (Banana Republic), ring (Forever 21), shoes (Valerie Stevens). I never owned a pair of shoes by this designer, but I purchased these over 5 years ago because of the wedge. I love wedges. I think they are so sexy. I never wear these, and I pulled them out of the closet because of the blog challenge. It's amazing what you can find buried in your closet. I think I'll have to wear these on more occasions. I'm in love with them again.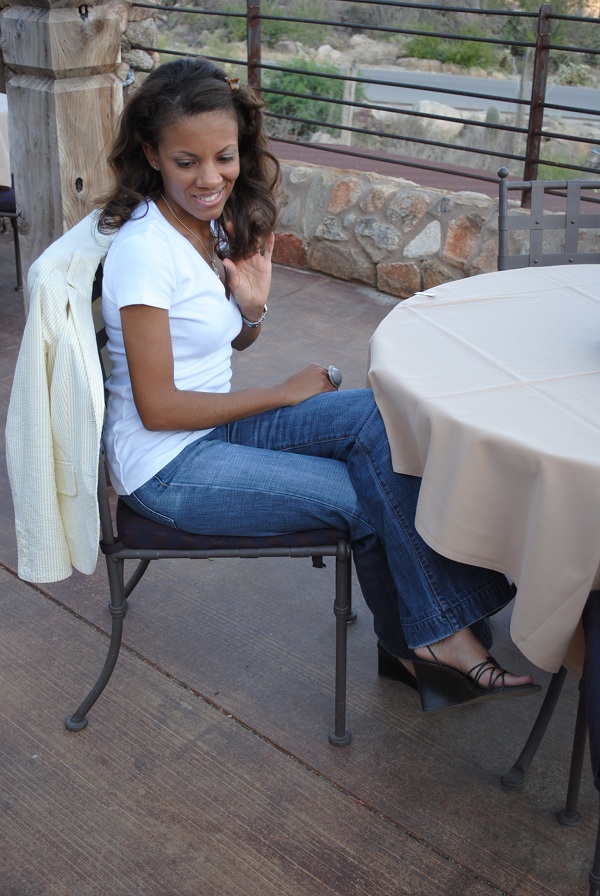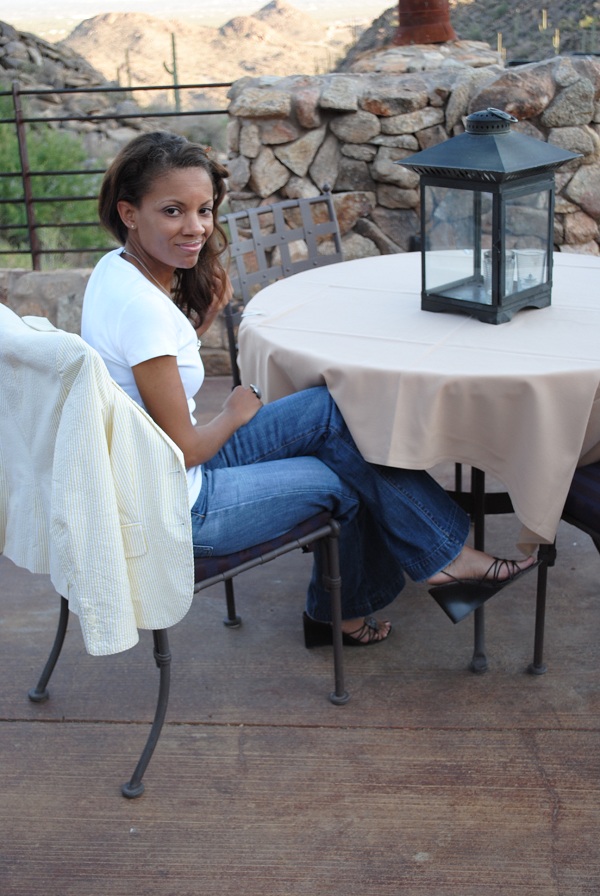 The goofy smirk means I'm ready to eat. We both ate the grilled lamb porterhouse with lemon-scented hummus, caramelized onions and ice wine vinegarette. The lamb was delicious. The hummus had a hint of lemon, which was subtle and not overwhelming. The onions were so sweet and melted in your mouth. This was truly a meal to "write home about."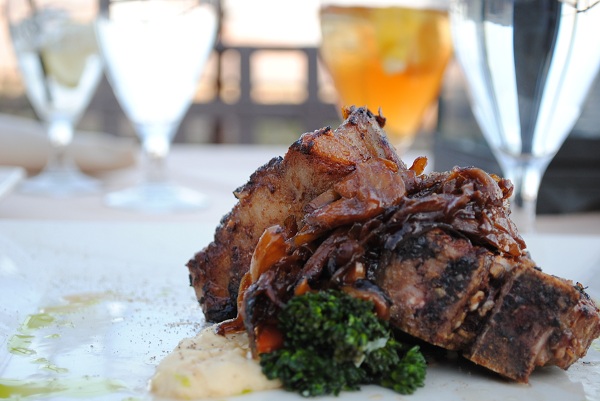 As a sweet treat, my husband ordered profiteroles and I ordered the triple chocolate Napoleon. The profiteroles is a puff pastry with creamy vanilla ice-cream, chocolate sauce and fresh raspberries. In the background, you can see my dessert, the triple chocolate Napoleon —chocolate ganache with dark chocolate phyllo and milk chocolate mouse bombes. Umm, umm good! However, I ate most of my hubby's dessert. I think his was the best.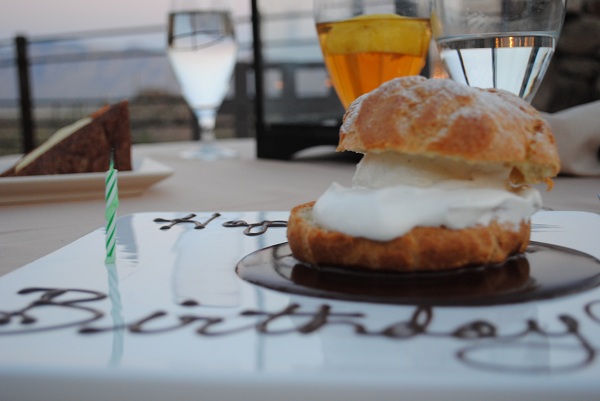 After our fill, we sat back and watched the sunset. What a great way to end a special day. I'm feeling romantic, so I think I'll start posting some wedding pictures this week. Stay tuned for my next post. Until then, enjoy this beautiful view wherever you are…