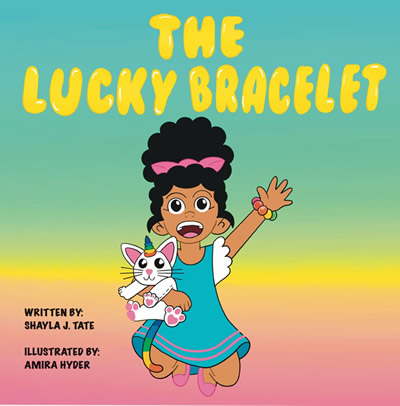 I am so excited to present my first children's book, The Lucky Bracelet!  I wanted to write this book for all of our beautiful neurodiverse kids out there who feel they are unheard and unseen. I do not want children to look at their disabilities. I want them to look at their abilities and the beauty they have to offer. Our world was built on the creativity of neurodiverse minds.  Many of the entrepreneurs and men and women in the sports and entertainment industry struggled as children with feeling different or hidden, but they defeated the odds and shattered ceilings. I want every neurodiverse child to know that we see you, we love you, and we can't wait to see the great contributions you will bring into this world!
After completing the manuscript for this book, I wanted to bring my character, Katie, to life.  I enlisted the expertise of Amira Hyder, and she did not disappoint.
Amira is a self-taught artist who has loved drawing since she could hold a crayon. She composes digital and traditional art.  However, her favorite medium for creating art is utilizing markers. She loves making art and being able to share it with others. She hopes to continue to make art that makes people smile. Amira is a mechanical engineer and graduate of Alabama A & M University.
Amira's heart is as big as her smile.  I knew she would deliver a beautiful product, but she exceeded my expectations. Amira, thank you for bringing Katie to life for the world to enjoy!