I am an entrepreneurial spirit, and I married an entrepreneurial spirit.  It's funny how God put us together.  Our hearts beat for small businesses, and we live to encourage those who have the desire to start their own business.  It's the best feeling ever, but building your business does not come without its ups and downs.  This is why I wanted to talk to Kathleen Dreier of Esens Photography.  She has a story, and I want to tell it.
SJ: When did you begin your photography business?
EP:  I began my business in 2005.
Kathleen Dreier – Image by Jade Beall (www.jadebeall.com)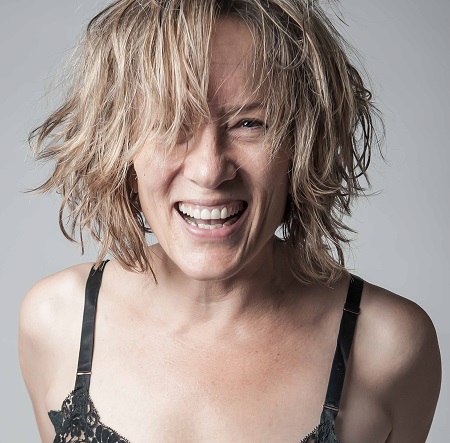 SJ: Why did you begin a photography business?
EP:  I was living in Denver from 1990-2004. During the latter part of the 90's, I think the desire to become a photographer began to blossom inside of me.  My mother was a "photo bug" who sort of photographed people all the time.  It was really annoying, but the beauty is that somehow, I think her love of capturing the moment planted a seed within me.  When I became interested in photography as a profession, I always thought, "One day, I'll get to it." I've been a single mom since my son was 10 months old.   It is difficult to raise a child alone, so I've always had more than one job.  My son and I moved to Tucson on October 25, 2004.  Shortly after arriving, it occurred it me that the "someday" I was waiting for wasn't going to begin until I took action.  I bought a Canon Rebel XT in 2004 or early '05, and I took classes at Pima Community College.  I offered to photograph people and events, so that's how everything began.
I began getting paying jobs as a photographer around 2008 or 2009.  Some of the work was good, but it has been an ongoing process of not only developing my skill and bettering my equipment, but most importantly, increasing my self-confidence and recognizing and honoring the value in what I'm doing.  That is incredibly huge.  I have worked since 2005 with a mentor who has really helped me break through a lot of negative self-talk.  I really had to work through a lot of imposed negativity about who I thought I was and whether I thought I was good enough.  It has been an evolution, and in the last year, my self-perception and self-acceptance has just astronomically increased (not in an arrogant way).  It has been a steady process of unfolding and owning who I am while understanding and accepting the unique gift I bring to the world.  People are not doing the type of photography I'm doing. It is unique to me.  I don't compare myself to other photographers, and I understand I have something unique to bring to the table.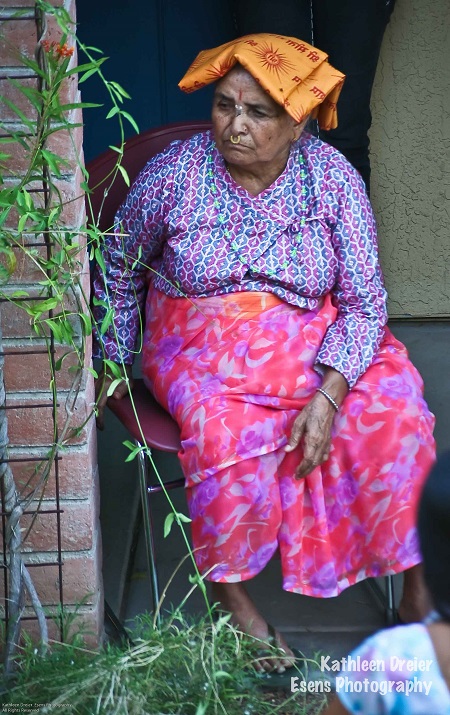 SJ:  Were there any roadblocks during your initial stages of developing your business?
EP: Sure, as I previously mentioned, the number one roadblock was low self-esteem, not believing in myself, and always cutting myself down.  The second road block is time.  I have a regular full-time job as a social worker. I'm a very involved, caring single parent, so I'm involved in my son's activities.  I'm very active in taking care of my health and my child, and my day job takes a lot of my time during the week.  The schedule I have followed for the last 8 years was to get up at 4 a.m., work on photography until about 5:30 a.m., head to gym at 6:30 or 7:00, get ready for work, come home after work, and work on photography from 7:00-midnight. That schedule actually worked for a long time, but in the last 6 months, I have been trying to figure out a way to not run around exhausted.  I was getting very little sleep.  I recently changed my schedule last month.  I'm doing an 8 day on and 6 day off schedule.  I wanted periods of uninterrupted time to work on my business.  This new schedule has been a positive change.  The work days are long though, and I work 10-12 hours most days.  However, I have more concentrated time to work on photography.
SJ:  What does your portfolio include?
EP: I do any conceivable individual, family or community event.  It is very far reaching.  I photograph anything related to people: it can be a graduation, family portraits, sporting events, business portraits, community events, musicians, theater performances, a one-time situation or ongoing situations.  I had a friend whose mother had dementia, and whenever I visited, I would photograph the family and how their mother was living with this disease. In retrospect, it ended up being a photographic chronicle of sorts of the mother's last years. I'm trying to educate the public that I am able to photograph all different sorts of people doing all sorts of different activities, rather than be pigeonholed as just one form of photographer. My business motto is:  "Capturing moments that define who we are." That is really broad when you think about it.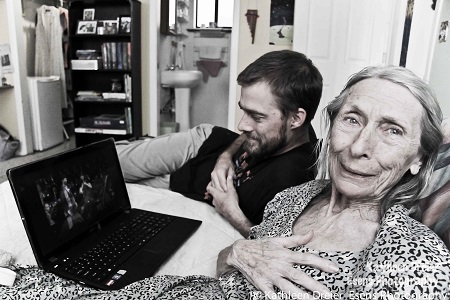 SJ:  What is your favorite thing (event) to photograph?
EP:  I don't have a favorite "thing" or "event" that I like to photograph.  My favorite "situation", however, is action because I like to be physical.  More importantly, if the people I'm photographing allow me "in", it does not matter what they are doing.  I create a comfortable atmosphere where people feel safe in revealing who they are.  I'm a physical photographer, and I can handle the physical demands of being a photographer. For example, during a cycling race, I will walk for miles covering all sorts of terrain to get interesting and engaging images.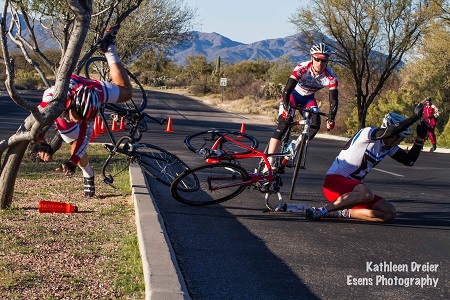 I also look for opportunities to photograph: A month ago, I was on Sunrise here in Tucson, and I saw a guy dressed in white with a huge hat.  He was sitting in the median selling poems for a dollar.  I pulled over to purchase poems from him, and along with the poems he gave me his contact information. I emailed him and asked him for permission to take pictures and post them to my Facebook page.  I went out the next week to photograph and speak with him. I learned that he was facing eviction. I posted about 4 or 5 images on Facebook and told his story. About a week later, someone saw my post and said they saw him with a sign that said, "Thank  you, I still have my home."   It's that kind of human connection I am really drawn to.  It's that kind of connection that lets us know we are not that different from each other.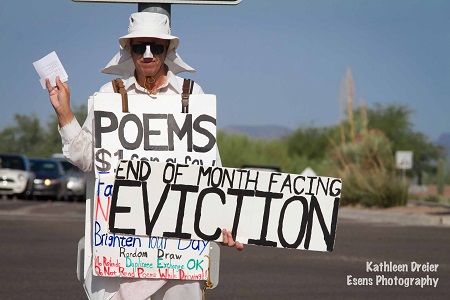 SJ:  What is your most exciting experience in photography thus far?
EP: There have been lots of them.  I was hired by Getty Images to do some photography.  Someone referred me to Getty Images, and now, I can say that I am a freelance photographer for Getty Images.  Another really exciting event that had all of the markings I love is an event called "Life In Color."  It was also from a referral.  The "Life In Color" event culminated into paint being propelled into the air and splattering the audience below.  It was a great, high energy event where I had access to photograph all of the action from the show.  It was really thrilling!
SJ:  What is your advice to anyone who wants to start a business?
EP: Stay the course!  Believe in yourself and believe in your unique gift. Invest in someone that you trust (a mentor or life coach) to help you push through whatever mentally holds you back from reaching for and achieving your goals.  Associate with a lot of positive people who are manifesting their dreams so that you're surrounded directly and indirectly by role models who are able to create what they want in their lives, rather than being around people stuck on negativity.  Your health is also important.  Stay in shape, eat right, take care of yourself, and get proficient rest.  Do your craft just for fun. When I don't have a paid photo gig, I'll just go out to photograph a community event and share the images on social media and possibly the coordinator of the events. So, I'm always practicing my craft, networking, and marketing. You should always have business cards, and ask for testimonials after you complete a job.
SJ:  Do you have any fun upcoming events to photograph?
EP:  I just did a three-part graduation session. Before the graduation, I photographed the students' final classroom activities.  The next day, I photographed the graduation.  A really elegant celebration was held that evening, and I took pictures during their celebration.  I also have a couple of weddings and a theatrical performance coming up.  I have other things I do for fun.  I'll probably go downtown for Second Saturdays.  I'm always looking for new photo opportunities. After saving for 6 months and getting donations from friends and fans of my work, I just acquired a new camera. I am very eager to get familiar with the new equipment and see how it will enhance my photography business.
SJ:  How can we contact you?
EP:  Website:  http://www.esensphotography.com
Email:  kathleen@esens.com
Phone: (520) 245-6711